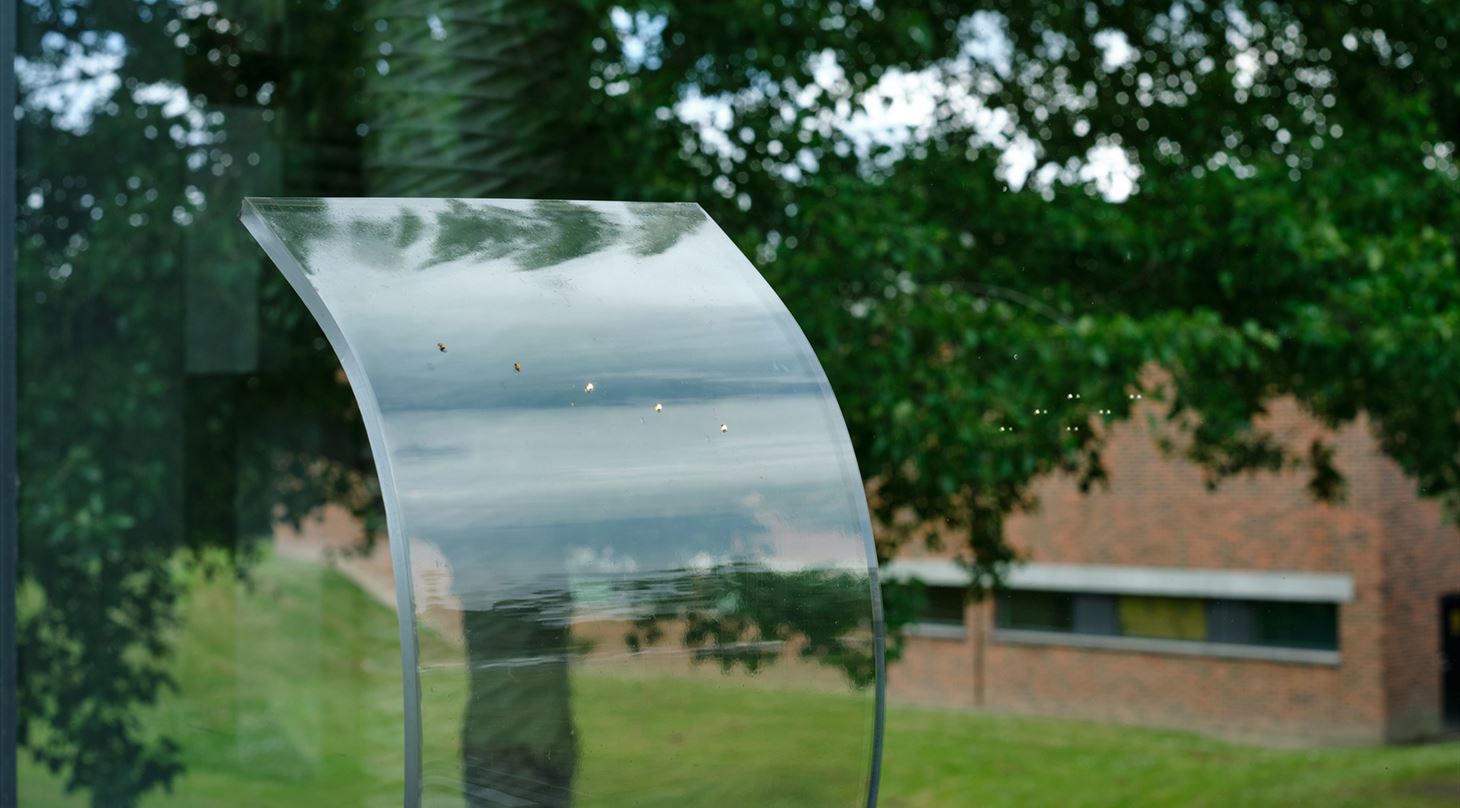 Printed electronics drive innovation projects
At the Danish Technological Institute, we are part of several innovative projects, that showcase our efforts towards sustainable and innovative technologies, with a focus on reducing e-waste, advancing biobased materials, and promoting societal engagement.
The following innovative projects showcase our efforts towards sustainable and innovative technologies, with a focus on reducing e-waste, advancing biobased materials, and promoting societal engagement.
Our department for Printed Electronics at the Danish Technological Institute also has a good track record in proposal writing in order to secure project funding through Innovation Fund Denmark, Horizon Europe and other funding sources.
LEE-BED – Lightweight Embedded Electronics Test Bed
The LEE-BED project has the objective to lower the barriers for developing or integrating products with flexible electronic components, through an Open Innovation Text Bed (OITB) system. The LEE-BED OITB's single entry point give you access to both technical and non-technical services and the most impressive European pilot lines. With LEE-BED you don't need to be an expert in printing or electronics to bring your ideas to life.
Sustain-a-Print - Sustainable materials and process for green printed electronics
Sustain-a-Print embraces the EU's Circular Economy Action Plan to further advance the circularity potential of electronics and electronic equipment prompted by the dire forecasts for increased resource extraction and waste generation and their detrimental effects on climate and biodiversity. The main goal of Sustain-a-Print (SaP) is to open new life-cycle routes and to design and implement sustainability into each step of the life-cycle. This includes choice of materials, their usage, their origin, their processing, assembly, and end-of-life.
BioMac - Biobased Nanomaterials and Polymer Nanocomposites for the European Circular Bioeconomy
BioMac will make it easier to use nano structured biobased materials (NBM) in products. One of the keys for a successful implementation of the European Circular Economy is the increasing reliance on bio-based products derived from biomass. NBMs are the answer to many challenges faced by our society, with applications in the fields of packaging, automotive, printed electronics, agriculture, and construction. Through BioMac, Danish Technological Institute is developing bio-based material and processes for eTextile applications.
AVATAR - Transformative Digital Air Vehicle with IoT Sensors for Safer Urban Skies
AVATAR is working on a new technology called a "digital twin" platform that will keep a close eye on air vehicles throughout their service life so they can be maintained properly. This digital twin model runs alongside the real air vehicle and can give an early warning if anything goes wrong. By tracking how much weight the vehicle carries during each flight, AVATAR can help make sure it lasts a long time, which is better for the environment. Danish Technological Institute is also working on a way to monitor airplanes and drones to help prevent breakdowns. By using this technology, AVATAR can help make urban skies safer and improve the design and performance of vehicles by collecting important information. This new technology is made possible by the IoT sensing skin, which is like a super-powered layer that lets the digital twin and the real vehicle communicate wirelessly. By using all this data, AVATAR can create a smart system that predicts when maintenance is needed and keeps vehicles running smoothly.
EECONE - European ECOsystem for greeN Electronics
The EECONE project aims to reduce e-waste in Europe by proposing practical solutions. 54 entities from 16 European countries, covering various sectors of activity and representing all parts of the value chain, have joined forces to achieve this goal. EECONE takes an interdisciplinary approach covering social, economic, technological, and policy aspects. The project works in three areas: increasing the service lifetime of electronic products through ecodesign guidelines, reducing and replacing materials in electronic components and systems, and improving circularity through reuse, recycling, and waste valorisation. EECONE's vision is to embed end-of-life management constraints from the beginning, paving the way for a zero-waste electronic industry, guided by the "6R concept" (Reduce, Reliability, Repair, Reuse, Refurbish, Recycle).
SocKET - Societal engagement with Key Enabling Technologies (KET)
SocKET will facilitate co-creation between industry representatives, researchers, policy makers, end-users, civil society representatives and citizens, and will develop tools for societal engagement in innovative technologies. Co-creation is a form of collaborative innovation: Ideas are shared and improved together. In short, co-creation is the joint development of new value. SocKETs aim to strengthen relations and dialogue between society, research and industry, in order to improve responsiveness to public values and concerns in research and innovation.
Diagonal – Development and scaled Implementation of sAfe by design tools and Guidelines for multicOmponent aNd hArn nanomateriaLs
DIAGONAL aims to advance the development of knowledge and tools for Sustainable-by-Design (SbD) in the industries related to MCNM's (MultiComponent NanoMaterials) and HARN's (High-Aspect Ratio Nanomaterials). Through experimental and modeling research, it will study hazard and exposure properties, interactions with particles and the environment, release rates, and fate of these materials. Multi-scale modeling will provide insights into their nature and behavior. The results will guide risk management, offering SbD strategies, sustainability considerations, and recommendations for effective governance. DTI will provide nanomaterials and SbD protocols for testing.

Contact us for more information
If you would like to know more about funding opportunities or have an idea for use of functional materials or how printed electronics can add value to your products or ideas, please contact Zachary J. Davis at +45 7220 2507 or e-mail: zjd@teknologisk.dk