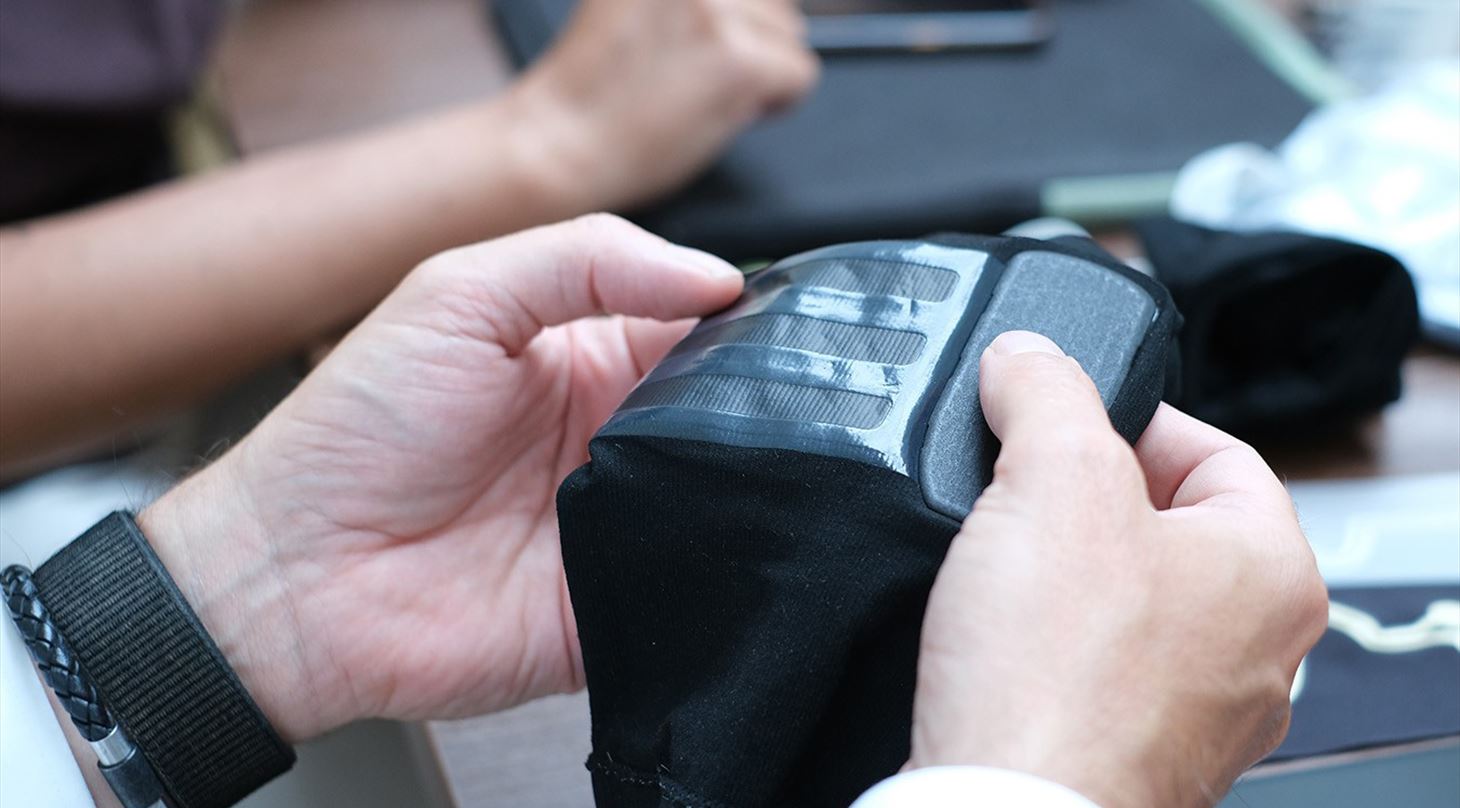 Wearables - Smart textiles development and testing
At the Danish Technological Institute, we specialize in the development of wearables in textiles for various applications.
One of the major advantages of smart textiles is that they can easily integrate new functions without altering their original properties. This makes them ideal for use in sport wear, healthcare and nursing, where the monitoring of body functions is critical. Our experts can provide guidance on how to incorporate these features into existing products, such as bedding, patches, and wearables. We can also advise on the design and material requirements for new smart textiles that meet the unique needs of the healthcare industry.
In the Printed Electronics section at the Danish Technological Institute, we specialize in smart textiles. With a team of experts dedicated to advancing the field, we can provide valuable guidance on the use of new technologies and appropriate technologies for a desired product. Our expertise also extends to testing and validating products based on smart textiles, ensuring that they meet the necessary standards for safety and effectiveness.
Advice on design and testing
In addition to our technical expertise, we also offer advice on technical design aspects and specifications for product testing. This ensures that products not only function well but also look and feel great. Our team at the Danish Technological Institute understands the importance of product design in the healthcare industry, where products must be both functional and aesthetically pleasing.
Our services also include material characterization, helping you choose the right materials for your products. With a large network of partners, we can assist in the development and testing of new wearables to document their properties. Whether it's creating a new product from scratch or improving an existing one, we can provide invaluable assistance every step of the way. In the video below, our specialist Zachary J. Davis talks about different use cases with wearables