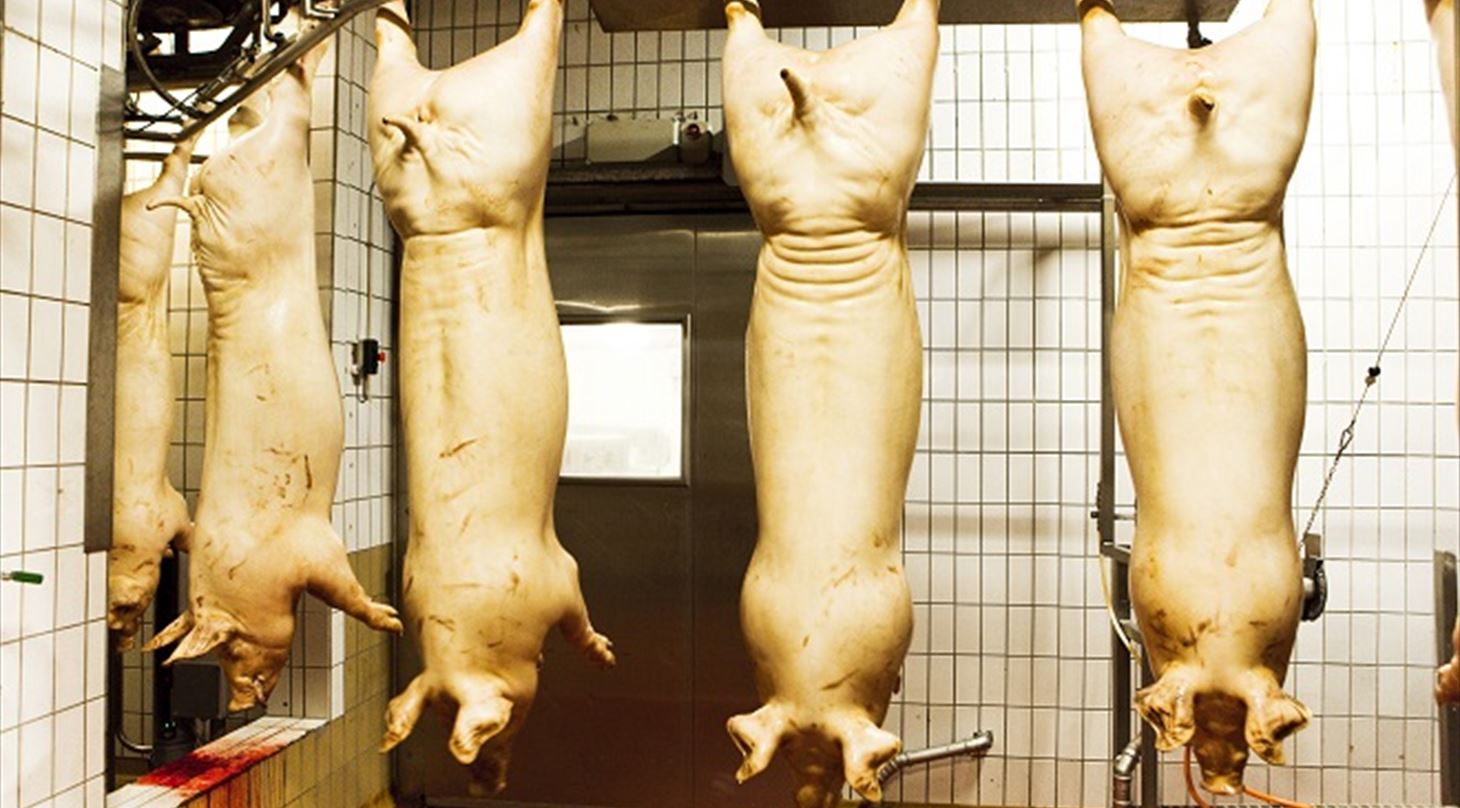 Production hygiene
Do you have too high levels of E.coli, Salmonella or other microorganisms in your slaughtering plant, then it may be worthwhile to invest in a production hygiene review by DMRI
Meat products can become contaminated at any point during slaughtering, processing, storage, distribution, transportation and preparation. However, for a meat producer the most critical points are non-efficient removal of fecal contamination during slaughter, microbial growth in equipment and cross-contamination from feces and the production environment to the final product. Since lack of adequate production hygiene can lead to foodborne diseases and death of the consumer it is essential to be in full control of all steps during slaughter and further processing.
To make sure that production hygiene is kept at a high level, it is important to control the quality of the raw materials, to install the right production equipment, to implement good manufacturing processes (GMP), to monitor and follow up on the critical control points in the production (HACCP) and to perform daily cleaning and disinfection. In addition, it is essential that the production employees have the proper education and training and exhibit the right behavior during manufacturing.
How can DMRI help you?
Production hygiene review and troubleshooting - we evaluate the slaughtering and production processes, pinpoint critical areas for fecal contamination, microbial growth and cross-contamination
Microbial contamination source tracking - by advanced DNA sequencing methods we resolve the origin of a contaminating microorganism and suggest solutions for improvement
Implementation of GMP, HACCP and self-inspection procedures per international standards – we evaluate your needs in close collaboration with your management team and set up procedures and training schedule for your employees