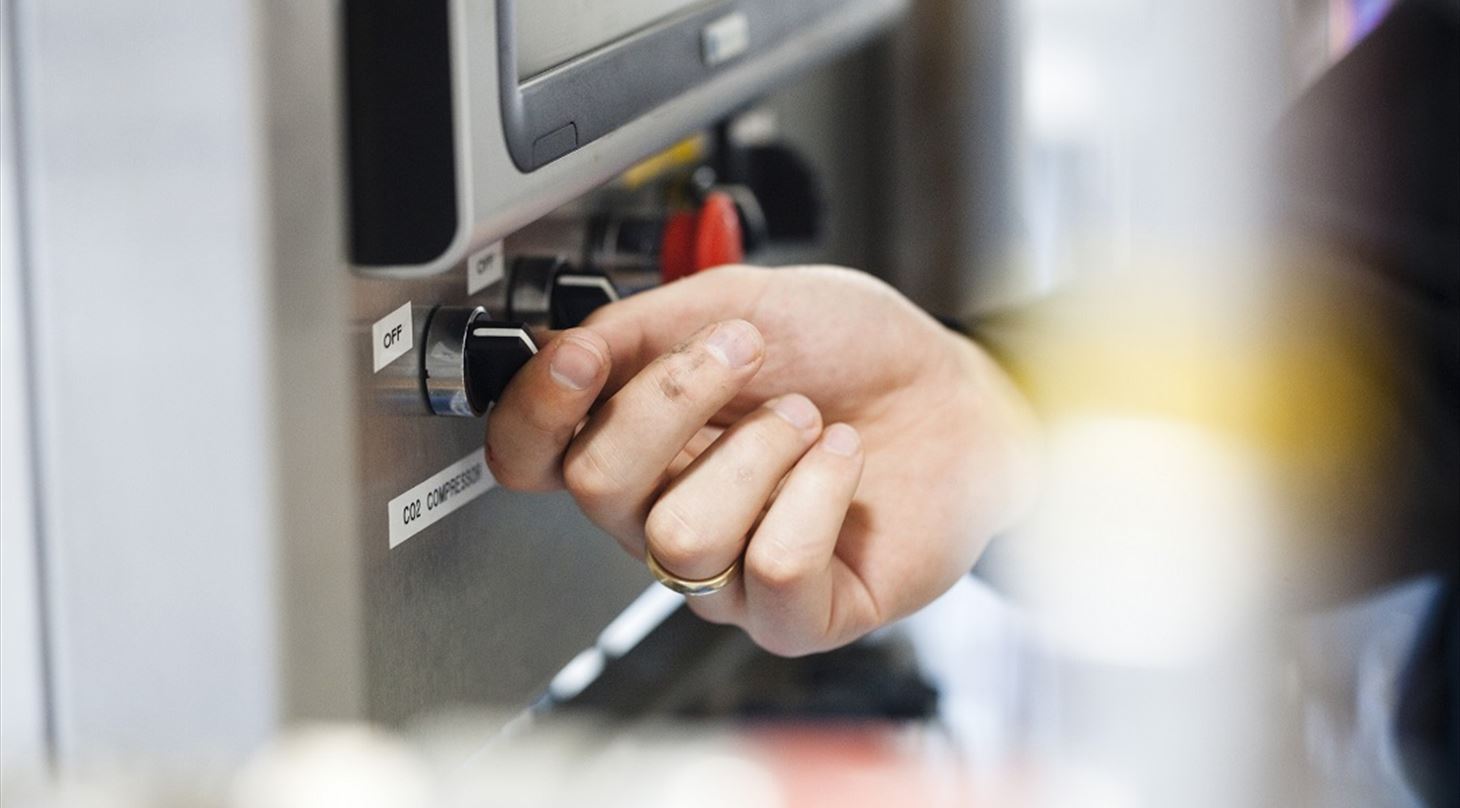 Refrigeration Training Courses
Danish Technological Institute carries out a vast number of training courses in the field of refrigeration technology. Our courses explore several aspects of refrigeration technology, from the basics of refrigeration technology to safety when working with natural refrigerants such as CO2 and NH3, and how to operate and maintain different refrigeration systems.
We offer theory-based courses, practical courses with hands-on exercises, and courses that are a mixture of both in purpose-built teaching and training facilities. We have different refrigeration and heat pump plants which we use for training and hands-on exercises. Thus, you will have the opportunity to make your own pracical experience with different systems and natural refrigerants, e.g. CO2 and NH3.
We offer courses that focus on providing you with basic knowledge on refrigeration technology and natural refrigerants as well as specialized knowledge on a topical subject. Morever, we offer advanced and in-service training.
All our courses are in English.
Courses
On Demand Courses
If you need to acquire a particular skill or the latest knowledge in your field, we provide tailored training courses focusing on your particular need.
Here, you can find more information about our courses on demand and our online course sessions.
Teaching and Training Facilities
Our theory-based training courses are held in our teaching facilities in both Taastrup and Aarhus, Denmark.
Our practical training courses with hands-on exercises are held in our advanced and well equipped training facilities in Aarhus. Here, we offer hands-on training on our CO2 and NH3 based refrigeration plants as well as on our multifunction workstations, where it is possible to mount and test run small-scale setups. The refrigeration plants are also used for R&D projects.
We carry out refrigeration training courses several times a year. Dates and venues of the training courses are given in the different course descriptions.
Trainers
We provide training that is relevant, informative and useful in your daily work.Theoretical presentations and hands-on lessons are carried out by our experts in refrigeration technology. Our team consists of a mix of engineers and refrigeration engineers, and we have a wide and varied range of international experience and expertise.