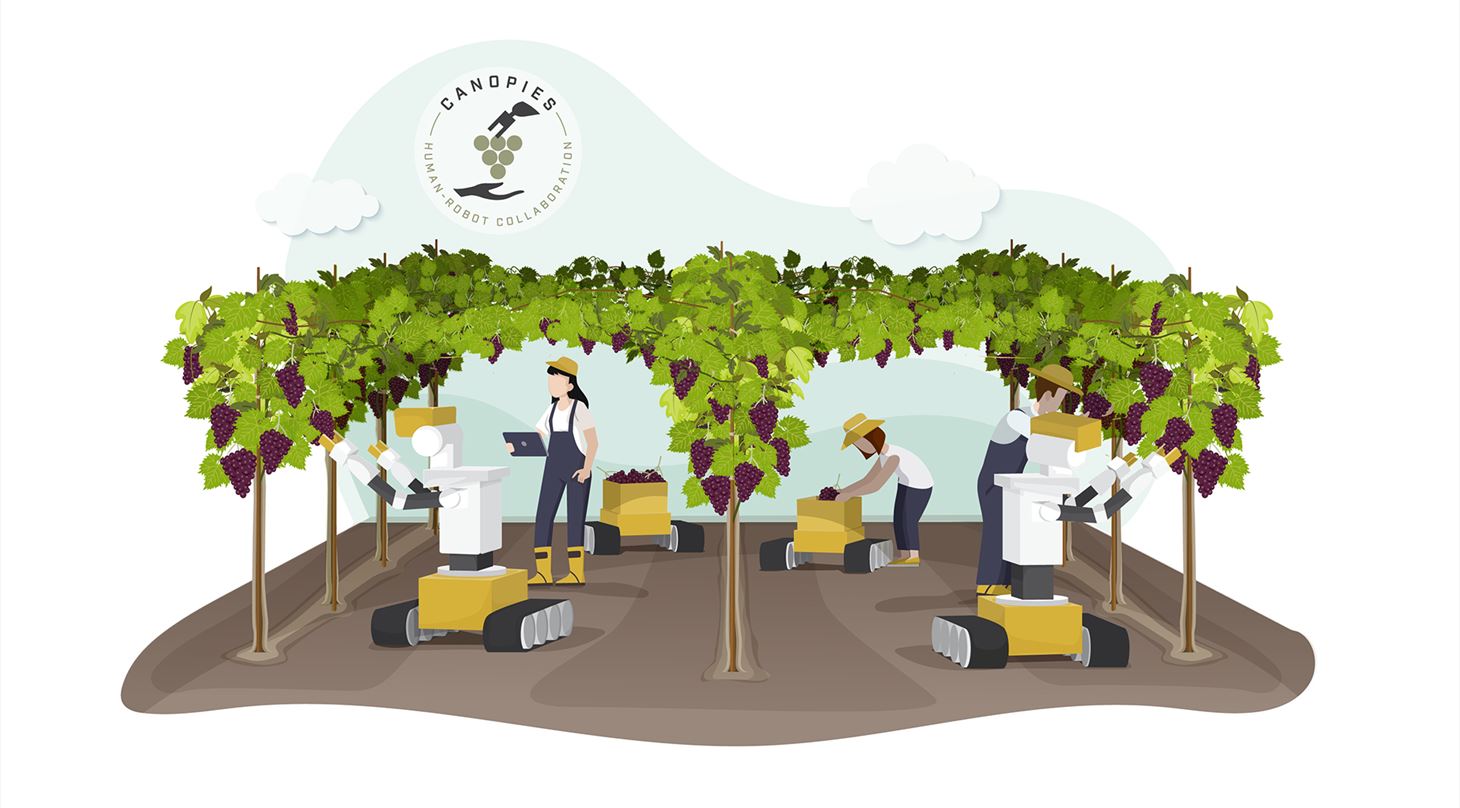 Robots to revolutionise thousand-year-old agriculture tradition
In the European project CANOPIES, ten different partners will take a closer look at the collaboration between man and robot in an unstructured, outdoor environment such as grape fields.

While the sun shines in fierce competition with the many bunches of grapes that hang everywhere in the field in Italy, the many workers walk around picking, gathering, and transporting the grapes.
Grapes have been grown and picked by humans for many thousands of years, and the methods used have not changed much in all that time.
But now ten partners – six knowledge centers and four small and medium-sized enterprises (SMEs) - have joined forces in the European project CANOPIES, where they are going to take a closer look at the collaboration between man and robot in this unstructured and outdoor environment, so that the work of picking top-quality table grapes can be made more efficient and less burdensome for human workers.
- CANOPIES represents the first attempt to introduce a cooperation paradigm into precision agriculture for permanent crops, where agricultural workers can effectively work with robot teams to perform agronomic interventions, such as harvesting or pruning grapes, says specialist at the Danish Technological Institute (DTI) Tsampikos Kounalakis.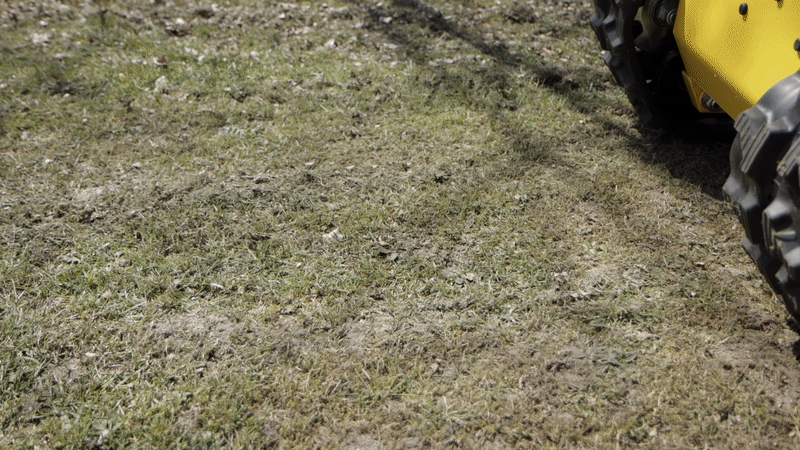 Here is one of four mobile platforms that will be developed through the project to become grape harvesting robots. The platform will be adapted both for the transport of boxes of harvested grapes (logistics robots) and will be equipped with a double arm torso to perform agronomic tasks such as harvesting or pruning (agricultural robots).
The goal of the CANOPIES project is to develop new human-robot interactions and collaborations and multi-robot coordination to achieve careful picking of the ripe and easily damageable table grapes.
It requires complex technologies to get the robots to perform specific precise tasks in cooperation with both other robot and with humans.
- We are working on one robot to pick the grapes so gently that none are wasted, while another robot collects the grapes from the first one and transports them from the field. Both tasks require complex perception processes, communication, shared planning by agreement, prediction of human intentions, interaction, and action. And then the tasks must be performed under real conditions, that is, on rough ground in changing lighting and weather conditions, says Tsampikos Kounalakis.
- Both robots and humans will service the picker. And that's a new way of thinking, he adds.
Great significance for the future
The CANOPIES project will fill the current gap in the development of fully autonomous robotic solutions for permanent crops.
And according to Andrea Gasparri from the Italian Universitá degli Studi Roma Tre and project coordinator for CANOPIES, this will be of great importance to the industry and people.
- CANOPIES not only represents a great opportunity for achieving a more sustainable farming paradigm, but it also offers the possibility to render agriculture appealing for the younger generation. This is achieved through an effective human-robot collaboration involving to cutting-edge Robotics, AI, and VR solutions, he says.
The ten partners in the project are:
The project is funded by the European Union and will continue for four years.
​