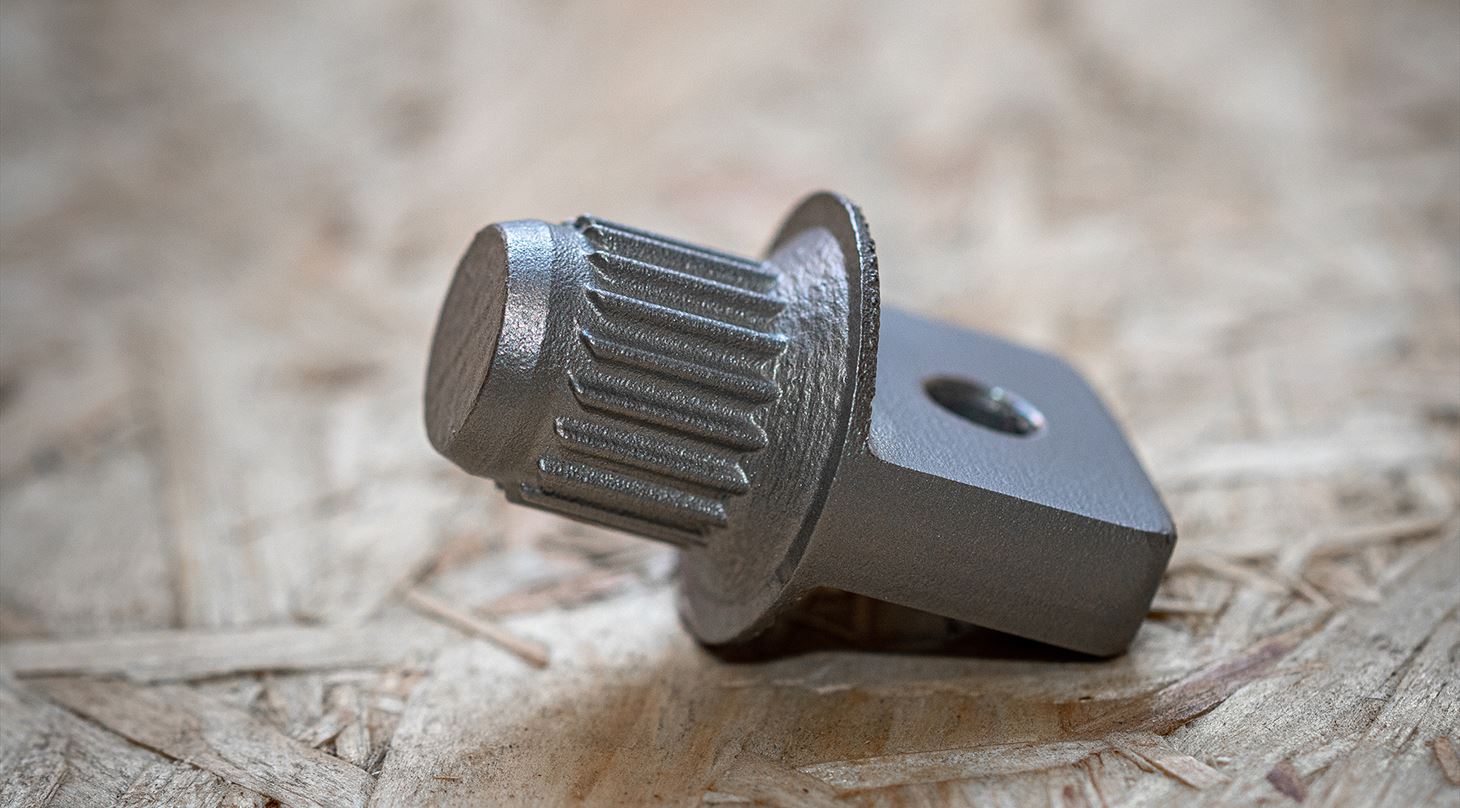 3D printed metal shafts for CCM Electronic Engineering
CCM Electronic Engineering develops test systems for e.g. final testing of electronics and machine products. For one of these test systems, CCM needed a shaft with some specific contours and great robustness, and 3D printing in metal turned out to be the right solution.
Based in Sønderborg, Denmark, CCM Electronic Engineering has since 2006 worked with e.g. electronics development and development of test systems that are typically used for end-testing of electronics and machine products in production.
During the development of a test system for a customer, CCM Electronic Engineering needed a part of a shaft that required some contours, which were not immediately possible to manufacture on a traditional milling or turning process. Therefore, they started looking for a solution that was more flexible, and here 3D printing in metal emerged as a possible solution - and it turned out to be the right solution.
The challenge that CCM Electronic Engineering faced was that the shaft part in question was usually moulded in plastic, but in the test system the shaft part should be able to withstand thousands of test cycle, which meant that they had to make it in some kind of metal. Using traditional manufacturing, this would result in some very high tooling costs for a relatively small item, but with 3D printing the price was lower, and at the same time it was possible to meet the special requirements for the surface contours of the shaft part, which needed to be conical all the way around. Furthermore, the part could be produced significantly faster with 3D printing than what would have been possible with traditional manufacturing.
Lower price – faster delivery
- We needed a part with some special contours, which at the same time had some strength. With 3D printing in metal, we were able to solve several problems at once, and at the same time we avoided some very high tool costs in producing these parts, so it turned out to be a really good solution, says Claus Chr. Moos, CEO at CCM Electronic Engineering.
Watch a video about the collaboration (only in Danish)
CCM Electronic Engineering chose to use the Danish Technological Institute for the assignment because they had seen that the institute offered 3D printed metal parts. CCM sent sketches to the Danish Technological Institute, and a few days later they received some 3D-printed plastic items in return – that way, it was possible to start the testing in the system immediately. When CCM Electronic Engineering had confirmed that the parts work exactly as they should, they were printed in stainless steel and delivered a few days later to be inserted in the finished test system.
CCM Electronic Engineering is extremely happy with the finished result, and they also see a great potential for using 3D printing for the quality assurance machines in the future - and they are very positive about the collaboration with the Danish Technological Institute.
- The collaboration with the Danish Technological Institute has been a positive experience from day one, and we are definitely looking to use 3D printing in future machines. The degree of freedom is huge, and it is far from certain that it will be a shaft next time - it could be something else entirely, Claus Chr. Moos concludes.