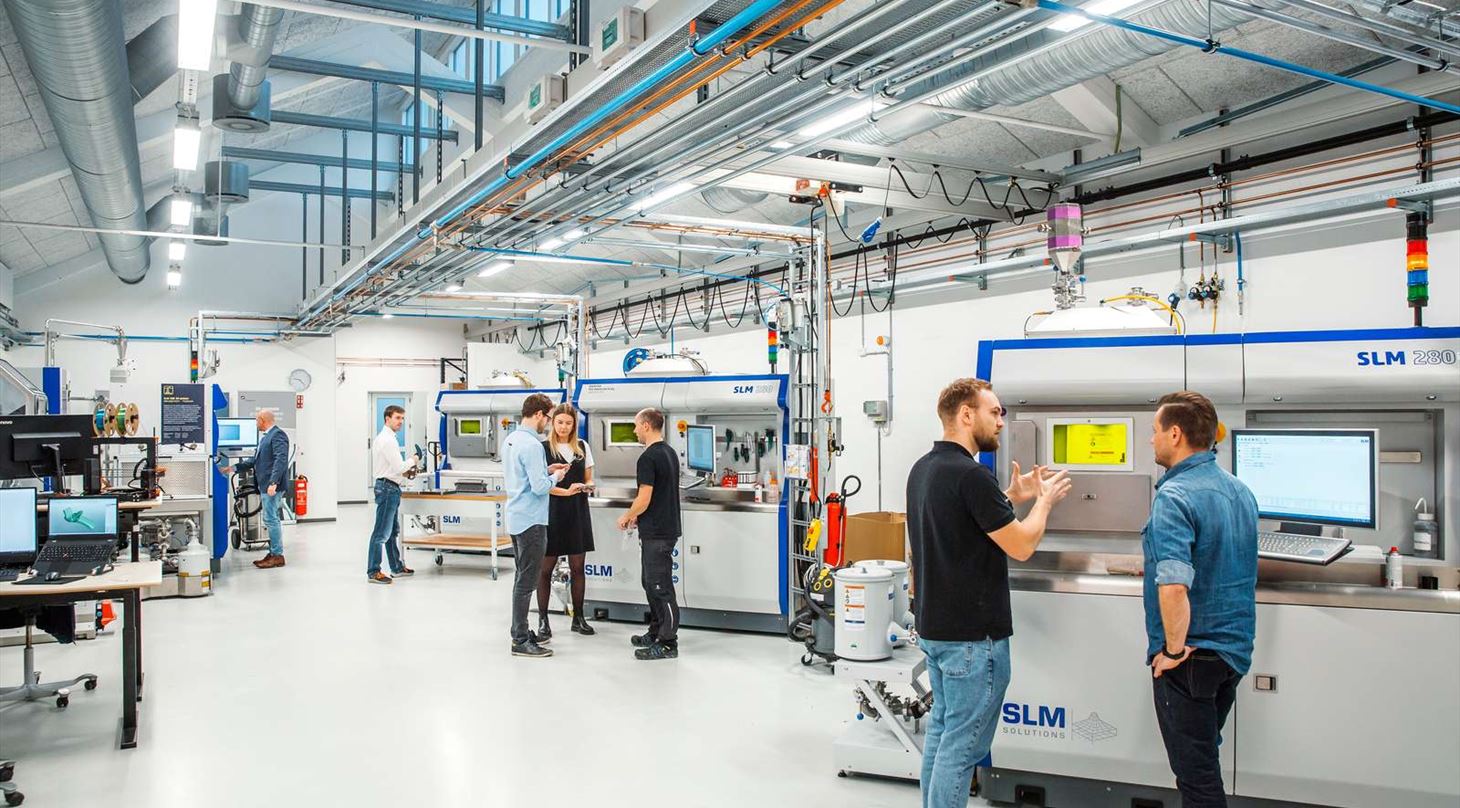 3D printing Consultancy - Get started
Although we're 3D printing addicts, we still believe that you should not print just for the sake of printing.
The technology is only justified when it adds value – whether it's economic, functional, or design value. Are you unsure if you can create value with 3D printing? We are happy to take a 360-degree look at your business and its opportunities with 3D printing.
Screening of components
We have extensive experience in developing business cases prior to the implementation of 3D printing, and we can assess where and when 3D printing makes sense. Will you e.g. use 3D printing for the development of entirely new products, or is it profitable to convert the production of current products to 3D printing? Typically, existing products are designed for traditional manufacturing methods, so it requires a trained eye to see which of these products can be printed with an economic benefit. So, if you want to print existing products, a component screening process can ensure that you choose the right products.
Technology overview
There are many different printing technologies on the market, and new ones are constantly emerging. Therefore, it is not just a matter of selecting the right products to print - it is also important to choose the right technology to print them with.
The Danish Technological Institute has almost 35 years of experience with 3D printing, and we have worked with a variety of different printing technologies. We use that knowledge and experience ourselves to implement existing 3D printing technologies or screen new technologies. Therefore, we can also help you start with the right technology, both in terms of economy and in terms of the application of the finished component.
In-house production or subcontractors
Should I buy a printer or buy printed components? There are many considerations that can determine whether the right choice for you and your company would be to buy your own printer, or if it is better to buy printed components from another supplier.
Do you expect a stable production, or will there be peak periods? Do you have the necessary infrastructure and the right employees to establish in-house production? What quantities of products do you expect, etc.? It is important to ask many questions, and we can help you ensure that you ask all the right questions before choosing one solution or the other.
Let us help you with 3D printing production
See how we have helped others