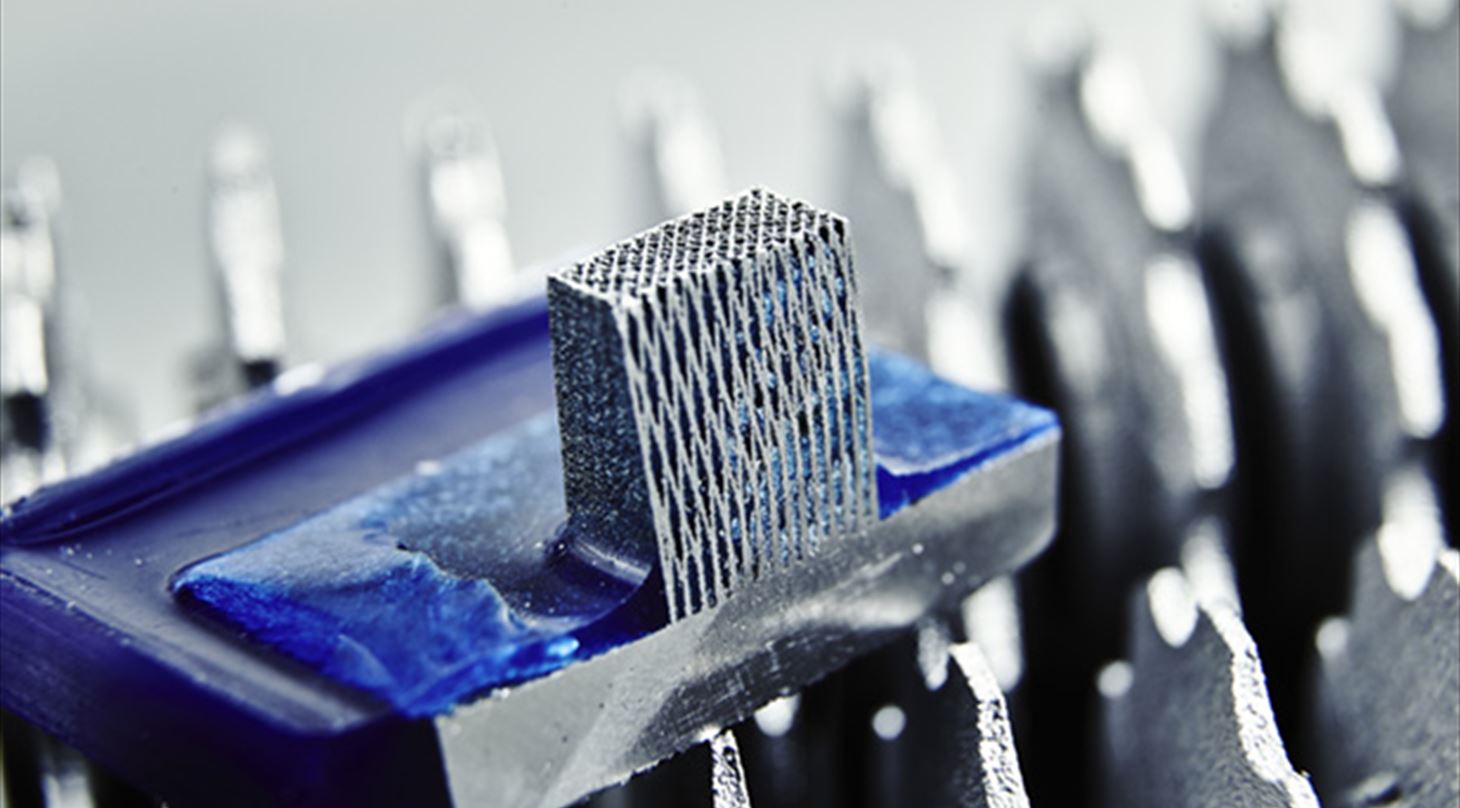 Additive Manufacturing – Production
We always focus on delivering the best solutions for our customers. Therefore, we offer both complete solutions that include the entire Additive Manufacturing process, as well as customized services that match the customer's needs.
The AM technology is well suited for rapid and precise production of prototypes, and for direct production of small series with high complexity. Compared to traditional manufacturing technologies, AM offers much greater freedom of design. It is possible to create geometries that were previously impossible – e.g. items with optimally placed, freely designed internal cooling ducts. With AM technology, your products come to market much faster, and you can avoid tools while at the same time achieving an extremely high degree of customization. It is our goal to ensure our customers a maximum of strategic advantages by applying the technology, and therefore we master the art of matching the choice of technology precisely with the individual task and customer.
Below you will find a selection of our products and services.
AM development
Is Additive Manufacturing a new area for your business? We help you through the entire process - from design and optimization to 3D printing and simulation. Read more
Prototypes
Do you have a finished 3D drawing that you want produced as a prototype? Send us your document and we will print a finished prototype. Read more
Pilot production
Do you have an idea for a new product, but are you not ready to invest big? We can help you bring your product from prototype to pilot production. Read more
AM production
Is your company ready to produce 3D-printed Items? We deliver ready-made solutions with full quality assurance. Read more

Take a look inside our facilities