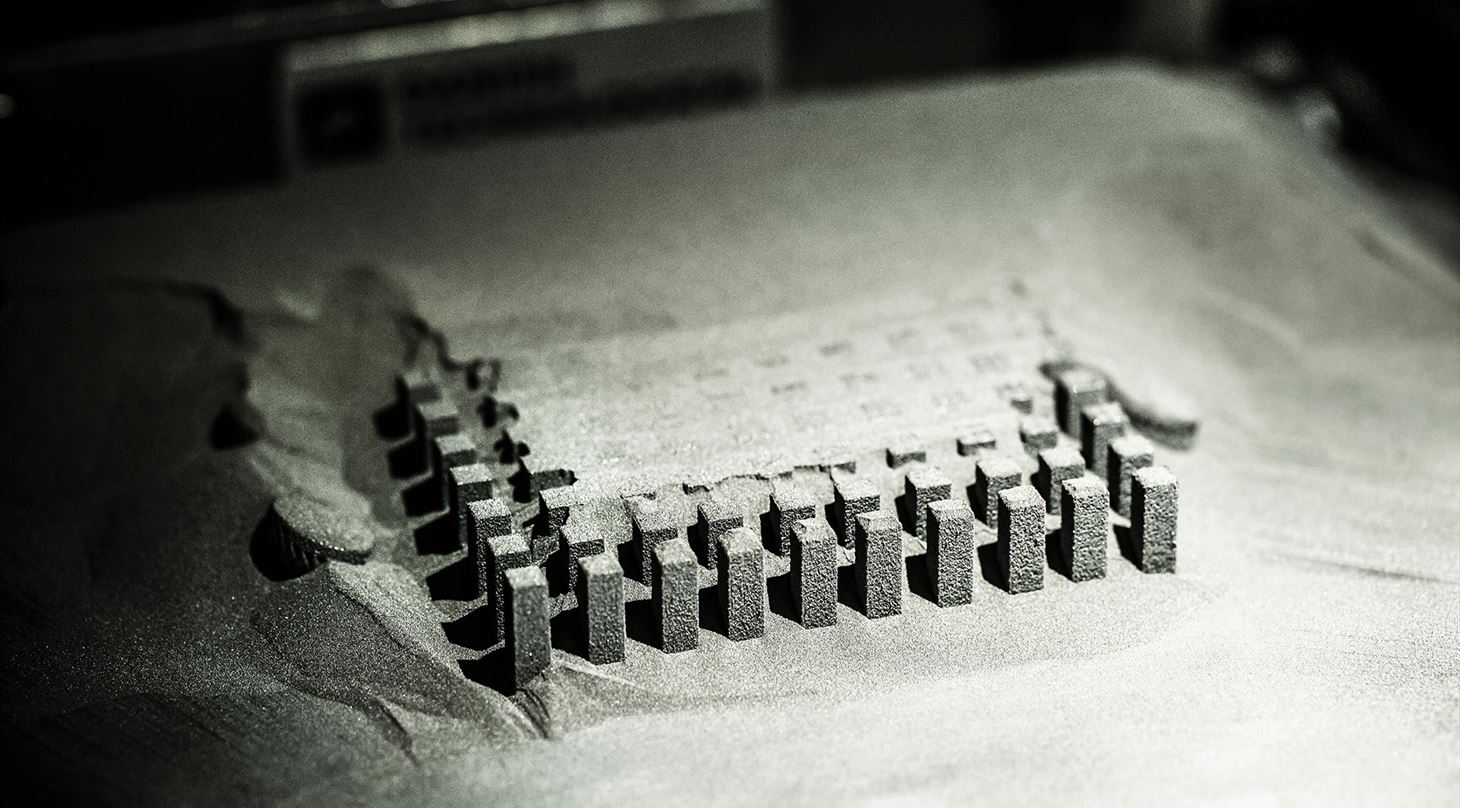 Introduction to 3D printing - Materials
At the Danish Technological Institute, we offer 3D printing in a range of different materials – both plastic and metal. For plastic, we are able to print in nylon, polystyrene and hardened epoxy, and on our metal printers, we offer printing in the following materials:
Titanium (Ti6AI4V)
Aluminium (AISi10Mg)
Stainless steel (316L)
Tool steel (H13)
Furthermore, our 3D printing production is in accordance with food legislation, and both titanium, aluminium, stainless steel and nylon are approved for food contact.
We are also able to deliver 3D printing in a variety of materials in addition to the ones we have in production. The most common are:
Inconel 625 or 718
Inconel is a heat and corrosion resistant nickel alloy which is characterised by having material properties of high tensile, creep, and rupture strength. Inconel is suitable for engine components such as crankshafts and gears, and other applications that repeatedly cycle from hot to cool while under substantial load.

Usage: Aerospace, chemical industry applications, and as part of high-performance exhaust systems. Inconel is an excellent choice for rocket engine components and related equipment exposed to extreme environments.
Cobalt Chrome
Cobalt Chrome is a superalloy comprised primarily of cobalt and chromium. Similar to titanium, the material is known for its high strength-to-weight ratio as well as excellent creep and corrosion resistance.

Usage: Cobalt Chrome is an excellent choice for use in aerospace engine applications. Furthermore, its low nickel content gives this metal excellent biocompatibility, making it a strong candidate for use in dental and orthopaedic applications as well.
Maraging steel 1.2709
Tool steel with ultrahigh strength combined with high toughness. The material is easily machinable after the 3D-printing process.

Usage: Injection molds
Are you interested in getting 3D prints in materials other than the ones we have in production? Please contact us to learn more about the possibilities.