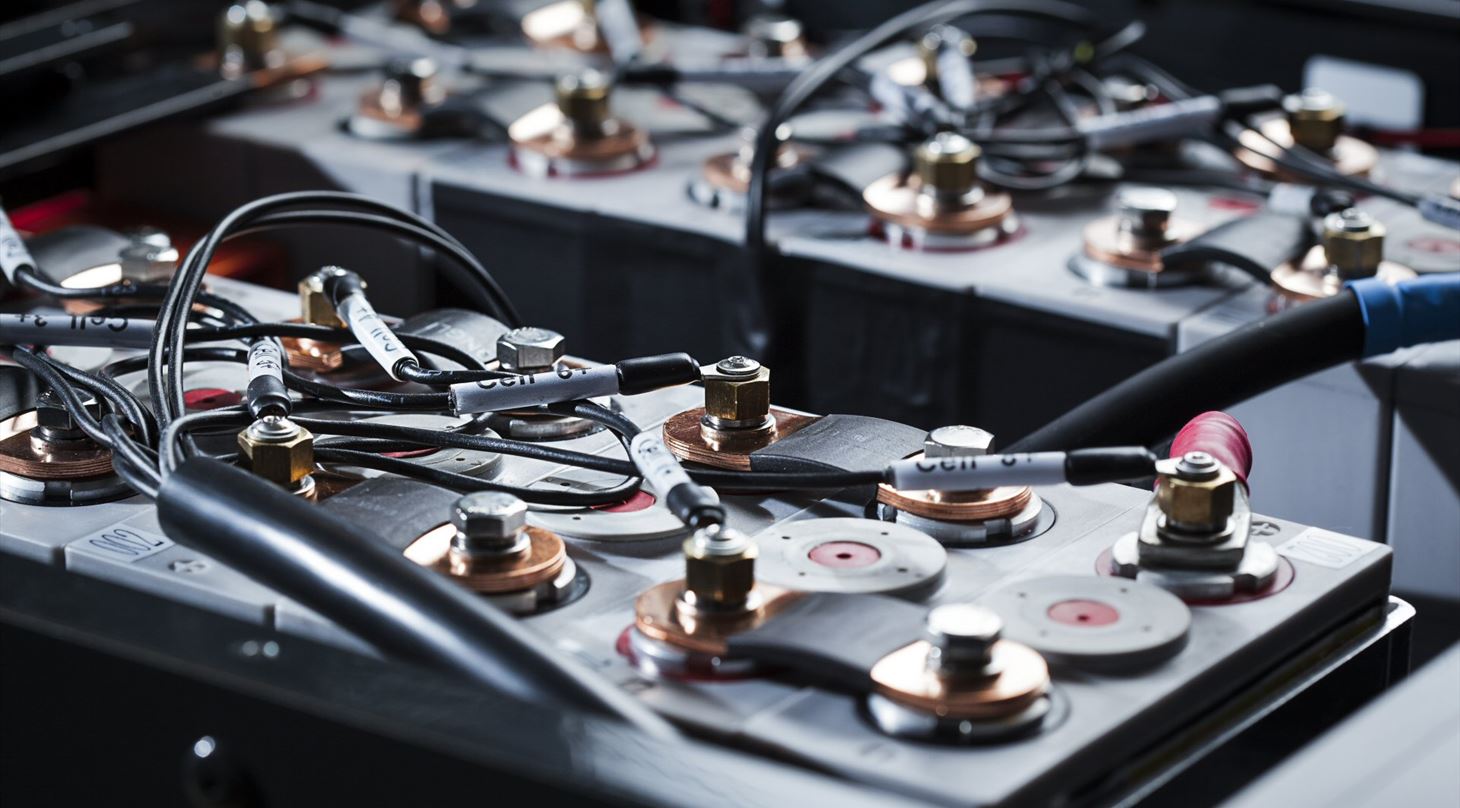 Batteries and energy storage
Electrical operation of mobile tools, vehicles etc. increases with the demand for mobile, emission-free and quieter products. This makes demands on batteries. We can assist in meeting those demands regarding design of a safe and optimal battery package.
In the electrical grid, battery systems can also become crucial. Increasing fluctuating renewable energy challenges the stability in the grid and requires a stabilization, which battery energy storage systems can contribute to. In this respect we advise on the optimization of battery system's lifetime, safety and economy.
Characterization of battery cells and battery packs
We have our own battery laboratories where we measure e.g. capacity and energy content at different usage patterns and temperatures. In addition, we also work out batteries' voltage curves, safety and degradation to calculate lifetime. We test in accordance with EN-norms, IEC and other standards. Read more here.
Batteries for niche vehicles
We advise on the choice of battery cells and battery monitoring systems (BMS). Additionally, we can assist with all electrical components when building a niche vehicle prototype and ensure functionality and safety.
Battery systems for the electrical grid, solar and island operation
Fluctuating renewable energy challenge the grid. Use of battery systems is an effective means of ensuring stability, because they can deliver full power in a matter of seconds. We offer knowledge of how battery systems can be used in the power grid, for solar cells and as island operation in remote areas. Read more here.
Batteries for electric vehicles
We perform battery simulation and can provide answers to the condition of the battery without taking it out of the car with our testing and model for battery simulation. Furthermore, we test electric vehicles regarding performance, range, acceleration etc.
Read more here.