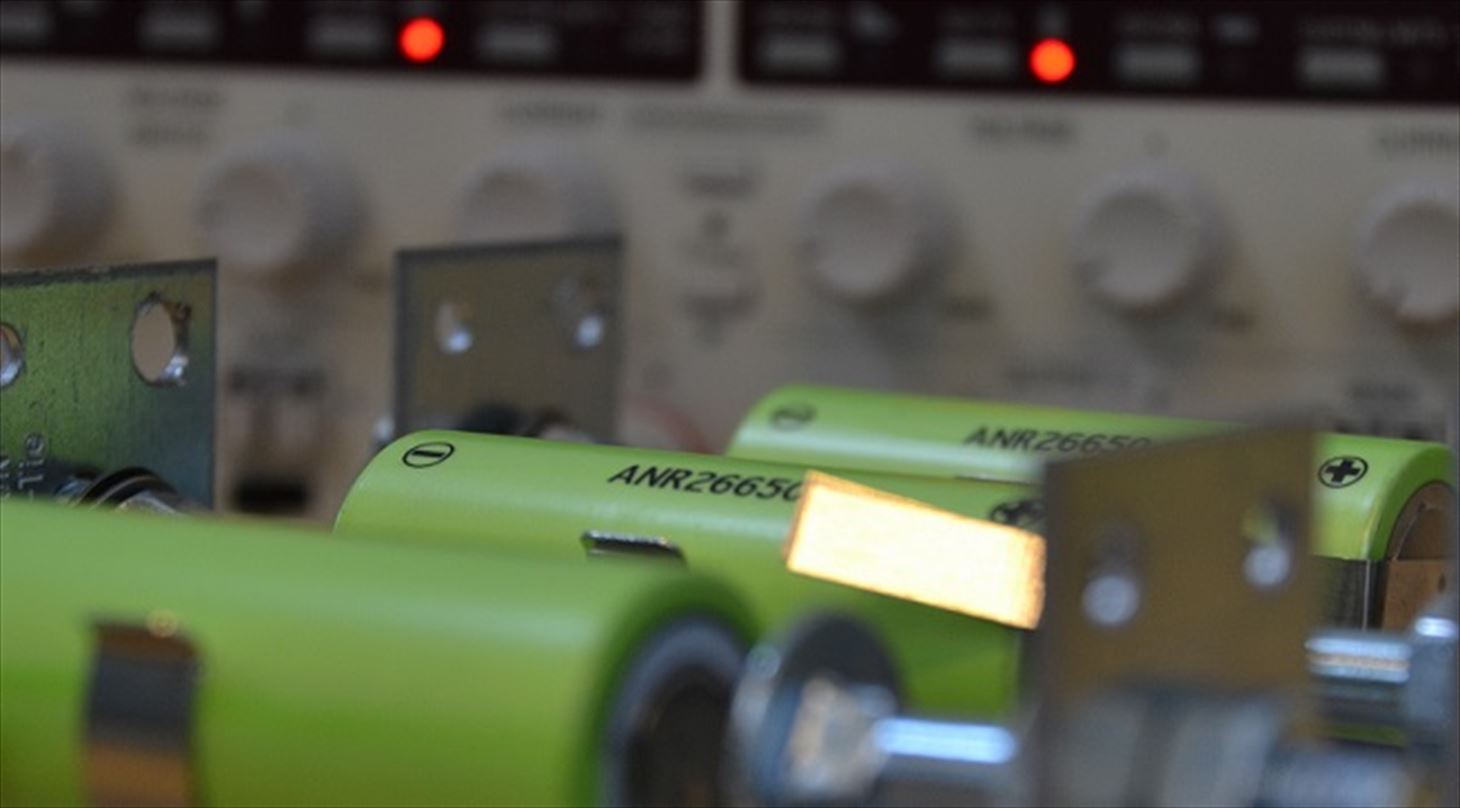 Battery test
DTI
offers testing and counseling on batteries. If you w
ant to know the real energy content or see a voltage curve for a battery, we can test it in our battery laboratory and provide answers.
If you have specific requirements to battery size, temperature area, lifetime etc. we give recommendations on this based on newest knowledge.
The right battery choice
Price is often the most obvious difference on batteries. However, there is great difference between capacities at different operating conditions, quality, lifetime, self-discharge and safety. We help finding answers within all of this.
We offer test and counselling
In the battery laboratory we characterize battery cells and battery packs at different operating conditions and climatic conditions. We can, for example measure the energy content, test lifetime, degradation and safety. We also offer advice if a lead battery is desired replaced with a lithium-ion battery.
Within the mobile area, we deal among other things with electric scooters, bikes and cars. We also undertake maritime tasks, tasks with stationary battery storage for solar cells and wind turbines as well as grid-connected battery storage systems.
Own battery laboratory
We have a well equipped battery laboratory offering both standardized and customer-specific battery tests. Our specialists cooperate with chemical and motor engineering laboratories, so the battery pack characteristics, its inner chemistry and interaction with other components of the design can also be tested and analyzed by us.
How can Danish Technological Institute help you?
Advice and guidance in the choice, design, use and disposal of batteries
Test and characterization of batteries according to specifications or standards
Lifetime tests, stress testing and robustness tests
Measurements of the battery's internal resistance and impedance (EIS)
Assembling and end user testing of prototypes
Safety by design, use and charging
Advice on transport of batteries