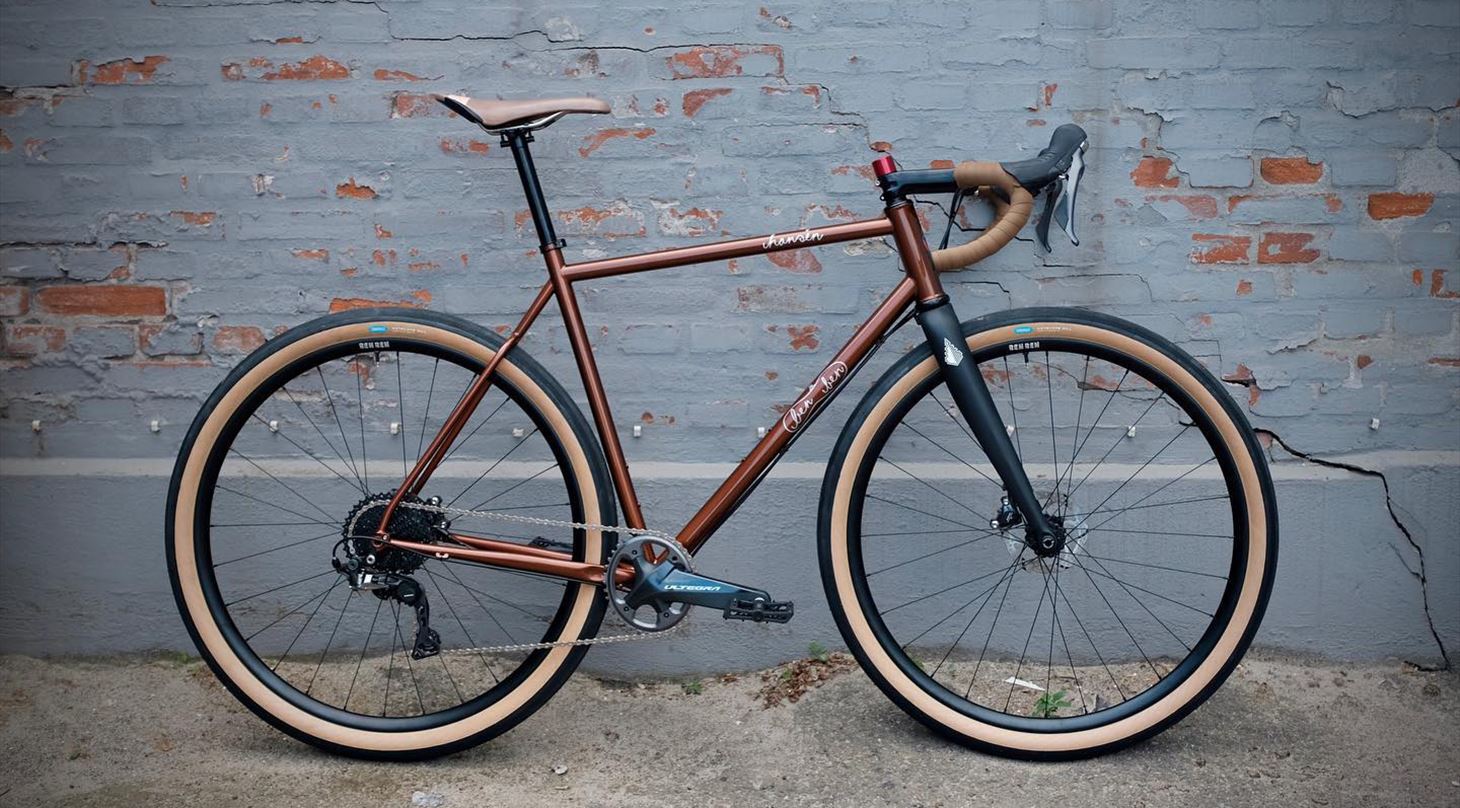 BenBen uses 3D printed custom components for handcrafted bikes
In the cycling world, it is important to achieve just the right ratio between strength and weight. BenBen Cykler knows this, as they are specialists in handcrafted bicycle frames. Therefore, they chose to participate in a 3D printing design optimization course, and they looked at several different special components.
BenBen Cykler is a small company with a bicycle workshop and shop in Amager. Here, they produce e.g. handcrafted bicycle frames in steel and titanium - i.e. frames that are built from the ground up. BenBen wanted to investigate some of the possibilities with metal 3D printing, and therefore they participated in the design optimization course DfAM, which is initiated by the Danish AM Hub.
3D printing offered lower weight and increased strength
In the project, BenBen optimized various parts in collaboration with 3D printing specialists from the Danish Technological Institute, and it was both existing parts that had been re-designed, and some completely new parts. Specifically, it was a small part for a saddle and some parts for the frame itself, and here they could reduce the weight and maintain the strength, so that they got an optimized ratio between strength and weight.
Other benefits that BenBen has experienced include the enormous design freedom as well as a short delivery time for special components in small quantities - and there were also financial benefits, as BenBen could make do with smaller batches instead of having to order thousands of parts, for it to make sense financially.

3D printing is just the right method to use for this new part we made. It is a very very small part, and if it were to be made with traditional machining on a CNC machine, it would require an extremely large amount of machining - and very detailed, very fine and very small. And I think that it would be quite complicated to make

- Ari Rosenzweig, BenBen
In the video below you can hear how 3D printing helps BenBen push the bike to the limit.
About the DfAM course
During 2022, Danish AM Hub, in collaboration with the partners Danish Technological Institute, PLM Group, Hexagon and Wikifactory, has taken 15 Danish SMEs through a new innovation course with the aim of strengthening the companies to benefit even more from the technological and business potential within 3D printing. The course is called Design for Additive Manufacturing (or DfAM) and focuses on rolling out 3D printing to small and medium-sized companies as well as providing concrete support and help to work with the technology through design. The specific aim of the DfAM course is to re-design the participants' products or components, thus enabling these to be produced e.g. with greater strength, less material waste, new and better functionality, and on-demand.