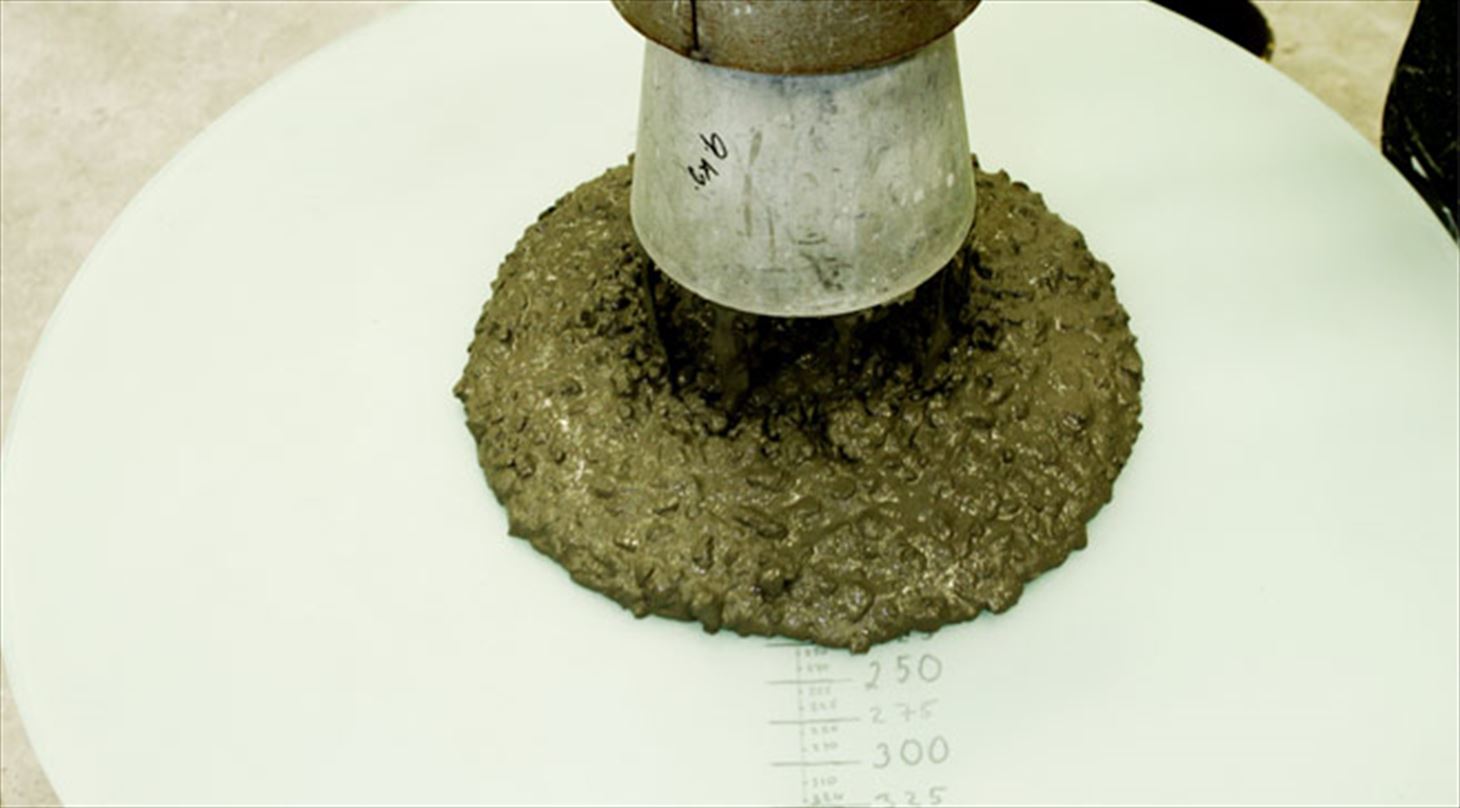 Concrete production and execution - Self-compacting concrete (SCC)
The use of self-compacting concrete, which is normally abbreviated SCC,
is increasing in the concrete industry and at the construction sites. This type of concrete flows into the formwork and encloses the reinforcement without any need for external vibration or any other mechanical influence. Both precast and ready-mixed concrete are using SCC and it is expected to be the concrete of the future.
Casting with SCC means a significant improvement of the working environment on the construction site, it also improves the productivity and the concrete quality. Furthermore, SCC makes it possible to cast complicated formwork geometry and thereby helping to express the architect's visions for the unique concrete architecture of the future. You can experiment with the concrete of the future at our high-tech concrete workshop, which is equipped with a robot and a new completely automated mixing plant with 350 litres mixing capacity.
In 2008 we have published two guidelines on SCC both in Danish and in English. These publications are available from our website.
How can the Danish Technological Institute help you?
Plan the casting process of horizontal and vertical castings
Specifications for constructions made with SCC
Mix design of SCC, i.e. optimising in terms of price and performance
Plan quality control procedures and acceptance criteria
Measure and document the rheological properties of SCC by means of our
4C-Rheometer equipment
Document and optimise the use of constituent materials for SCC, e.g. fly ash, stone dust, limestone filler, etc.
Cases