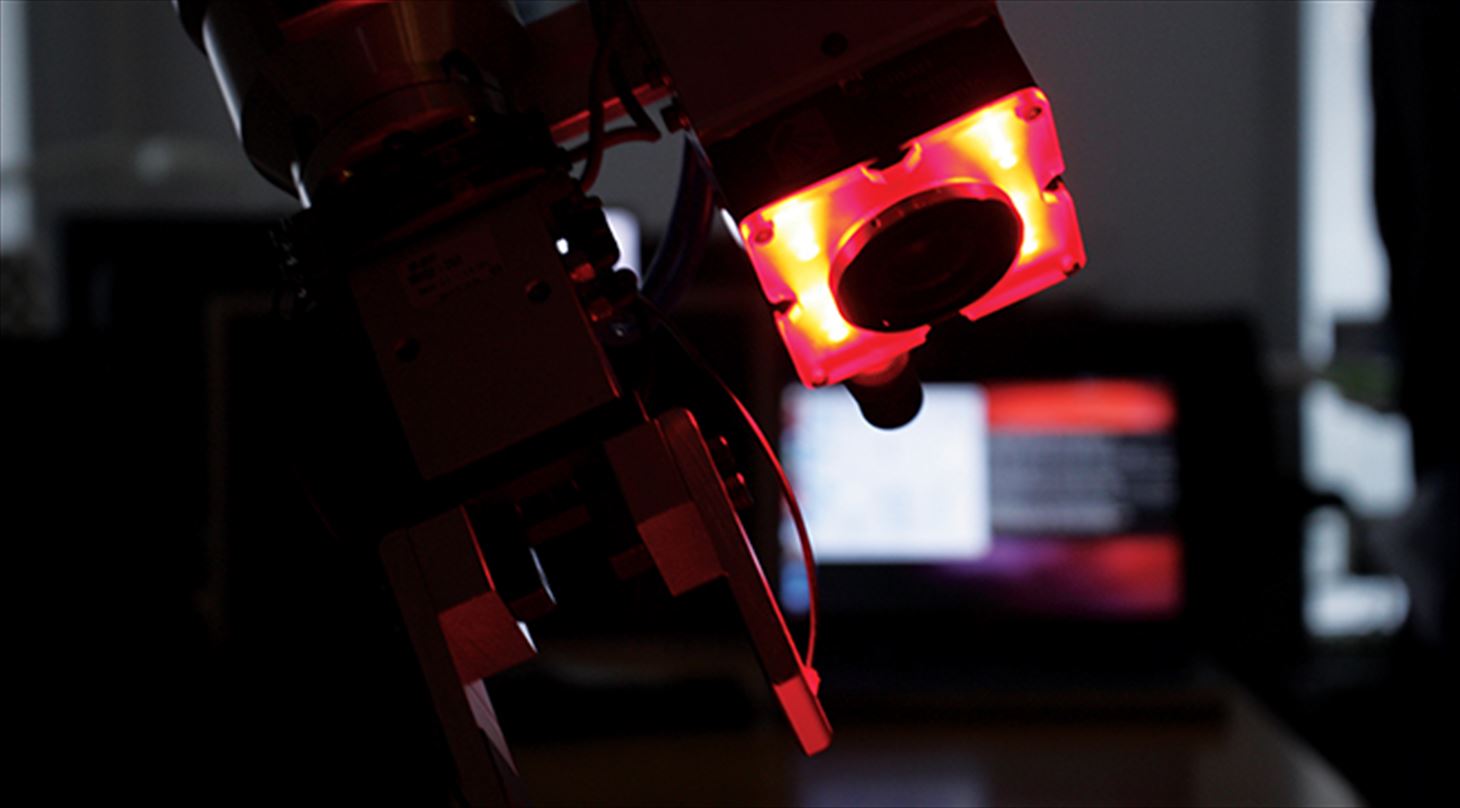 DTI Vision Box: Quality Control and Inspection in 2D and 3D
Industrial quality control and sorting
The Danish Technological Institute provides industrial vision solutions with a high degree of flexibility, and as a customer you have control over how the system works. We only use quality hardware and the latest state-of-the-art vision algorithms.
In addition to having access to the most advanced algorithms such as 2D-3D fusion and deep learning, we also offer solutions with special cameras such as thermographic process control and hyperspectral measurements.
Industry 4.0
The hardware is built in accordance with the IoT paradigm, and the software utilizes advanced self-diagnostics and auto-recovery and logs all events.
It is modular in structure and can be easily switched between the most common fieldbus, such as EtherCAT, Profinet or CanOpen. This allows for real-time control of the process while all data is logged and can be used to troubleshoot the process by cross-correlating events with changes in the data flow with Run Charts.
This makes it easier to achieve zero-error production and to certify the products while minimising items that need to be discarded.
Why choose a special solution?
There are standard vision solutions that can be used in many cases. They do not always solve the task optimally and have fixed constraints, but in turn they are cheaper and easy to install.
Vision tasks can often be more effectively solved with special algorithms, e.g. with deep learning or requiring special lighting setups and cameras. They are also easier to develop further if new requirements and products arise in the future.
DTI Vision Box 2.0 is characterised by:
Tailor-made vision for your specific needs
Quality inspection and pick'n'place in a unified system
Inspection with the latest advanced hardware and algorithms
Capable of handling difficult, glossy, transparent and biological items
Easy to integrate in PLC or robot control with DIO and fieldbus
Flexible solution which offers you the ability of purchasing optional extra functionality
Ready for Industry 4.0
In the video below you can see an example of an implemented DTI Vision Box at the transport chain manufacturer Ammeraal Beltech in Vejle - and what benefits it brings in combination with a robotic plant.