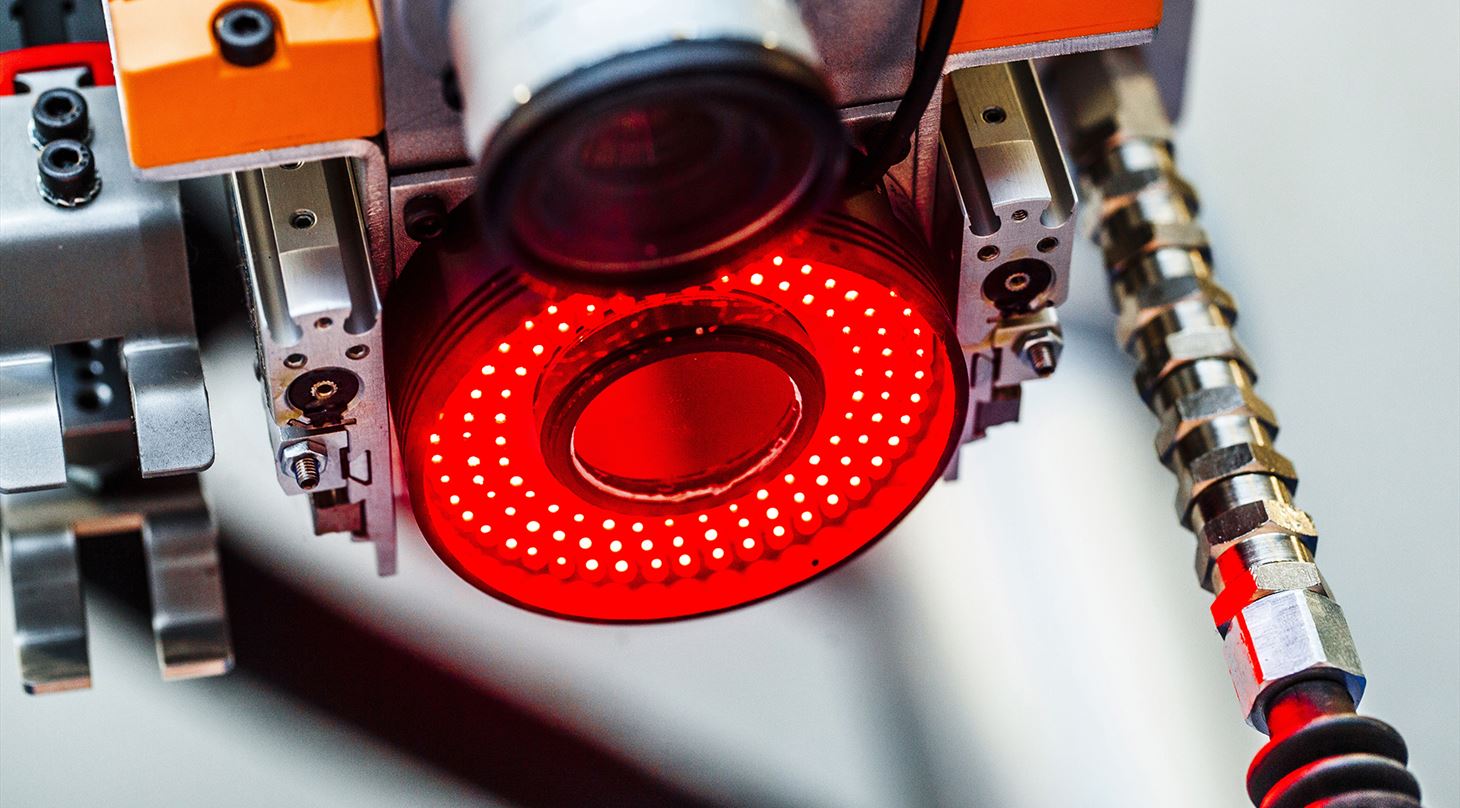 Vision for robots and quality control
There are many advantages to giving your system "eyes" that cannot get tired or unfocused. It does however require expert knowledge when vision systems are used to help control a robot or if a manual, visual inspection is being replaced by cameras, algorithms or artificial intelligence, especially if interpretation and control are required in real time.
The Danish Technological Institute (DTI) can offer this expertise. We work close to production and develop complete solutions that combine expert knowledge within robot and vision technology. We are also specialists in the application of artificial intelligence, which makes us capable of automatically identifying, localising and classifying objects or flaws, that would otherwise have required human involvement.
The potential is significant within several applications. Our focus is on industrial production and quality control, but we also apply expert knowledge in combination with drones and other mobile robots in areas such as agriculture and automated sorting of waste – and any other areas where there is a need for a more automated inspection, monitoring or analysis of materials.
We have experience in developing solutions using many types of camera technology; thermographic, hyperspectral, 2D or 3D, and we know how to combine the right components for the concrete task.
How can the Danish Technological Institute help you?
Vision check: We can help your company with automated quality control, robot vision or other challenges where vision expertise is required. Read more here.
Implementing vision solutions: We can develop and deliver tailored vision solutions for your production - both for industrial quality control, where we combine cameras, lights and the correct algorithms. We can also deliver solutions for vision-based handling of objects, where we e.g. find objects in 2D or 3D and handle them with a robot solution.
Consultancy: Ask us about which parts of your operation could benefit most from automated visual screening or visually-controlled robots. We can participate in workshops or provide a longer cooperation with impartial guidance in concrete projects or as part of strategic procedures.
Development partner: Use DTI and our unbiased consultants as a trusted development partner. Use our expert knowledge to develop your next high tech product. Either as contract research or development or as a partner in a national or international research and development project.
Moreover, DTI has been hand-picked to be part of an exclusive partner program from the world's leading machine vision developer, MVTec. So, if you need a vision solution, DTI is a good place to start.