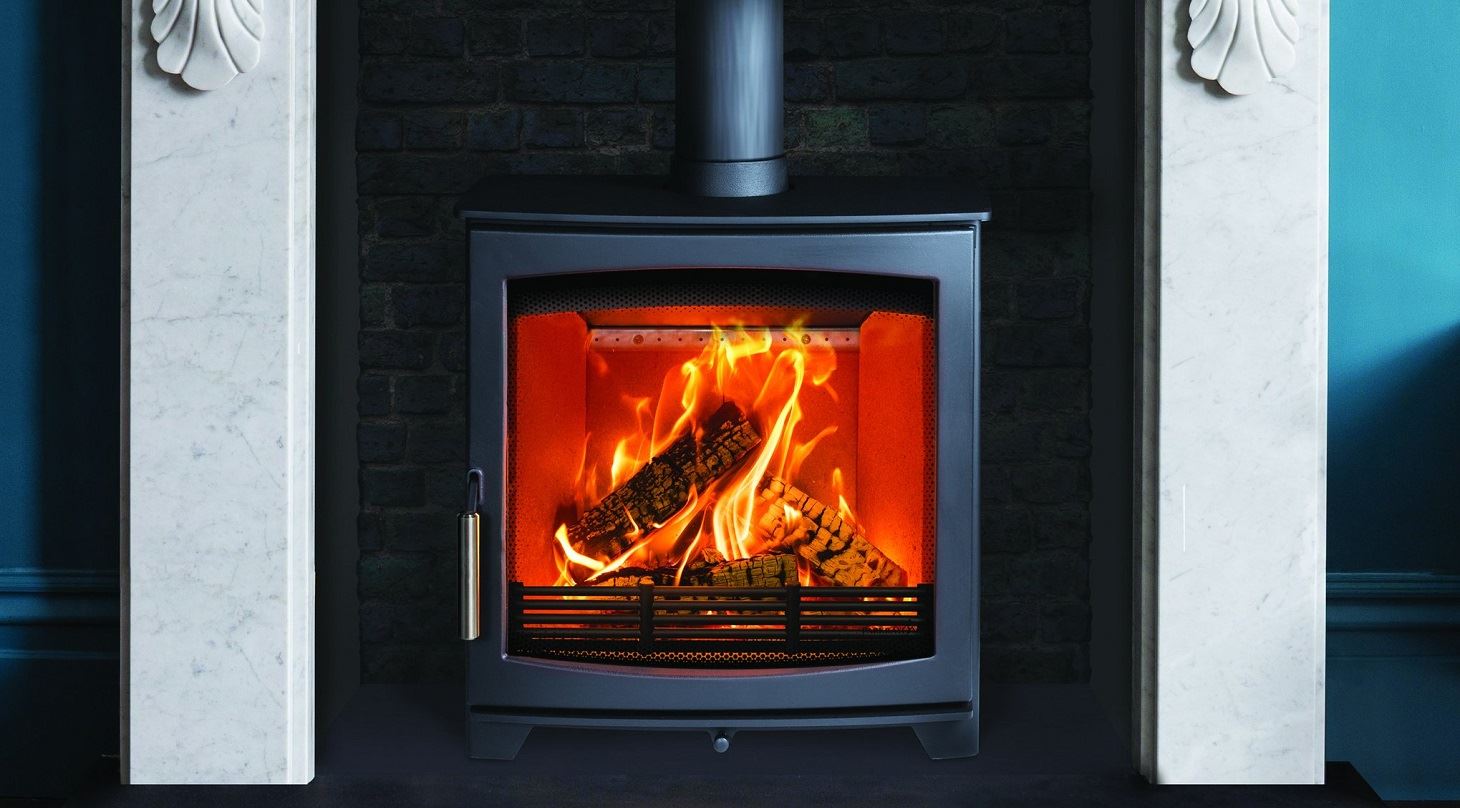 Hunter Stoves designs one of its best stoves ever based on advice from DTI
Hunter Stoves' popular Aspect stove range needed testing for Ecodesign approval and they ended up redesigning their firebox based on practical advice received at DTI. According to the head of development, the stoves are now undoubtedly amongst the best they have ever designed.
Hunter Stoves, a British company, produces several thousand wood burning stoves a year. The company approached Danish Technological Institute with their Aspect stove range which required testing and adjustments in order to meet the new 2022 Ecodesign criteria. Testing and following approvals would allow their stoves to be sold in Europe after the implementation of the new stringent emission requirements.
Fruitful collaboration
Luke Smith, head of development at Hunter Stoves, followed the entire testing procedure in the laboratory at DTI.
– The collaboration has been very fruitful as we have increased the efficiency of the Aspect stove by 10% and reduced emissions by a factor 3. If it wasn't for DTI, we would be half a year behind in this development, said Smith.
Hunter Stoves redesigned the Aspect stove in order to increase its efficiency and reduce emissions. The redesigning has been successful as the Aspect stove, according to Hunter's head of development, is certainly one of the best stoves they have ever designed. DTI has also assisted the stove manufacturer in developing their own testing stand, which in Smith's opinion is a prerequisite for developing modern stoves.
– Theory is one thing, but at DTI I have gained a lot of practical knowledge regarding the right proportions of air, how to use the stove in a testing situation, how to evaluate each test and how to improve combustion, said Smith.
DTI's practical knowledge was essential
Furthermore, Hunter Stoves will write new guidance on how to reach optimal combustion for their customers based on the practical experience they have had at DTI.
Smith had this to say about why Hunter Stoves chooses to come to Denmark to have their stoves tested:
–The practical knowledge and advice that I have gained at DTI has been essential for our development of stoves with proper design elements and combustion.

Testing laboratories have the same equipment wherever you go – but at DTI we discuss solutions, and this is the reason why we keep coming back to DTI for testing.