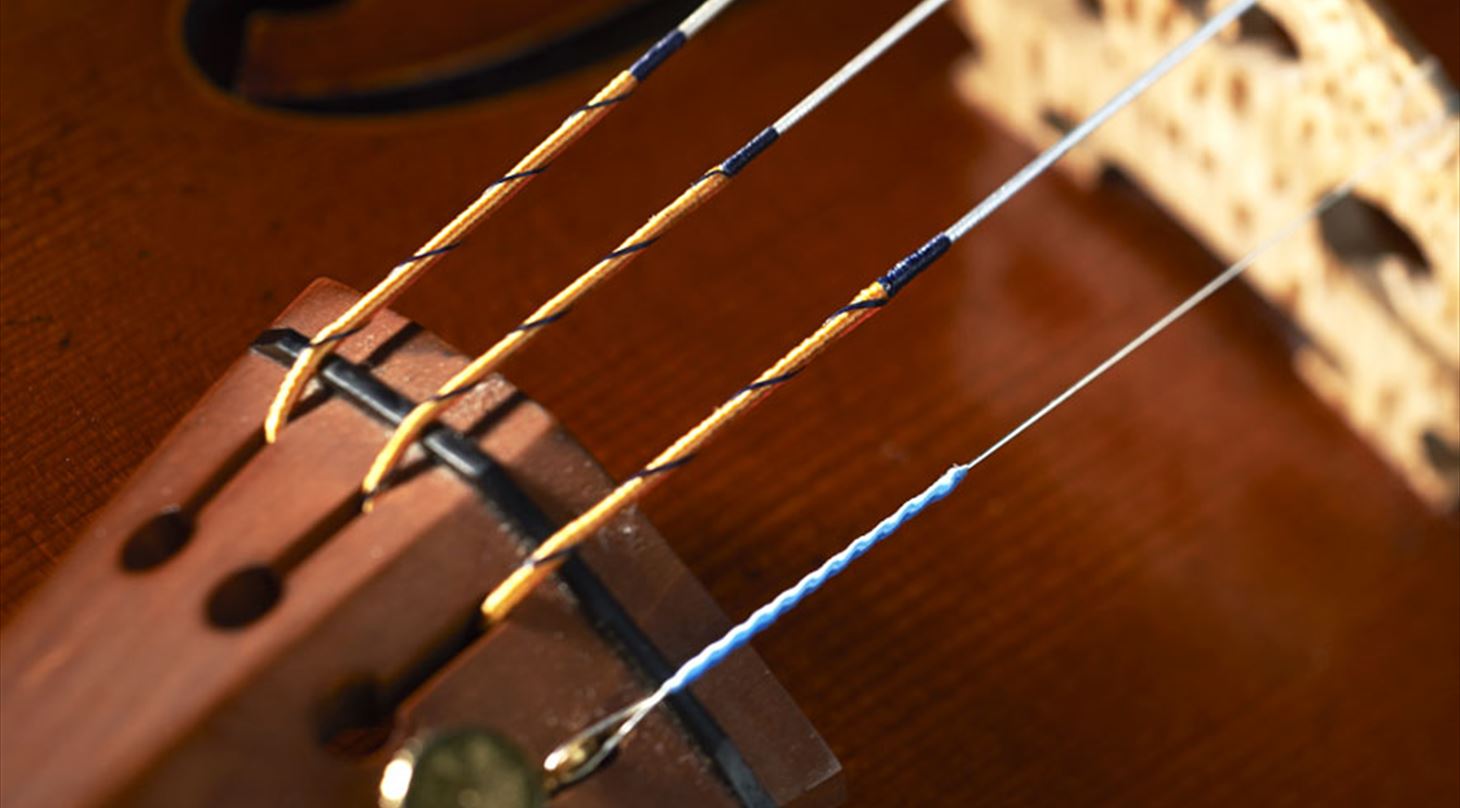 Larsen Strings' special tool was made lighter with 3D printing
Larsen Strings produces some of the world's best strings for some of the world's best musicians - and in a 3D printing design optimization course they had the opportunity to test 3D printing for a special tool in production.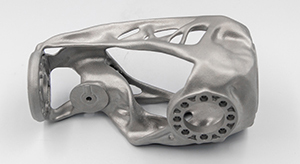 The Danish company Larsen Strings produces strings for cellos, violins and violas. In production, the company has a relatively large tooling component, and today - with traditional manufacturing - a lot of material is milled out. So this is material that just goes to waste. Therefore, they wanted to investigate whether 3D printing could be an option, since the technology only uses the material needed to make the component.
This was possible in the design optimization course DfAM - Design for Additive Manufacturing - which is initiated by Danish AM Hub. In the picture on the right, you can clearly see the result of the topology design optimization, which has resulted in a design with organic shapes and a bone-like structure.

The challenges with this component today is that it is a component that we need to replace every once in a while. At the same time, it is a material that can be difficult to get hold of and it is difficult to process, so we would like to look at other materials where smaller quantities are used

- Lasse Krogh Johannsen, Larsen Strings
Lower weight and greater strength - but also a higher cost
In the project, they had help from the Danish Technological Institute, and they chose to print the component in titanium, which is both light and strong. They succeeded in reducing the weight by 43% and at the same time increase the strength by 130% - unfortunately, the price also ended up increasing by 200% and therefore Larsen Strings does not currently proceed with the solution.
In the video below, Larsen Strings talks about the possibilities they see in 3D printing.
About the DfAM course
During 2022, Danish AM Hub, in collaboration with the partners Danish Technological Institute, PLM Group, Hexagon and Wikifactory, has taken 15 Danish SMEs through a new innovation course with the aim of strengthening the companies to benefit even more from the technological and business potential within 3D printing. The course is called Design for Additive Manufacturing (or DfAM) and focuses on rolling out 3D printing to small and medium-sized companies as well as providing concrete support and help to work with the technology through design. The specific aim of the DfAM course is to re-design the participants' products or components, thus enabling these to be produced e.g. with greater strength, less material waste, new and better functionality, and on-demand.