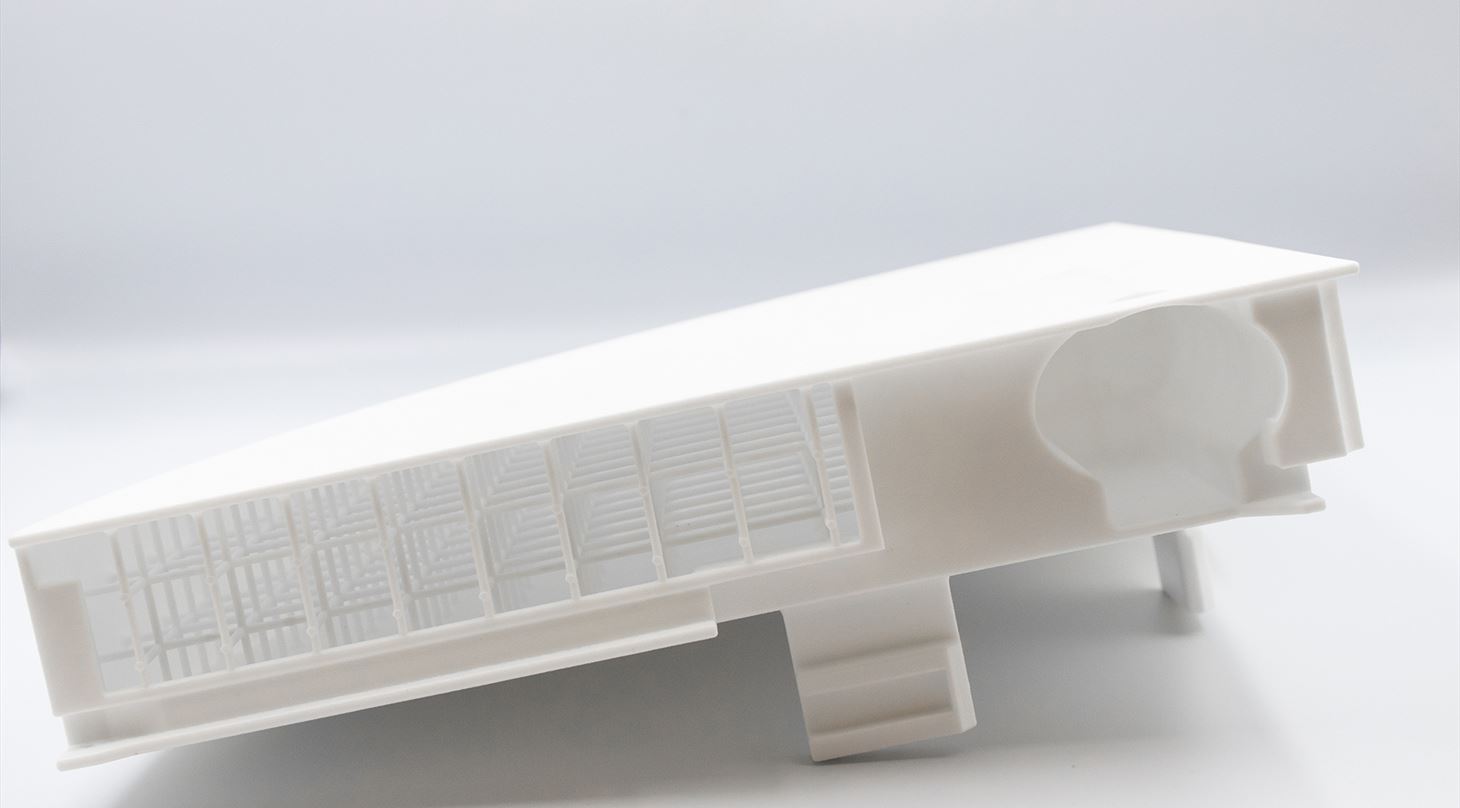 Linatech: "The design freedom of 3D printing is brilliant"
During the recently completed 3D printing design course DfAM – Design for Additive Manufacturing - Linatech was given the opportunity to optimize a component for a machine that handles blood samples. The course not only offered good results but also even more incentive to get started with 3D printing.
The company Linatech is an industrial partner on the B2B market, where they create special solutions for several different industrial segments within e.g. production, logistics and process management. One of these segments is the pharmaceutical industry, where Linatech makes equipment for shipping and handling blood samples – and here, 3D printing is the obvious choice.
- A few years ago, we had to develop new equipment for our portfolio, and at that time we were forced to do something else and think differently than before. It also meant that 3D printing was right on the doorstep for us, and we saw a huge revolutionary freedom in the development, where the restrictions that had existed before disappeared. It was an eye-opener then – and it still is today, says Martin Arberg, Director and owner of Linatech.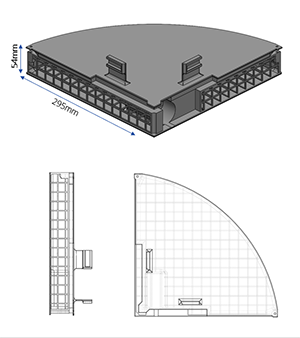 And precisely the introduction to 3D printing together with a specific challenge on one of their machines for handling blood samples meant that the participation in the DfAM course was perfectly timed - and very relevant for Linatech. The course, which is initiated by the Danish AM Hub, focuses on design-optimizing components for 3D printing technology.
Strength and weight were important factors
The challenge, which Linatech entered the process with, concerned a component that had to be reduced in weight in order to achieve the desired effect. In order to meet that wish, the Danish Technological Institute and Linatech joined forces to improve the design, which resulted in an optimized polymer component that subsequently had to be surface treated.
- We had a challenge regarding weight reduction on a component that must rotate 300 rounds per minute, and where the component itself had to be both strong and light at the same time. And with 3D printing, it was possible to make a part that was both hollow to reduce weight and at the same time had great strength, Martin Arberg explains.
Reducing the weight - but maintaining strength
In addition to maintaining strength, Martin Arberg also highlights how the weight reduction has a positive benefit in terms of a real energy saving when the machine is running. In addition, 3D printing provides the opportunity to create advanced geometries - without it costing extra.

The weight reduction is a clear improvement in energy efficiency – for example when you have to accelerate something up or down in speed. The less mass you have, the easier it is to keep in place, and the less energy you have to use for braking and acceleration

- Martin Arberg, Linatech
- Normally, it would take a lot of man hours, but with 3D printing you can make some incredibly advanced structures, without it costing extra. If you had e.g. machined it in aluminium or another material, a similar component would not be possible to make at all, so the design freedom with 3D printing is brilliant, says Martin Arberg.
The message is clear: Jump on the 3D printing bandwagon
If you are a company that is considering participating in a similar course - or generally developing your horizons within 3D printing, neither Martin Arberg nor technical manager at Linatech, Simon Paarup, have any doubts that the technology offers completely new opportunities.
- As a company, it is necessary to expand your horizons and not think that you have already found golden answer. Because if you do, I am convinced that you will be disrupted, because there are unimaginable possibilities with 3D printing, says Simon Paarup.

I would also claim that if you start working with 3D printing, there is no going back, because the technology is something that contributes to good profit and an innovative impetus for a company - so it's just a matter of jumping on the bandwagon

- Martin Arberg, Linatech
Facts about the solution:
Material and technology: Nylon printed with Laser Powder Bed Fusion
Weight reduction: 81 percent
Price reduction: 42,8 percent
About the DfAM course
During 2022, Danish AM Hub, in collaboration with the partners Danish Technological Institute, PLM Group, Hexagon and Wikifactory, has taken 15 Danish SMEs through a new innovation course with the aim of strengthening the companies to benefit even more from the technological and business potential within 3D printing. The course is called Design for Additive Manufacturing (or DfAM) and focuses on rolling out 3D printing to small and medium-sized companies as well as providing concrete support and help to work with the technology through design. The specific aim of the DfAM course is to re-design the participants' products or components, thus enabling these to be produced e.g. with greater strength, less material waste, new and better functionality, and on-demand.