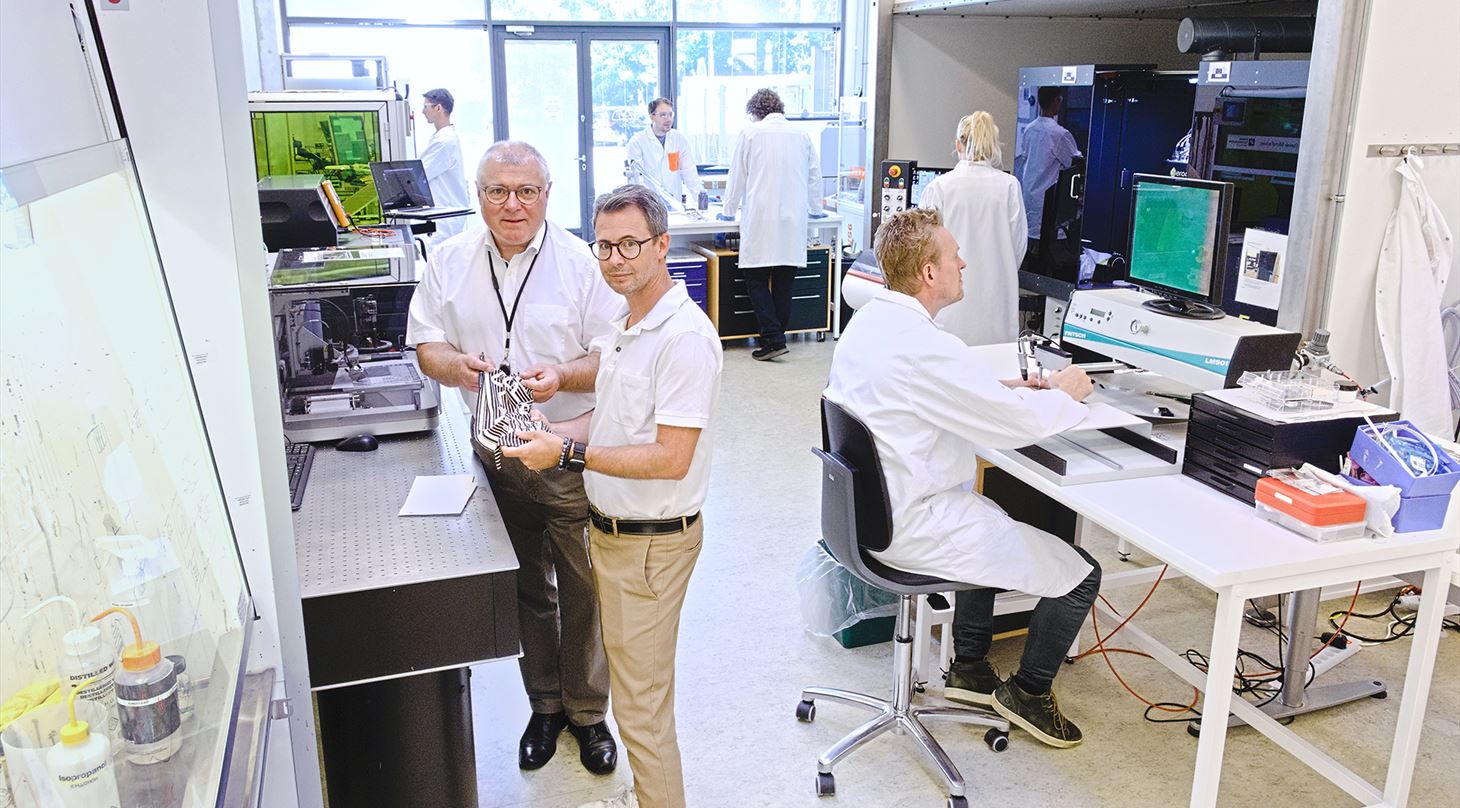 Printed electronics facilities - Printing and prototyping laboratory
Our team of experts can assist with screen and file design, ensuring the creation of high-quality and accurate demonstrators and/or prototypes. We can work with you to make necessary adjustments and ensure that your prototype meets your requirements. Our top-of-the-line printing equipment produces high-quality prints efficiently.
The Danish Technological Institute offers flexible and customizable training and rental programs for a variety of equipment to suit your specific needs.
At the Danish Technological Institute, we are dedicated to providing our customers with exceptional service and support. Whether you need leasing options or prototyping services, we are here to help. Contact us today to discover how we can assist you with your printing needs.
Below you will find more information about our equipment.
INO VS6 500 Semiautomatic screen print system & INO Dryer HA system
Print area max: 500 mm x 350 mm.
Alignment tools allow for great multilayer printing.
Tunnel oven with convection and IR heating up to 180degC.
Ideal for pilot productions and medium to large batch prototypes.

F-series advanced deposition tool
Konica Minolta KM1024i industrial ink-jet print head.
2 x Dimatix DMC 16 nozzle, 1pL or 10pL ink jet- print head.
Optomec Aerosol Jet digital printing system.
Adphos NIR & LED UV curing.
4pp & microscope quality control.

PixDro LP50 ink jet system
Spectra SE 128 30pL drop size.

DMC 3mL 16 nozzle disposable print head.

Novacentrix Pulse Forge sintering system
Xenon flashlamp 75x300 mm.
Voltage < 950 V.
Discharge time > 100µs.
Power < 7 kW/cm2.
Energy density < 11 J/cm2.

Fristch LM901 manual dispensing and pick & place tool
Camera visual based system.
Down to 0201 components.
Mounting of packages and bare dies.
Component mounting.
Adheasive testing.

Pneumatic Flat Press Machine
PLC Controlled.
3 Zones Temperature Control.
Even Temperature.
On Screen Pressure Reading.

Corona surface treatment
SpotTEC single system from Tantec 2 x 6.5kV, 550 W, for improved print definition & adhesion.