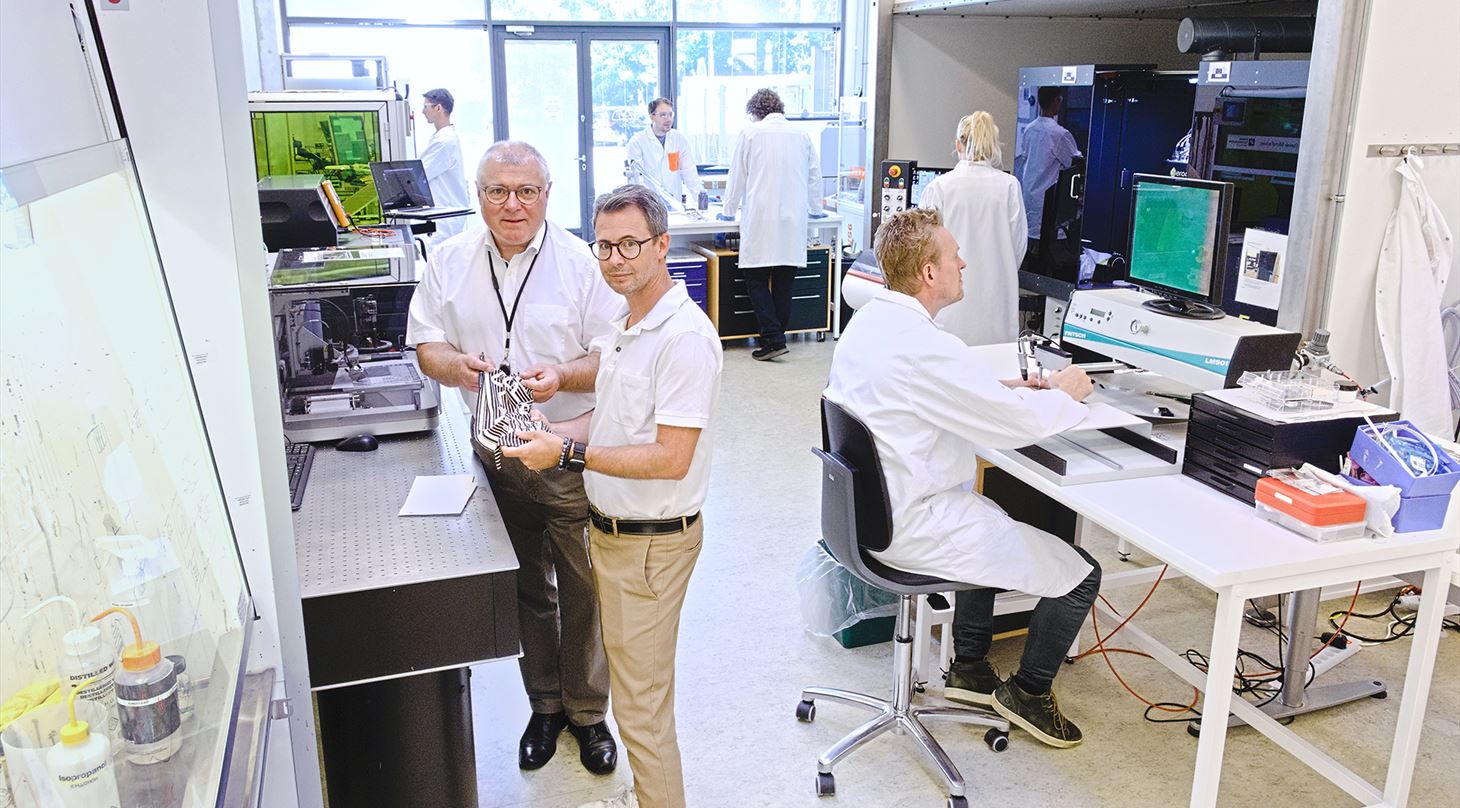 Printed electronics facilities - See what we offer
At the Danish Technological Institute, our department for Printed Electronics has facilities and infrastructure across the entire value chain - from raw materials to full-scale prototyping, both at the development and pilot scale levels.
Through collaboration with the Danish Technological Institute, you can gain access to our trained experts or, in some cases, access our training program directly. A full list of facilities and equipment can be found on our website.
Sustainable and functional materials laboratory.
Printing and prototyping laboratory.
Laser micromachining laboratory.
Testing and validation laboratory.