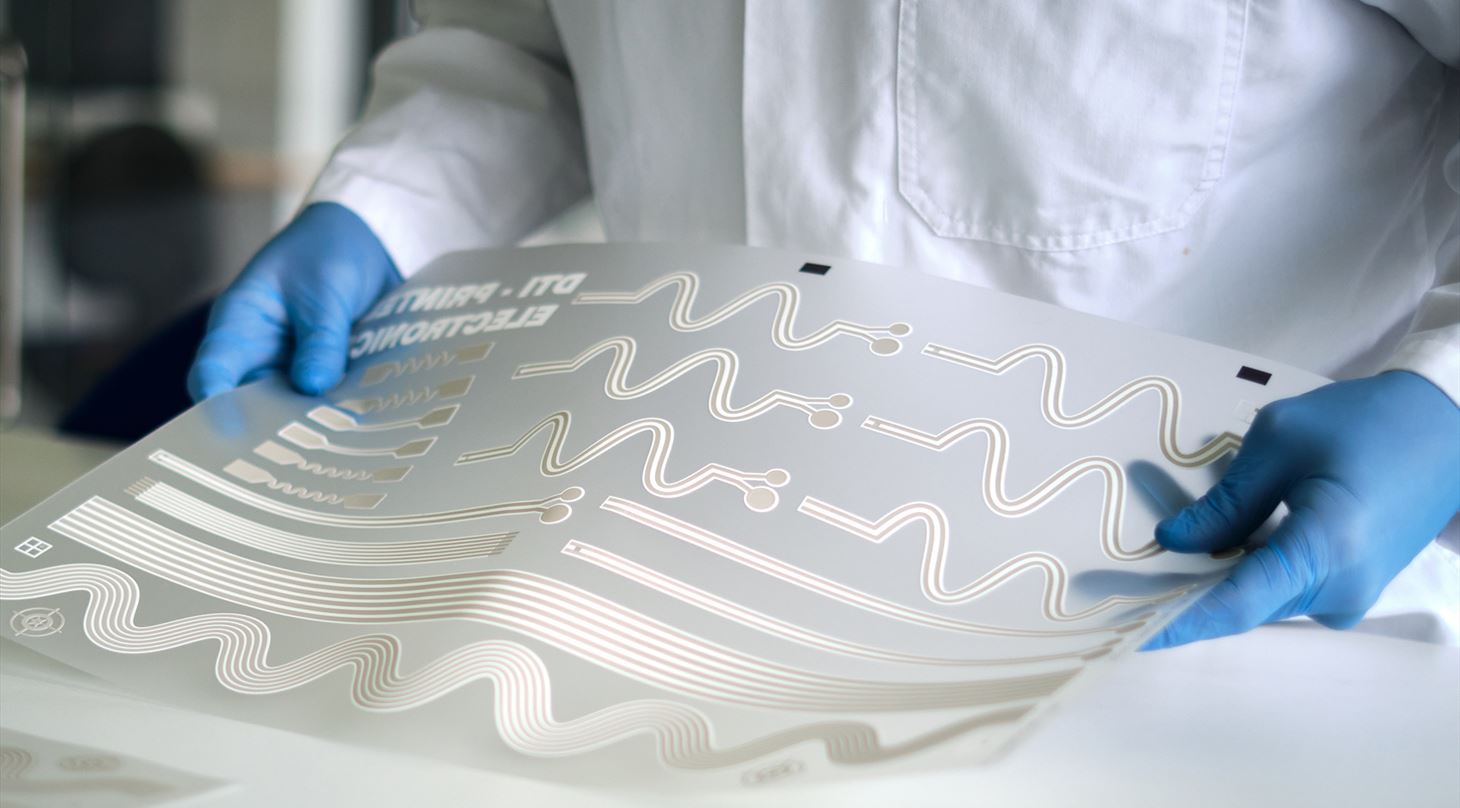 Printed electronics - What is printed electronics
Printed electronics is a technology that enables the manufacturing of electronics, using specialized printing equipment such as inkjet, screen or flexographic printing techniques.
Through printing, electronic circuits and components are usually printed onto flexible substrates, such as plastic, paper, or stretchable substrates such as TPU and a variety of textiles. These foils can be shaped and molded into various forms, allowing for the creation of flexible, stretchable and lightweight electronic devices. Printed electronics has a wide range of applications, including in the development of wearable electronics, smart packaging, and sensors for environmental monitoring. In the video below, a short description of printed electronics is given by Dr. Zachary J. Davis.