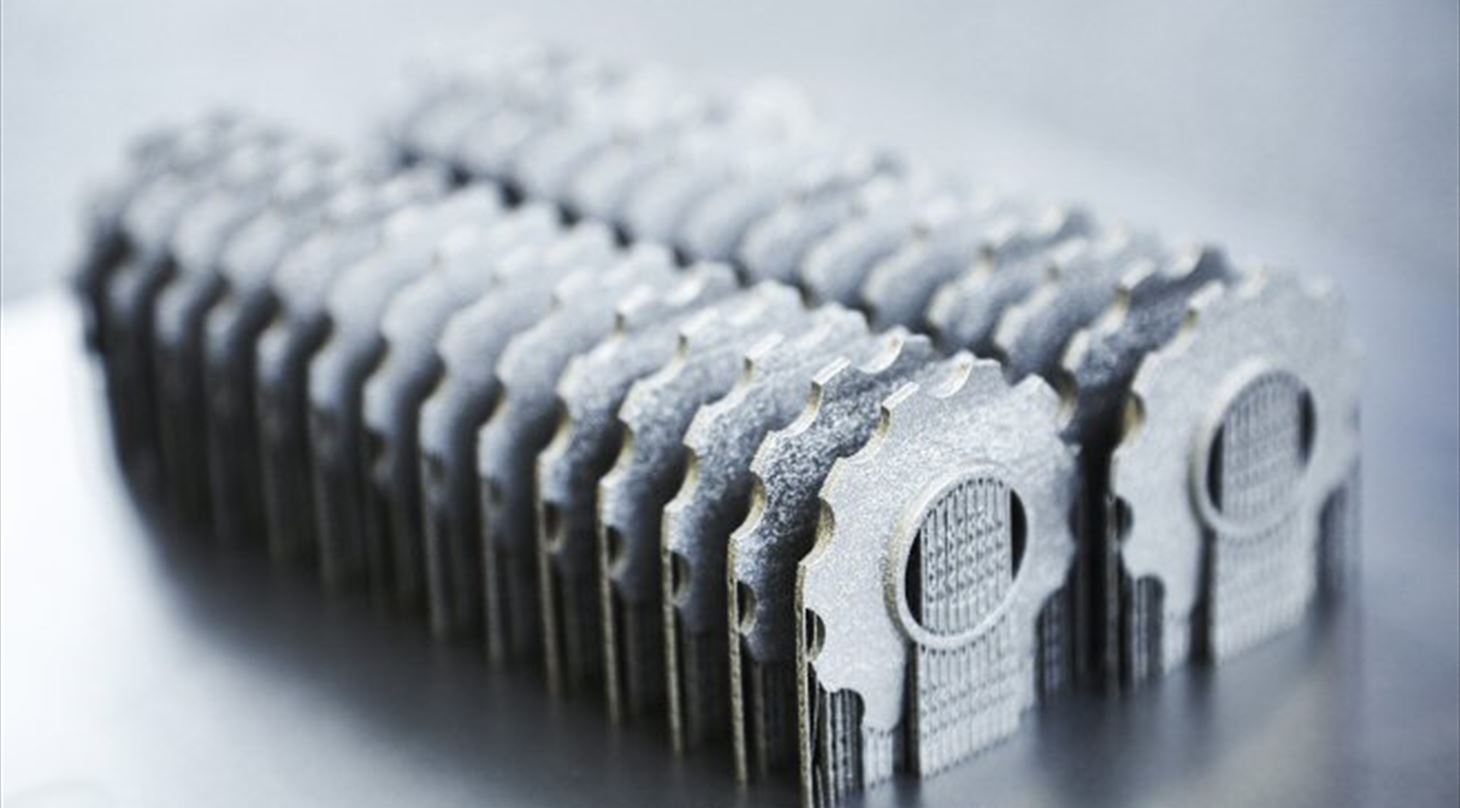 The world's lightest and most durable bicycle pulley wheels are 3D printed
For many years, CeramicSpeed in Holstebro has collaborated with the Danish Technological Institute on the development of 3D-printed titanium pulley wheels. Now, CeramicSpeed is launching a new model of a 17-spoke 3D-printed pulley wheel.
The global bicycle market is largely driven by innovative and cutting-edge products. To be at the forefront of the latest technology, CeramicSpeed began a collaboration with the Danish Technological Institute in 2012, which has resulted in the world's lightest gears, the so-called pulley wheels, which are 3D-printed in titanium. Since 2014, CeramicSpeed has sold hundreds of these products to enthusiasts and professional cyclists.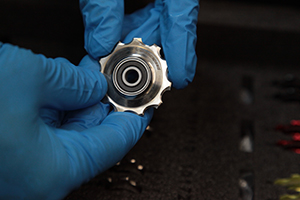 - The technology behind 3D printing has given us the freedom to experiment with the design in a creative way, and at the same time we were able to continuously optimize the product's features. The collaboration with the Danish Technological Institute has meant that we have developed and are now producing gears in a radical new design form, which is only possible with the help of 3D printing, says Carsten Ebbesen, R&D Manager at CeramicSpeed.
In addition to creating lighter gears using titanium as a material, the 3D printing technique also provides a number of other benefits to the product. The gears are located as part of the drivetrain on the external gear of the bike and are therefore subject to wear and tear. Testing of the 3D-printed pulley wheels shows that these items are far more durable than the traditional gears, which are typically manufactured in aluminum.
- CeramicSpeed's new pulley wheel is designed with 17 spokes that are approx. 2 mm. in diameter with a thickness only 0.4 millimeters. The total weight of the gear is approximately 7.8 grams. The hollow geometry of the item cannot be made with traditional technology. 3D printing in combination with subsequent specialized processes results in a unique and difficult-to-copy product, says Thor Bramsen, senior consultant at the Danish Technological Institute.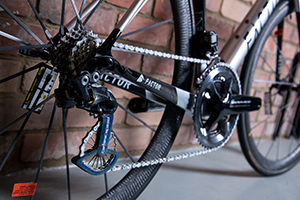 At CeramicSpeed, Carsten Ebbesen expects the new pulley wheels to increase the company's revenue in the high-end market and secure CeramicSpeed's profile as the most innovative company on the market.
Photo: The 3D-printed gears are placed as part of the gear shift on the bike's exterior gears and are far more durable than traditional gears.