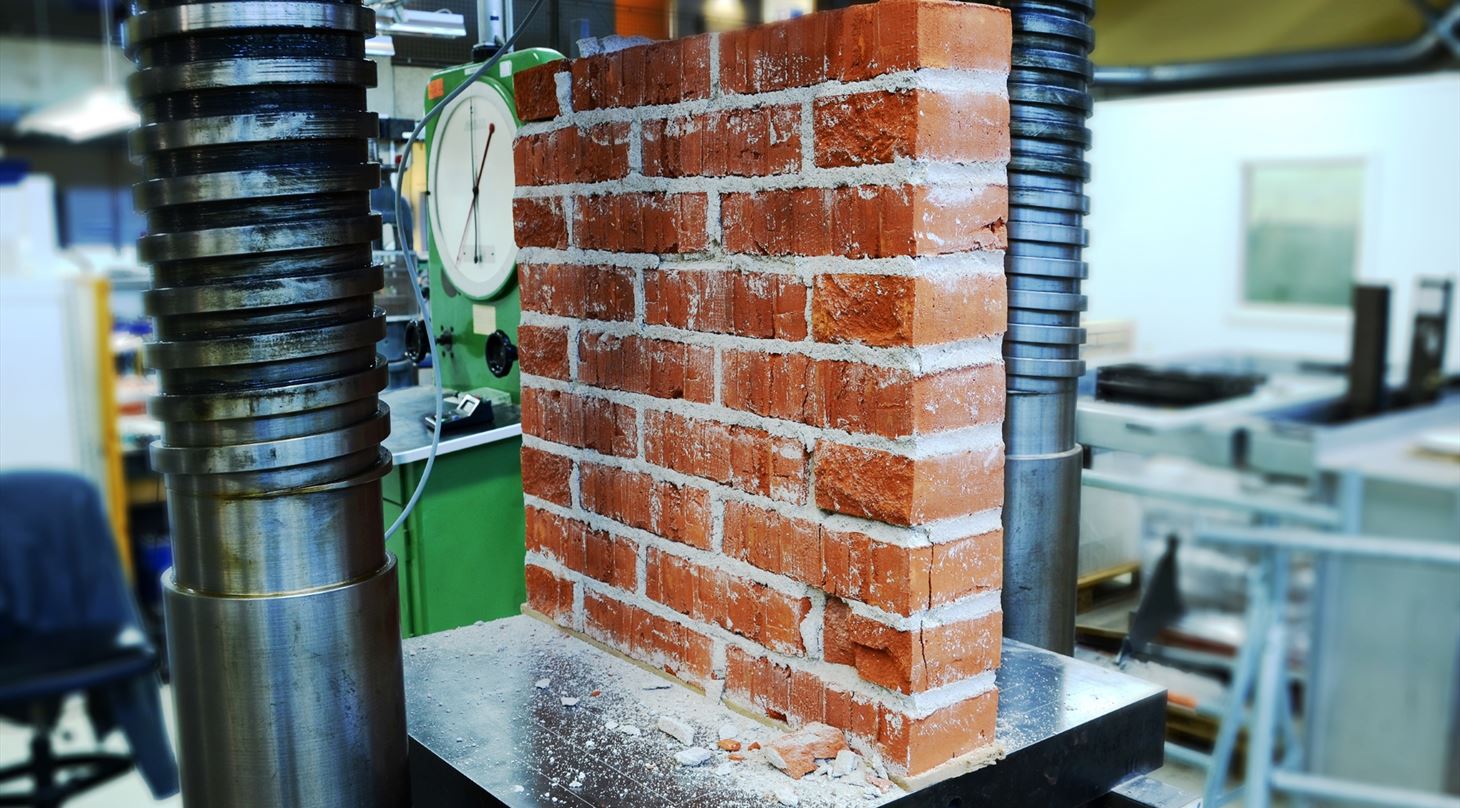 Mechanical testing - Masonry
The mechanical laboratory in the centre of Masonry at Danish Technological Institute performs test of masonry. Many of the tests are executed accredited and in accordance with existing Danish and European standards.
The laboratory performs the following tests, among other things:
Compression strength (fb) and E-modulus (E) of masonry acc. to EN 1052-1
Flexural strength of head (fxk1) and bed joint (fxk2) acc. to EN 1052-2
Initial shear strength (fvk0) of masonry acc. to EN 1052-3
Bond strength (fxk1, fm,xk1) of masonry acc. to EN 1052-5
You are welcome to contact us for further information regarding pricing or a discussion of the possibilities of performing other tests than the previous mentioned.