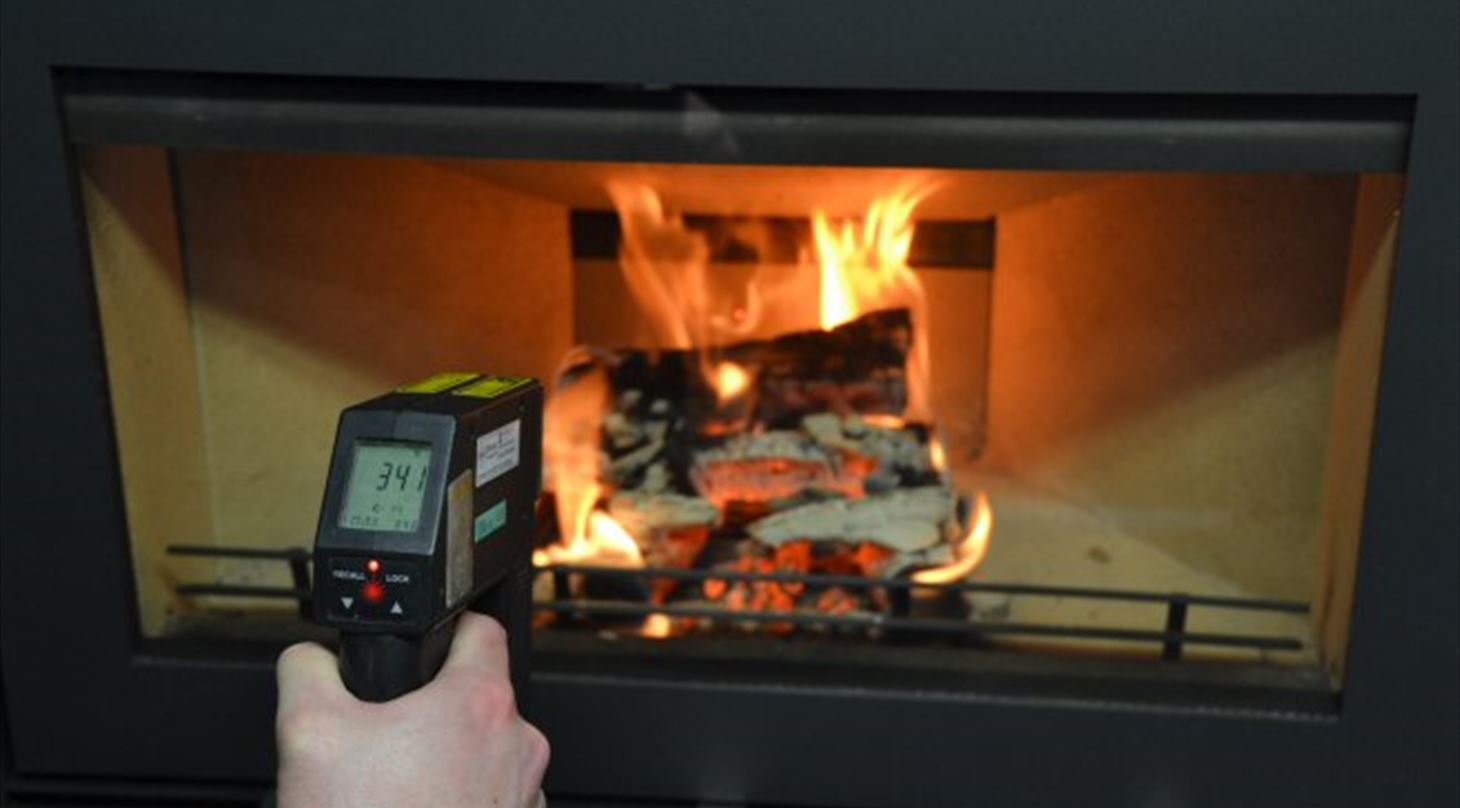 Type testing of wood stoves, pellet stoves and inset appliances
Danish Technological Institute offers type testing and quality assurance of wood stoves, inset appliances, pellet stoves and slow heat release appliances.
Danish Technological Institute is your all-inclusive partner when it comes to the necessary international and national tests of stoves and inset appliances.
Our laboratory meets standards throughout Europe (incl. Flamme Verte) and also the US-EPA measurement needed for entering the American market. Our laboratory is accredited for type testing by DANAK, notified body (NB no. 1235) and acknowledged by DIN CERTCO. Furthermore, we take part in the standardization work for wood stoves and boilers at European level and we offer our customers counselling regarding requirements and standards.
Our experienced testing staff can communicate in Danish, English, German and French(writing)
Europe CE Marking

EN 13240 - Testing of wood stoves
Also available as Fast track test. A simple test for wood stove CE marking including OGC and dust.
EN13229 - Testing of Inset appliances
EN 14785 - Testing of pellet stoves
EN 15250 - Testing of Slow heat release appliances
All tests can be performed with or without water system and with or without catalyst
Denmark/Scandinavia

Nordic Swan label
BEK 1461 - Danish regulation on air pollution from small scale appliances < 1MW
France

Test and certification for Flamme Verte
Norway

NS 3058-3059 Testing of wood stoves, inset appliances or pellet stoves for the Norwegian market
Safety test on Norwegian firewall
Germany

Certificates for 1. BImSchV
Test and Certificates for DINplus
Test of roomsealed appliances - DIBt
Test of shared flue
Tests for Blue Angel / Blauer Engel
UK

Testing for DEFRA Smoke Control Area (AEA England)
Re-assessment for UKCA label
Austria

Art 15a-B-VG - Testing and certificate for approval in Austria
Switzerland

Certificate for approval of the VKF ("Vereinigung Kantonaler Feuerversicherungen")
USA

Particle testing to US-EPA Standards of Performance for New Residential Wood Heaters, New Residential Hydronic Heaters and Forced-Air Furnaces
A report in English follows each test, translation to other languages upon request.
Please use the contact form to the right for price information etc. For development projects please visit our project page https://www.dti.dk/specialists/biomass-boilers-and-wood-burning-stoves/projects/31397,4
The practical knowledge and advice that I have gained at DTI has been essential for our development of stoves with proper design elements and combustion.

Testing laboratories have the same equipment wherever you go – but at DTI we discuss solutions, and this is the reason why we keep coming back to DTI for testing, Luke Smith, Head of Development at Hunter Stoves