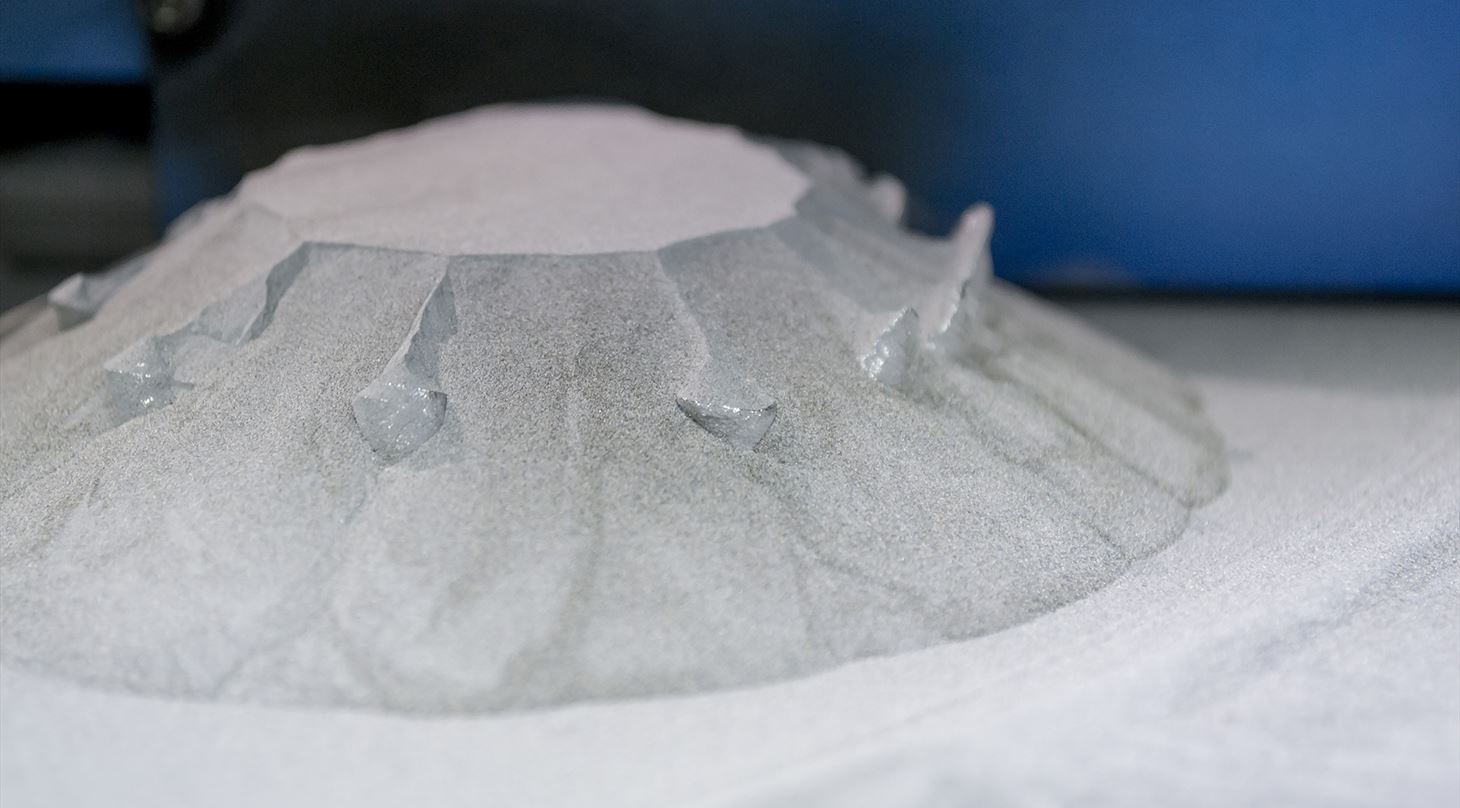 VARETIT
Multiple VAlorisation of REcycled TITanium Alloys for Metal Industry
The metal industry needs to stay competitive in Europe in order to keep jobs and technological expertise - and the COVID-19 pandemic also demonstrated the importance of securing supply chains of materials coming from outside Europe. Consequently, there is a need to recycle and upcycle materials and products to and from the metal industry. Recycled materials will thus replace newly extracted natural resources, thereby reducing the environmental footprint of production and consumption, as well as securing the future supply of raw materials.
The main objective of the VARETIT project is to develop recycling solutions that will enable an increased use of titanium in different industrial technologies, such as Powder Bed Fusion, Cladding, Coating, MIM and traditional metal Industry.
VARETIT will reduce the costs of recycled titanium production by using low-cost powder manufacturing, and by matching the powder to the right technology and application. With a focus on Titanium, VARETIT will upscale and implement industrially driven innovations to demonstrate its economic viability and sustainability - from end-of-life products to certified composition.
Titanium has been chosen because Titanium alloys are used in a wide range of applications in different sectors due to the combination of high mechanical and corrosion resistance and low density. At the same time, by-products such as titanium chips obtained in machining have also been increasing at a fast rate and needs a valorisation.
The project is funded by Eureka - the world's biggest public network for international cooperation in R&D and innovation.

Why is this important?
The market opportunity for EU with environmental cost reductions is the main driver for these efforts. Titanium is expensive to buy and manufacture, and mainly due to these costs, other alloys have been replacing titanium in the general industry. However, there is a growing use of Titanium from new sectors, and as emerging technologies such as 3D printing and coating gain in market share, there is a potential for direct material reductions during production.
The increase in demand together with limited availability of raw material resources calls for urban and industry farming for secondary raw materials. Here, VARETIT will pave the way to demonstrate that Europe could be more environmental responsible and still be highly competitive.
Background:
Production of lightweight materials is becoming increasingly important in order to reduce CO2-emissions in e.g. transportation, but also to push electric transportation on the market.
Emerging technologies such as Additive Manufacturing and Coatings makes it possible to unleash new functionalities and designs for SMEs - also for more expensive materials such as titanium. Titanium alloys have excellent properties, however titanium components are very expensive due to the high levels of processing required, such as vacuum melting, multi-stage forging, and machining. These costs are also important for the environment due to the number of steps requiring a lot of energy.
As a result, forged titanium alloy components are largely exclusive to the aerospace industry, where a high strength-to-weight ratio, corrosion resistance, and excellent fatigue resistance are essential. However, most of the parts are extremely complex and create many kilos of scrap directly from manufacturing.
Many titanium alloy components are machined from forgings. These forgings have been produced from titanium ore using a multitude of costly extraction; electron beam or vacuum melting, forging and stages. During the final stages of component manufacturing, the majority of the forging is machined away to shavings.
In some cases, up to 95% of an expensive titanium alloy forging is machined away and disposed of as a low-value waste product. The projected increase in production of titanium alloy components, along with the high quantities of waste generated by current manufacturing processes, means that there is likely to be an ever-increasing source of titanium scrap and shavings. In fact, titanium scrap is estimated to increase to approximately 100,000 tons per year within the next 10 years – all of which are secondary raw material resources that are unexploited by the European industry.
BUT: Loose titanium alloy shavings - when appropriately cleaned, sized, and graded - are potentially of higher quality than most commercially available titanium alloy powders.
This is because these shavings originally derive from billet material that has been through multiple melting and forging stages. In Europe, there is currently a large stockpile of titanium scrap derived from homogeneous, high-quality products in a range of alloys.
As such, there is a significant opportunity to utilize titanium alloy shavings for metallurgy processes that would conventionally use titanium powders, but at a significantly lower cost due to a more specific approach based on the right quality for the right application.
The VARETIT project will demonstrate an increase in volume of primary and secondary raw materials for a circular economy by 20-80% - depending on the sector. The global perspective of reutilising raw materials in AM technology and coatings, along with using environmentally friendly materials based on recycled ones, is a significant reduction of the environmental impact.
Partners:
Danish Technological Institute, Euler3D, Bühler-Meincke, Ionics, CRM Group, Revatech, Granutools
Project period:
June 1st 2021 - May 31st 2023