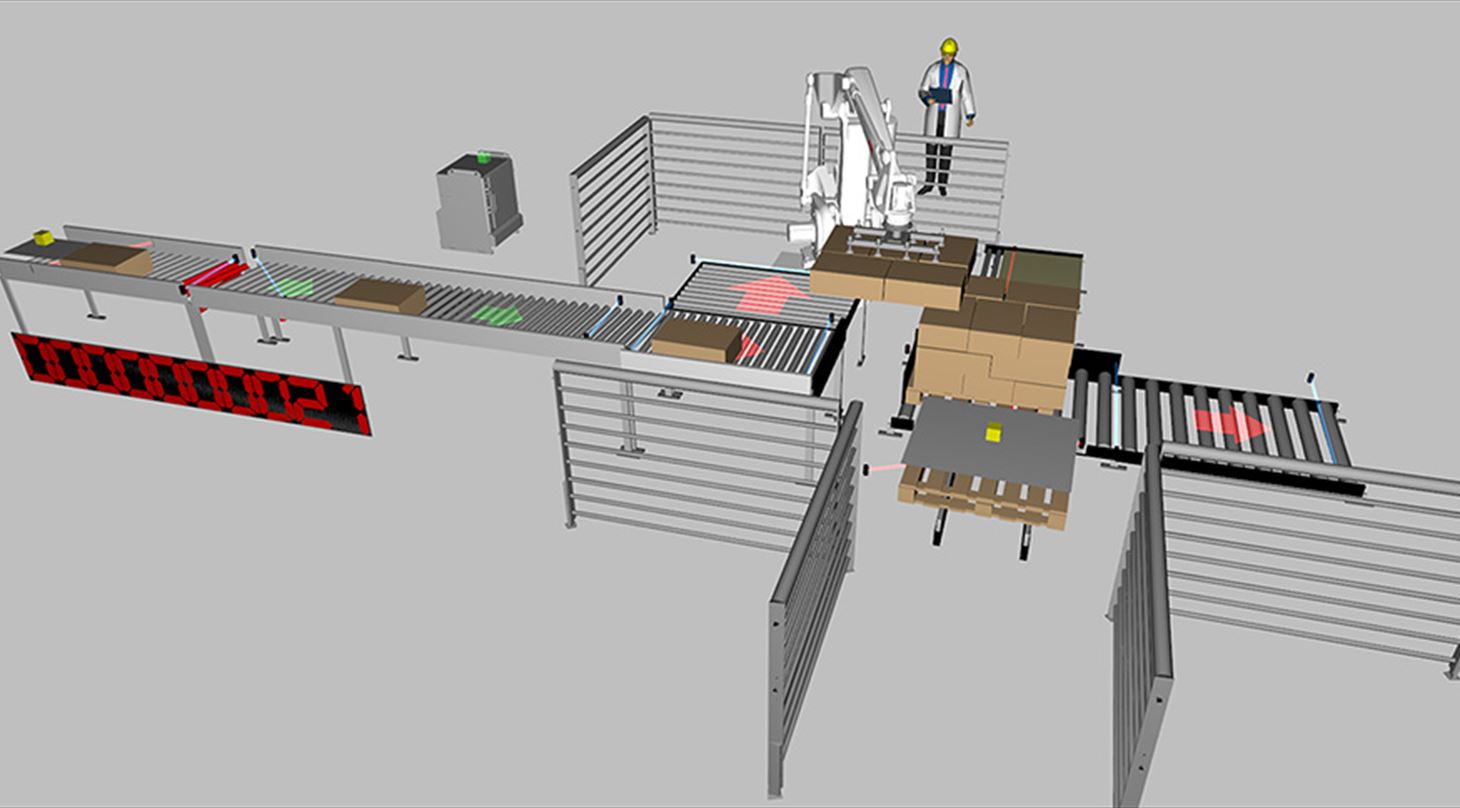 Virtual Production
Virtual production is a computer-calculated simulation of all the elements and processes of a production line. With virtual production at the Danish Technological Institute you can easily simulate small and large adjustments in the production. This allows you to assess the consequences of a simulated change before you make the change in the actual process line.

Top reasons for choosing virtual production
Virtual production gives you the opportunity to simulate a new production line in a much easier and inexpensive way than with an actual set-up. Virtual production locates flaws and deficiencies and you can see the consequences of the change the instant you make them in the simulation. In most cases, the simulation can be directly converted to emulation – this means that the changes you tested in the simulation can be directly transferred to the actual units in the production.

The advantages of Virtual Production
You will save time and money when applying virtual production. One example is 15 per cent time in the construction phase, 60 per cent time in commissioning and a 10 per cent spending cut in the total project budget. At Robot Technology at the Danish Technological Institute, we can help you to a virtual simulation of your production.

How can the Danish Technological Institute help you?
Assisting you in developing, adjusting and running in automation solutions and robot components in mechanics, electronics and construction. We offer our flexible, mobile robot cells as pilot production and small-scale industrial production and we teach in the use of these.
A process line with virtual production can be simulated in only a couple of hours at short notice, and there are no limitations in size and complexity.