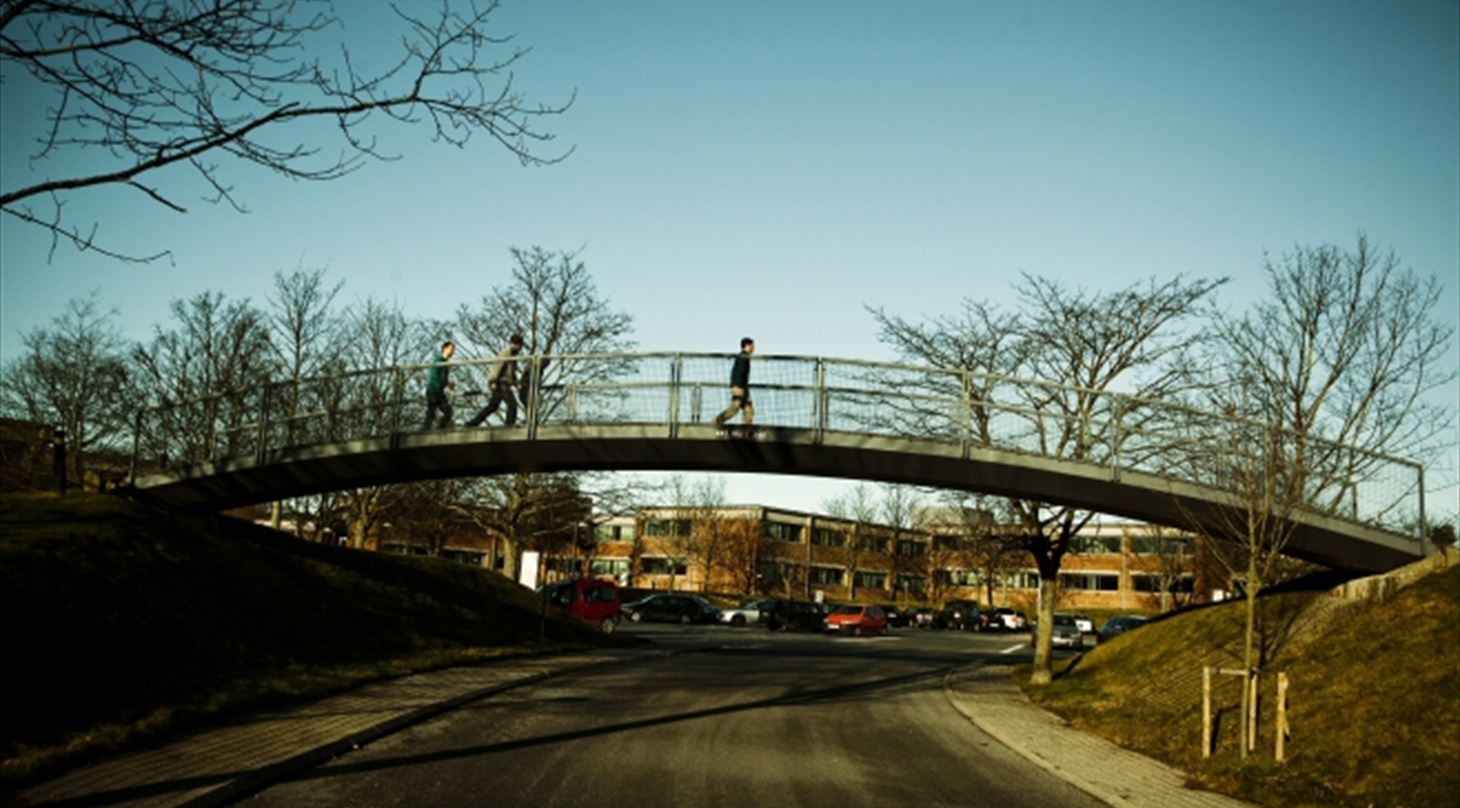 Who are we - Annual Report 2018
Please read Danish Technological Institute's Annual Report 2018.
We are the bridge builders between knowledge and production
Danish Technological Institute builds bridges between people and technology, driving the latter in the direction of sustainability.
We believe that technology can improve business and industry, society and peoples' lives. Since the Institute was founded in 1906, we have worked consistently to build bridges between research and businesses, between technology and people.
Our specialists make use of the latest know-how and world-class facilities. We create usable solutions within agroindustry, construction, energy, business, foods, climate, life science, materials and production.
Our mission is to strengthen Danish industrial enterprises in global competition, so that Denmark can maintain and develop industrial jobs. World-class equipment and facilities are key elements in our efforts to create a unique position within the Danish innovation system.
We are the biggest academic environment in Northern Europe within automation, and in constant dialogue with over 1,000 businesses per year, as a centre of development and dissemination for new robot and automation solutions for industry.
Our contribution to the future is to build test and development facilities through strong, solid financial resources, that go beyond the needs of any single business, but that can be the rallying point for new technology in Denmark.
An excellent example is when we built Denmark's unique centre for industrial 3D print in 2018. The market for 3D print is in exponential growth and represents potential revenues for Danish businesses in the billions within just a few years.
Strong, productive industrial development is no longer the only yardstick for progress in the global reality. DTI supports the UN's 17 Sustainable Development Goals and believes that we can help achieve them through knowledge and technological development in close partnership with industry, the Danish authorities and with internationally.
We possess a strong range of skills within the development of efficient, sustainable food production. We have considerable expertise within the entire process from farm to table. We will be expanding the Institute's agricultural and food activities in 2019 with the opening of a new campus in Aarhus, designed for the future.
Ever since the first Energy Crisis in the 1970s, the Institute has played a key role within energy and climate change. We have been one of the leaders within the development of transforming the Danish energy system – focusing on greater efficiency of energy use, and the roll-out of sustainable energy.
The building and construction industry consumes up to 50% of the world's resources, and is another area where the Institute is very strong. We got there by working on the introduction of the circular resource economy, and by helping to introduce completely new types of concrete, able to provide significant CO2 savings.
The challenges are there – and we are working on resolving them. The Institute's staff of over 1,000 highly-specialised personnel means we are ready to contribute to the continued sustainable development of Denmark.
Clas Nylandsted Andersen
Chairman of the Board of Trustees
Søren Stjernqvist
CEO