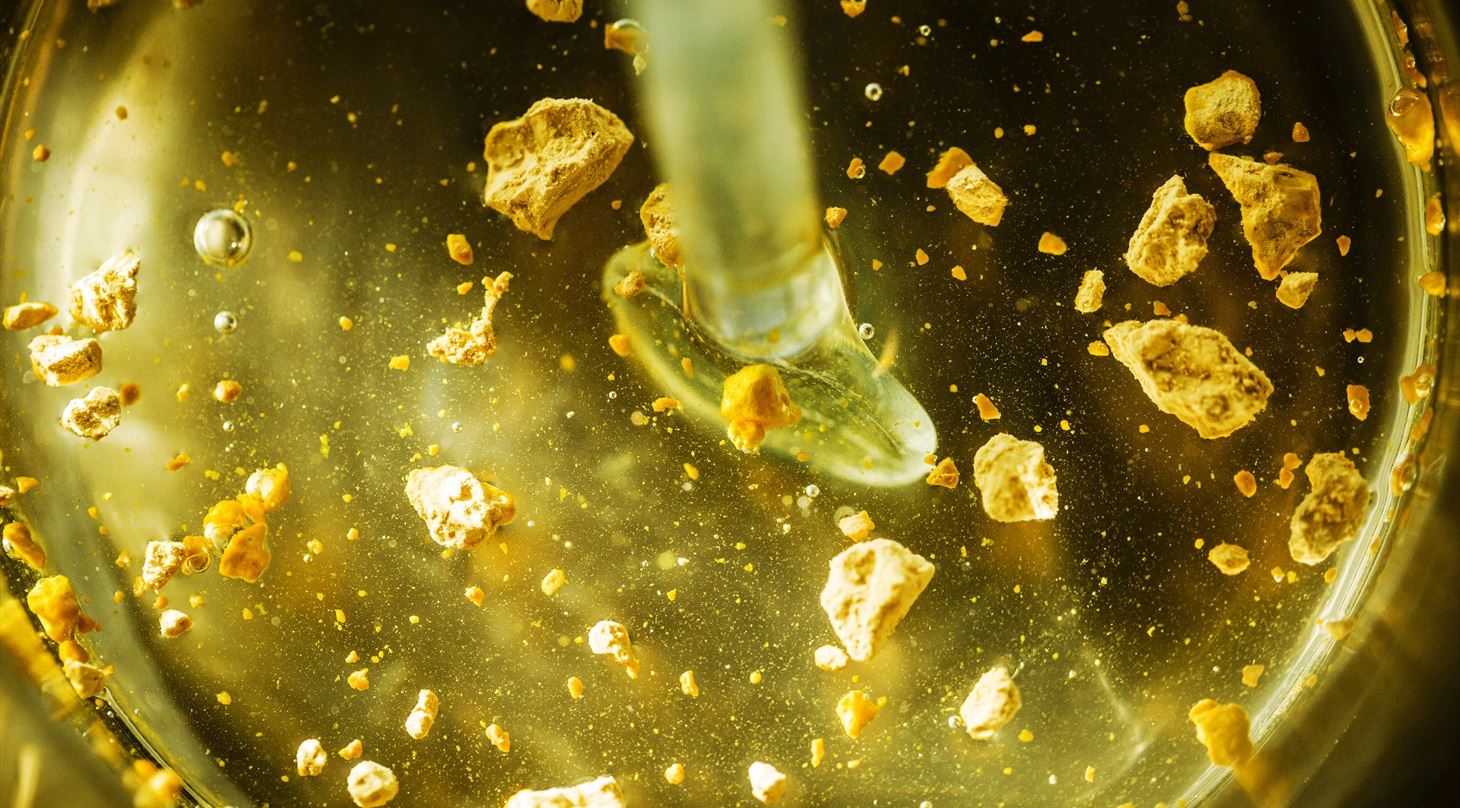 Who are we - Annual Review 2020
Please read our publication online - Annual Review 2020.
Management has the floor
DTI supplies high technology solutions derived from current market requirements to the benefit of individual enterprises. One example is the development of a conductive ink based on nano-copper. This solution makes it possible for Danish enterprises to integrate electronics into common products such as clothes, furniture and packaging, by printing electric circuits onto textiles, plastic film and paper.
That means they can rapidly develop prototypes on which sensors, processing and electronics provide new functionality to their products.
Design and production costs are reduced, and development lead times shortened, enhancing the competitive edge Danish enterprises have over their foreign competitors. Overall, this innovative solution will change logistics and business models.
DTI is in charge of a European collaboration centred on printed electronics to ensure that individual enterprises can gain access to the best skills throughout Europe.
A platform that supports a future manufacturing industry in Denmark.
We also run Northern Europe's biggest robotics environment in Odense, and work closely with the industry on the development and use of robot technology.
We house what is perhaps Denmark's biggest and oldest skills centre within building and construction, and an internationally-recognised centre for energy-efficient installations. We specialise within agroindustry, meat production, environmental technology, advanced materials and agile production. These are a few examples out of many, because our skills, equipment and domain expertise are very wide-ranging.
We deliver more than 40,000 advanced technological solutions a year in response to specific needs and problems for our more than 12,000 customers. We employ around 1,000 specialists, working in close consultation with 800 research and development partners to help enterprises of all sizes remain competitive and innovative.
A resilient Danish Technological Institute has ensured high-technology progress since 1906. Our purpose is to support individual enterprises, and the continued development, growth and wealth of society as a whole.
We ensure tangible and measured progress towards a better world.
Juan Farré Jens Maaløe
President Chairman of the Board