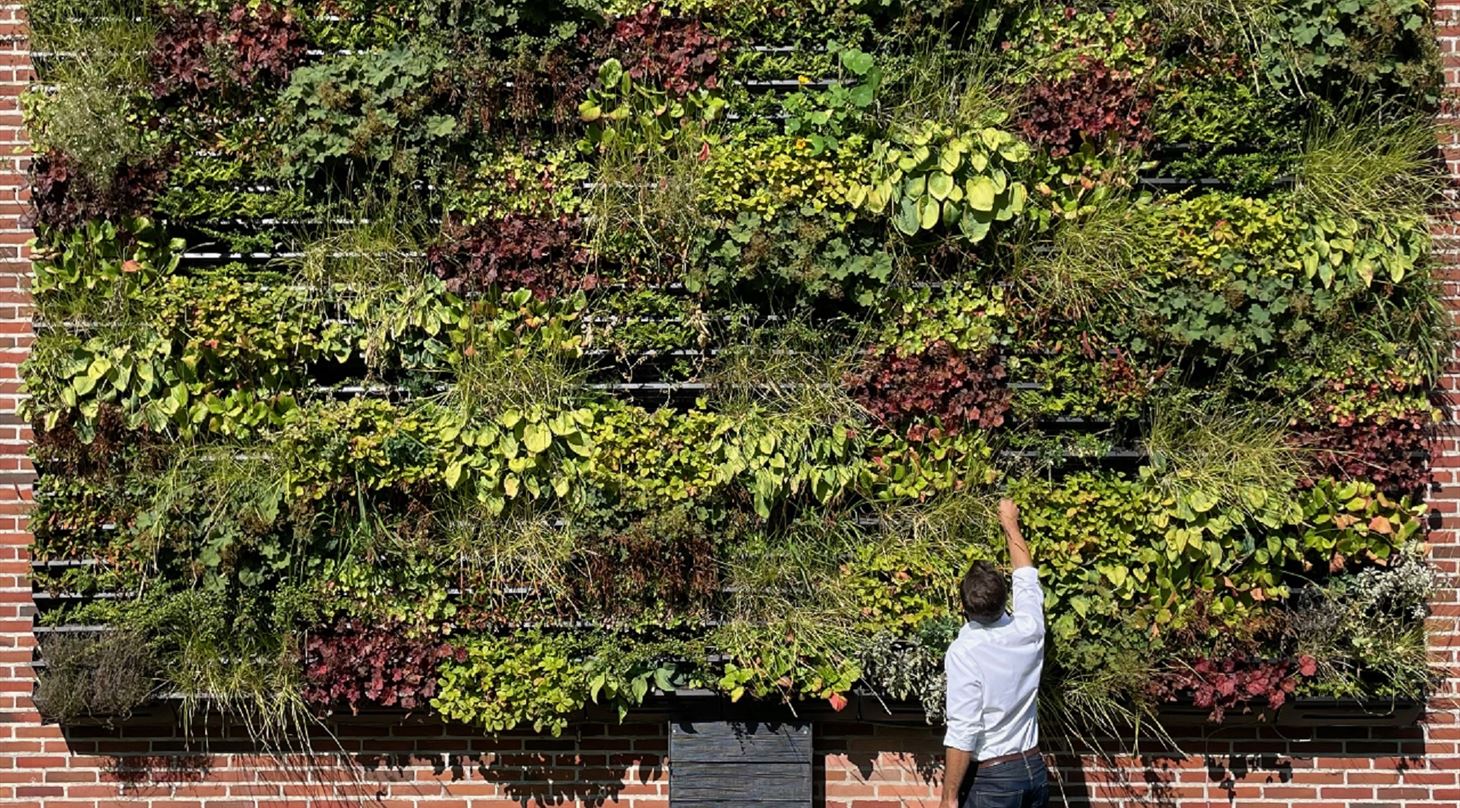 Who are we - Annual Review 2021
Please read our publication online - Annual Review 2021.
Introduction
Danish Technological Institute is among the strongest partners when it comes to developing and implementing high-tech solutions in Danish companies. We are a key partner in ensuring that the green transition takes place in companies in terms of energy, materials and foods. The green transition requires technological knowledge, test facilities that are ready for industrial use and partnerships in order to achieve its goals.
In 2021, Danish Technological Institute has been an active and central partner in shaping the Danish Government's green research strategy in the form of the four green research missions - "innomissions".
The Institute has applied for 11 projects in the autumn covering all four innomissions. We have also maintained our position as the spearhead in terms of bringing home knowledge and new technology in the old Horizon 2020 programme and its successor, Horizon Europe. The 19 activities under the Institute's performance contract for 2021-2024 are all key prerequisites for the development of market-relevant green technology services.
With this as its starting point, Danish Technological Institute has in 2021 been focused on strengthening the strategic initiative of making Danish Technological Institute more visible as one of Denmark's leading players when it comes to helping companies with the green transition. Currently, Danish society is faced with some difficult questions about energy vulnerability and the green transition. The political ambitions for alternative energy sources have received a renewed focus in both Denmark and the EU.
Energy efficiency has been placed near the top of the agenda in many Danish companies. Some companies can replace current gas boilers with either pure electric heating, an electric heat pump or biomass energy. For the more energy-intensive companies, the journey towards alternatives to gas is more difficult and it will require that we develop new technologies. Here, the Institute is a strong player, and we are both involved in EUDP projects and the Horizon Europe project where we develop and demonstrate industrial high-temperature pumps.
Energy is one of the three areas where the Institute has strengthened its position as an important business partner for the green transition of companies in 2021/22. The two other areas are materials and foods. In all three areas, we offer Danish companies a shortcut in the form of competences and equipment for developing and testing green technological solutions.
Danish Technological Institute's focal point is partnerships. We believe that innovation is brought about by combining the many professional specialisations and competences that we have and that this benefits companies. By being ambitious and making ourselves available in addressing important societal agendas, we can help more people do more. At the same time, we are also striving to attract the best employees and maintaining our very high ranking on the list of the best workplaces in Denmark.
Danish companies need a credible partner that can help them in their encounters with complex technological challenges. Danish Technological Institute's agenda is thus more current and relevant than ever before: Technology for a better society.
Juan Farré Jens Maaløe
President Chairman of the Board