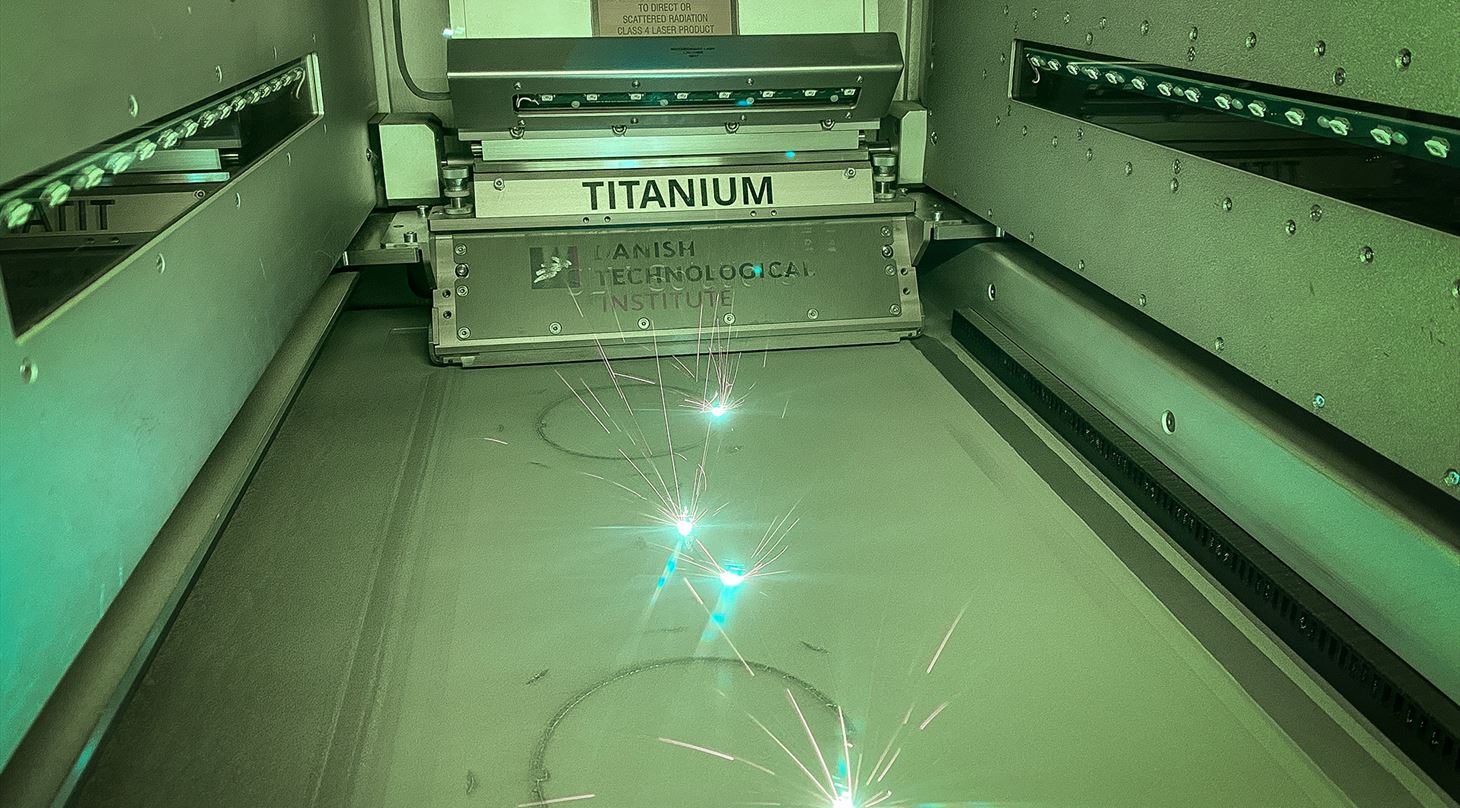 Do's and Don'ts for Industrial 3D printing
3D printing is a relatively new technology that has gone from the prototype stage to industrial series production in recent years. The technology offers many opportunities and gains, but there are also caveats and pitfalls that you should be aware of to avoid wasting time and money.
Below is a list of tips on what to do - and just as importantly NOT to do - when considering getting started with 3D printing as part of your business.
PLEASE DO
Get started! (Buy a cheap printer and name a pioneer)
It takes time to acquire new knowledge – and even longer to integrate that knowledge in the company. So, start with the small ambitions and low-hanging fruit. It is important to have a good experience with the technology, and it is often easier to start small and work your way up. You cannot be sure that the timing is right, or that the technology is a perfect fit for your particular company in terms of implementing 3D printing in production. But start small and spend the time building trust and knowledge of the technology – that way you can get started quickly when the timing is right. Buy a cheap printer and appoint a 3D printing pioneer in the company who stays up to date with new technology and helps colleagues get started. Make the printer free to use - even for Star Wars characters and other show pieces - and see how employees will quickly start to come up with creative and inexpensive solutions.
​Understand your business with 3D printing
Success with 3D printing depends on how it is implemented. Which challenge does 3D printing solve in your company, and how is it value-creating? The values that 3D printing helps to create can be found all across the value chain - from accelerated product development, via auxiliary tools and production equipment, to components that are energy and economy saving in the actual use phase, and thus are a better business over the product life cycle. So, before you get started, you should be sure about where and how 3D printing can create value for your business. That way, you ensure a holistic assessment of the economy, and it will be easier to assess whether it is the right solution.
Invest in employees and know-how
3D printing is fundamentally different from traditional manufacturing processes. Technology and opportunities are evolving rapidly in these years, and you can quickly fall behind in terms of knowledge. Much of the value of 3D printing is harvested when employees know the opportunities offered by the technology – and incorporate these into the solutions they develop. Before making the expensive investments, you should therefore invest in the knowledge and know-how of the employees.
Design for 3D printing
In some cases, 3D printing can be a better technology for manufacturing existing components. In most cases, however, these components are designed for manufacturing with a different technology, so 3D printing will only offer a sparse gain, if any at all. Therefore, you should take advantage of the 3D printing possibilities and design compact lightweight constructions that save material as well as process time – and take advantage of the benefits offered by the technology's geometric freedom. Utilize the fact that many components can be assembled in one part, so you avoid joints and gaskets - or use the option of making items with vibration damping or with complex internal geometries.
Enter a strategic partnership
When you are ready to make 3D printing a part of your business, consider whether it is the best solution to buy your own printer first. Some technologies are easier to install and operate, while others require both know-how and related equipment that your business may not already have. For example, do employees have the required safety training and experience to operate a new type of production machine? Make a service agreement with e.g. the printer supplier regarding training of the employees - or make a partnership with a service supplier to run the new production line for the first period until production is fully up and running. That way, you utilize the service provider's extensive knowledge in the field to quickly weed out the childhood diseases that you find at the start of a new production, new manufacturing technology, and new components.
PLEASE DON'T
DON'T get (too) excited about technology
Be careful not to get excited about technology. 3D printing in itself is not the answer to everything, and you need to make sure that you understand the limitations of the individual 3D printing technology. This applies to geometry, materials, speed, price, production speed, surface finish, associated equipment, safety measures, etc.
DON'T buy an expensive machine
Be careful not to over-invest in an expensive machine. The cheap machines can be a good investment in acquiring knowledge and know-how in the company. The expensive production machines require that you have a demand allowing you to depreciate the machine, that the necessary associated equipment is installed, and that 3D printing is included in the company's business plan. Start with smaller machines that are easier to operate and ensure that the items which the machine will manufacture can and should actually be manufactured with 3D printing. This can be done e.g. by initially developing and purchasing the components from a service provider, and only taking production in-house when the production volume is large enough for it.
DON'T just compare 1:1 with traditional manufacturing
If you have to compare two types of production for the same item - whether it is 3D printing or something else - you should look at the total economy. Typically, it is only for complex components that 3D printing will be an advantage without other modifications. The component manufacturing may be organized in its own economic sandbox, but in reality, it does not stand alone. Does 3D printing help with a faster development or faster start-up of production since you don't have to wait for manufacture of tools – and what does this mean for time-to-market and the company's market position? What is the value of not having to manufacture components for storage, since new ones can easily be manufactured when needed? And what is the added value of the product or tool performing better? Such questions should be taken into consideration.
DON'T forget materials and post-processing
Remember to research what materials are available for use with the 3D printing technology you are considering. Thus, for filament printers, there is often a limited selection of plastic materials compared to injection moulding, and there are even special 3D printers that focus on this very problem. The same applies to hardening resins, plastic sintering, metal sintering, and laser welded metal items. Some technologies can use certain materials and not others, and for other technologies it is just the opposite. Therefore, make sure that technology and material selection match your solution. The same goes for the finish of the item. Many 3D-printed items are post-processed to achieve other material properties or smooth surfaces. If what you are looking for cannot be obtained directly from the printer, then it may be possible to achieve it with a finishing in the form of CNC machining, heat treatment, HIP-ing, electrochemical or abrasive polishing.
DON'T write off the technology
It is a real possibility that what you want to manufacture is simply ahead of technological development - whether in terms of materials, approvals, price, manufacturing speed, tolerances, or something else. Here, it is important to remember that the 3D printing technology is maturing rapidly right know – and what was far from being possible two years ago, is now implemented in production. Similarly, what is out of reach today may soon be a real possibility in an industrial context. The same goes for approvals and standards. These are largely related to already existing standards, and where they are not, there are several new ones on the way. If the technology or market is not ready for your business today, stay informed and be ready to jump on the train as soon as they are.