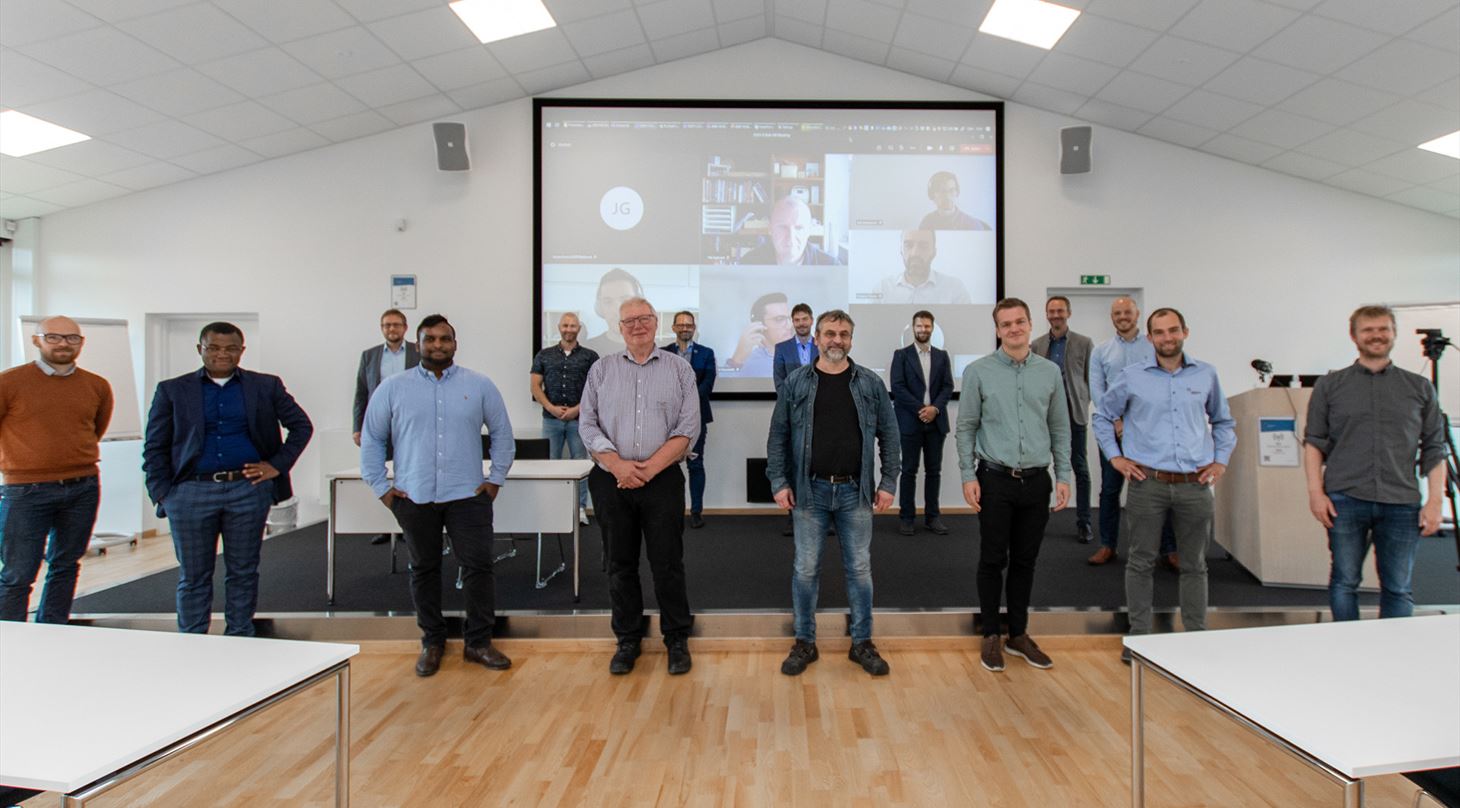 Easy-E - Project partners
Both knowledge and industry partners are participating in the Easy-E project. Together, they will not only ensure that the developed solution works as intended - but also that it is the one demanded by the industry.
KNOWLEDGE PARTNERS:
DTU - Technical University of Denmark:
DTU - Technical University of Denmark - has a mission to develop and utilize natural sciences and technical sciences for the benefit of society. DTU is Denmark's largest educational institution for engineering and works with education, research, innovation and government consulting. At DTU Mechanics, they have a deeply specialized knowledge of topology optimization - and in particular thermal topology optimization - and in the Easy-E project, they will develop the mathematical algorithm that will be made available to Danish industry in order to help solve energy problems with thermal topology optimization.
Danish Technological Institute:
The Danish Technological Institute - DTI - develops, applies and disseminates research and technology-based knowledge with the ambition of strengthening the Danish industry in the face of the technological and industrial challenges of the future. DTI is project managing Easy-E and acts as a link between DTU and the industry. With great expertise in the design of optimized items, the task is also to look at whether the topology-optimized solutions can actually be manufactured - and how.
Oqton Denmark:
Oqton is an international software developer that solves a number of manufacturing challenges using a production control system - FactoryOS - which is controlled by artificial intelligence (AI). Oqton will be responsible for the commercialization of the topology optimization tool that is developed in Easy E - the code, algorithm and learning from DTU will thus be incorporated into FactoryOS and made available to the industry.
INDUSTRIAL PARTNERS:
Danfoss Cooling:
Danfoss is a global manufacturer of cooling solutions and heat exchangers, and Danfoss Cooling delivers products and solutions for use in food retail, air conditioning, industrial cooling and commercial cooling. The product portfolio includes e.g. valves, sensors, electronics, pumps, heat exchangers and compressors. In the Easy-E project, the primary focus is cooling of battery packs for electric cars. Lithium ion batteries work best with a strict temperature control, and since electric cars are a market where great growth is expected in the coming years, it is important to be able to make highly efficient temperature and cooling units for these battery packs.
Asetek:
Asetek is an international manufacturer of water cooling for gaming computers and data centers, and they are constantly looking to optimize the products. One of the ways is by optimizing the topology of heat sinks and heat exchangers. A more efficient cooling of data centers will have a major energy impact, as approx. ca. 4% of Denmark's electricity consumption in 2020 goes to data centers - and those numbers are rising steadily. By making the cooling more efficient, the cooling water can have a higher flow temperature, allowing it to come out with such a high temperature that it can ideally be used for district heating. The Easy-E project will help achieve this efficiency.

In the video below, Asetek talk about their expectations for the project (in Danish).
Bühler Group:
Bühler Meincke develops and manufactures machines for cookie and biscuit production worldwide. The company is also part of the Bühler Group, which is headquartered in Switzerland and is a global producer of e.g. equipment for food processing. An important part of the product portfolio at Bühler Meincke produces are tunnel baking ovens, and through Easy-E they want to take the ovens' performance to the next level with the help of topology optimization. The goal is to reduce heat waste, so that an even larger part of the applied energy is used to bake the cakes.
Aarsleff:
Aarsleff is a large Danish construction group specializing in devising, planning and implementing large projects within infrastructure, climate adaptation, environment, energy and construction - from design to delivery. One of the areas that Aarsleff handles is road repairs, where they use a so-called LED light train to harden stocking liners. It is the cooling of these LED light trains that Aarsleff focuses on optimizing in the Easy-E project.
GRAM Equipment:
When ice cream made its entry into Denmark in 1930, GRAM Equipment (back then simply called GRAM) supplied the first automatic machine for making ice cream and ice lollies. Today, Gram Equipment is a global supplier of advanced equipment and production lines for industrial ice production. The goal of the Easy-E project is to reduce energy consumption - and thus CO2 emissions - for a number of the various production machines.

In the video below, Gram Equipment explains why the project - and thermal topology optimization - is interesting to them

The project is supported by EUDP - The Danish Energy Technology Development and Demonstration Program​