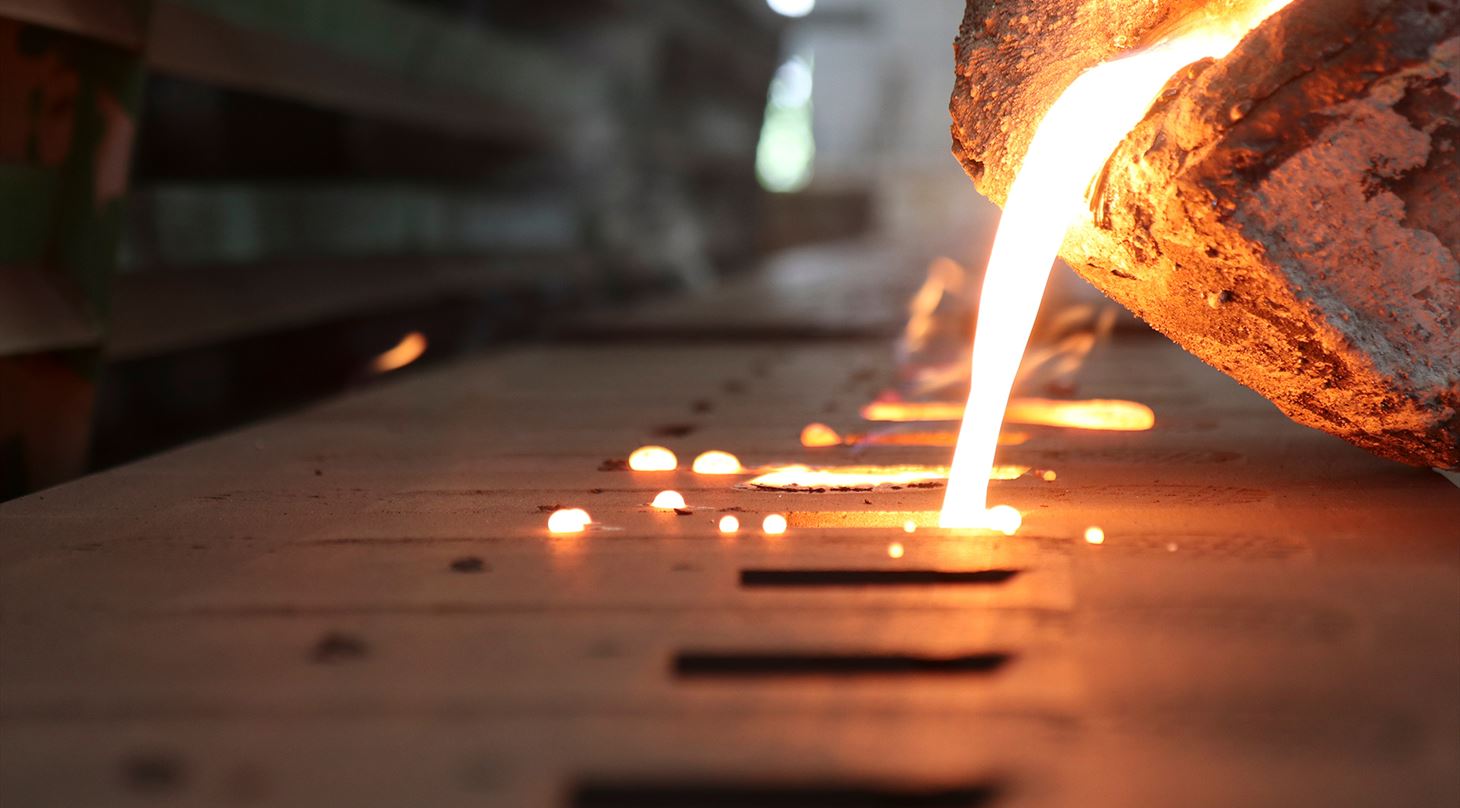 Metals – Consultancy and laboratories - Get help here
At the Danish Technological Institute, we have a large metal laboratory for testing and analysis, and we have some of the country's leading specialists in metallic materials - therefore we can help you ensure and document the quality of your products
Our specialists are ready to help with everything from quality challenges and breaks in mechanical parts and constructions to advice on material selection. We help both on-site and in our own laboratory – e.g. with investigations of deviating material properties, setting up quality systems and test protocols, or uncovering the cause of fractures. All this is to optimally secure your business against unforeseen expenses and risk of material failure.
We also carry out material testing - or mechanical testing - which covers a wide range of disciplines, from the traditional tensile testing of materials or assemblies, to more advanced testing methods such as fracture mechanics tests. These tests are carried out on all types of metallic materials, bolts and welds and can be carried out according to international/national standards or be customer specific.
Our expertise in metallic materials combined with the Danish Technological Institute's accredited laboratories and equipment within materials technology gives us a unique platform to investigate and put together the solutions you need - whether it is ongoing control and standard testing of a metallic material or advanced tailor-made examinations.
See what we offer in terms of metal analyses
Before samples are sent to the laboratory, it is recommended to seek guidance with us regarding
How is the sample extracted?
What dimensions and which quantities are needed?
What information should accompany the sample?
Are there any special circumstances that should be considered?
Accredited testing and analysis of metals
At the Danish Technological Institute, our Center for Industrial Material Technology is an ISO 17025 accredited test laboratory. We perform a wide range of both non-accredited and accredited metallic analyses and tests. Within metallurgy and material testing, we perform e.g. the following accredited tests:
DS/EN ISO 148 Metallic materials - Pendulum impact test according to Charpy
DS/EN ISO 1463 Metal and oxide coatings - Measurement of layer thickness
DS/EN ISO 5173 Destructive tests on welds in metallic materials – Bend tests
DS/EN ISO 6506 Metallic materials - Brinell hardness test
DS/EN ISO 6507 Metallic materials - Vickers hardness test
DS/EN ISO 6508 Metallic materials - Rockwell hardness test
DS/EN ISO 6509 Corrosion of metals and alloys – Determination of dezincification resistance of copper alloys with zinc
DS/EN ISO 6892 Metallic materials – Tensile testing
DS/EN 10080 Steel for the reinforcement of concrete – Weldable reinforcing steel
DS/EN 15079 Copper and copper alloys - Analysis by optical emission spectrometry with spark excitation (S-OES)
DS/EN ISO 15614 Specification and qualification of welding procedures for metallic materials - Welding procedure test (DT part)
DS/EN ISO 15630 Steel for the reinforcement and pre-tightening of concrete
DS/EN ISO 17639 Destructive tests on welds in metallic materials – Macroscopic and microscopic examination of welds
EN ISO 945 Microstructure of cast irons - Part 1: Graphite classification by visual analysis
ISO 6957 Copper alloys - Ammonia tests for stress corrosion resistance
DIN 50600 Testing of metallic materials; Metallographic micrographs; pictures scales and formats.
AS 2345 - Dezincification resistance of copper alloys
ASTM E415 Standard Test Method for Analysis of Carbon and Low-Alloy Steel by Spark Atomic Emission Spectrometry
ASTM E1086 Standard Test Method for Analysis of Austenitic Stainless Steel by Spark Atomic Emission Spectrometry
Registration of new areas for our accreditation or re-establishing previous areas can occur upon requests from costumers.
Equipment and range of measurement for metal analysis
At the Danish Technological Institute, our facilities for Metal- and Surface Technology include modern laboratories, a large and flexible test hall, and a workshop with CNC machining center for fast cutting of samples. Our facilities give us a unique base for offering a solution to your needs. Our laboratory includes e.g. the following technologies:
Scanning Electron Microscope (SEM) with up to 250,000 x magnification and chamber size of 420 mm (Ø) x 330 mm (h). Equipped with Energy Dispersive X-ray Detector (EDS) and Electron Backscatter Diffraction (EBSD)
Optical Emission Spectroscopy (OES) for elemental analysis of iron-, aluminium, copper-, and nickel-based alloys
Stereomicroscopes and Light Optical Microscopes (LOM)
Vickers hardness tester, HV0.3 – HV30
Brinell hardness tester, 30 - 650 HBW
Rockwell hardness tester, 20 - 70 HCR
Water bath with circulation, 0 - 120 °C
Salt mist test and climate chamber
Static tension- and compression test, tension: 1000 kN, compression: 5000 kN
Dynamic tension- and compression test, max. 500 kN (1000 kN at 8 Hz)
Bending test
Charpy-V tester, impact testing 300 J, temperatures down to -196 °C
Roughness tester, portable diamond stylus