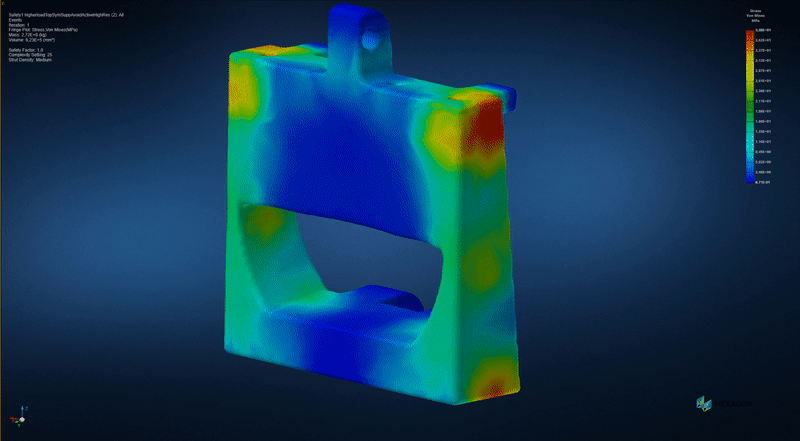 3D printing of lightweight brackets for Airflight's cargo drone
The Danish startup Airflight benefited from metal 3D printing in a design optimization course, where they succeeded in reducing the weight of a bracket for drone wings by as much as 67% - with the help of the Danish Technological Institute.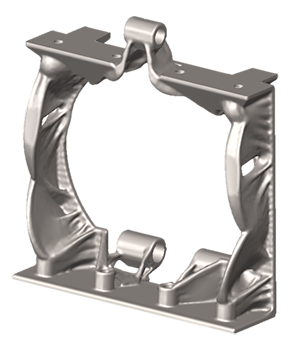 AirFlight is based in Brønderslev, where they build some of the world's largest multi-rotors, which are basically an overgrown drone, to transport components and tools in the wind turbine industry. The largest drone has 8 arms and can lift up to 200 kg.
3D printing = Design freedom
The company chose to participate in the 3D printing design optimization course, DfAM (Design for Additive Manufacturing), which was initiated by Danish AM-Hub. In collaboration with the Danish Technological Institute, they used the course to look at optimizing the brackets that hold the arms on the drone+. This was done by optimizing the design of the brackets so that they became lighter and were still able to withstand the loads - and at the same time they were 3D printed in titanium. This led to a weight reduction of 67% - or as much as 11 kg per drone.

In the project, we have achieved an 11 kg weight reduction and reduced the amount of material by 80 percent. The value for us is the extreme design flexibility where we can achieve greater strength-to-weight ratio, which is important in aviation as it means that we can fly for longer or with a heavier load

- Mikkel Kærsgaard Sørensen, Airflight
In the video below you can hear more about Airflight's optimization work - and see the drone in the air.
About the DfAM course
During 2022, Danish AM Hub, in collaboration with the partners Danish Technological Institute, PLM Group, Hexagon and Wikifactory, has taken 15 Danish SMEs through a new innovation course with the aim of strengthening the companies to benefit even more from the technological and business potential within 3D printing. The course is called Design for Additive Manufacturing (or DfAM) and focuses on rolling out 3D printing to small and medium-sized companies as well as providing concrete support and help to work with the technology through design. The specific aim of the DfAM course is to re-design the participants' products or components, thus enabling these to be produced e.g. with greater strength, less material waste, new and better functionality, and on-demand.