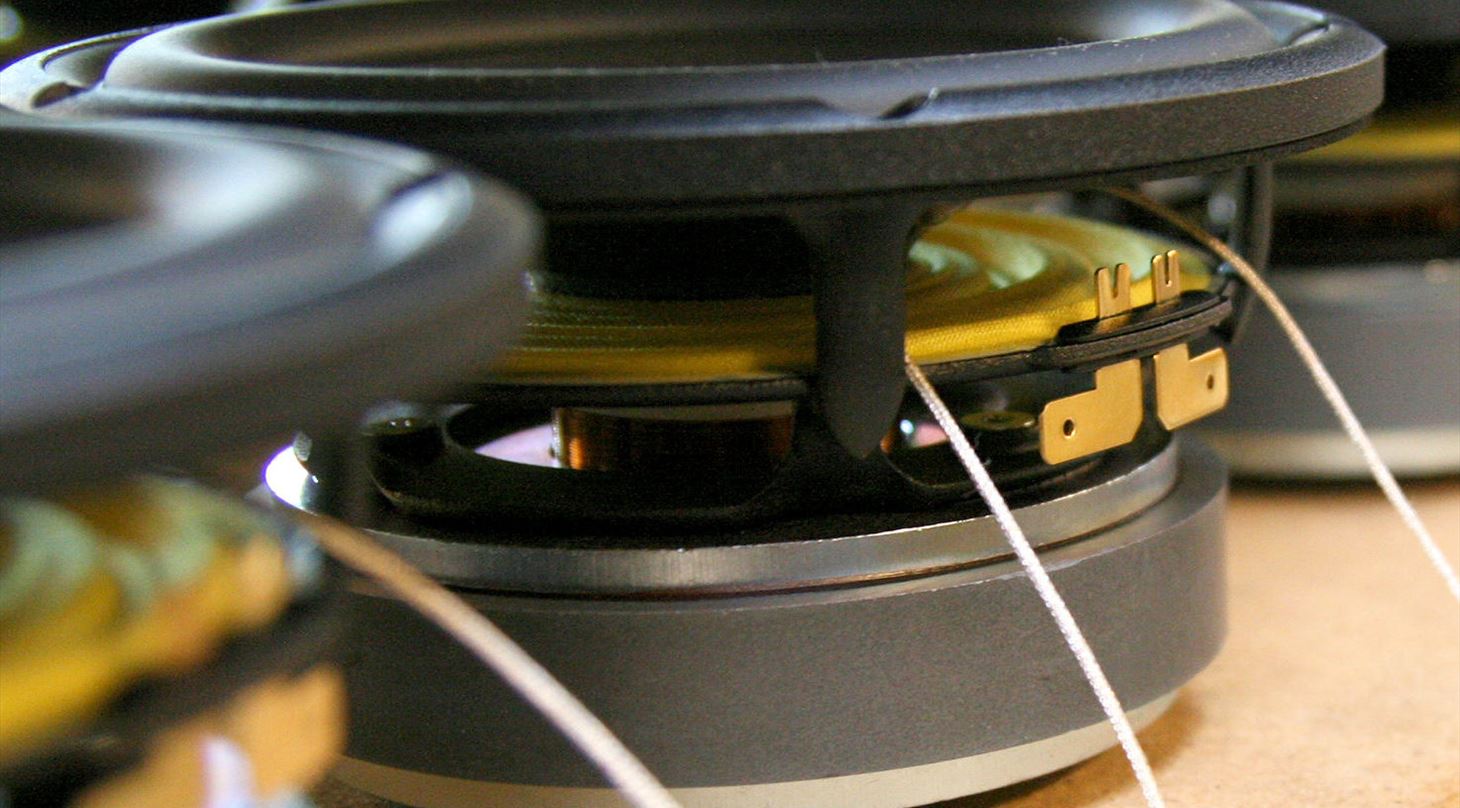 3D printing resonates well with Scan-Speak
During a 3D printing design optimization course, the company Scan-Speak had the opportunity to embark on the development of highly detailed prototypes – among other things, this gave rise to the use of new materials.
The company Scan-Speak develops hand-built high-end loudspeakers for self-builders and several large companies - both nationally and internationally. In order to learn more about the possibilities and potential of 3D printing for loudspeaker components, Scan-Speak chose to participate in the 3D printing design course Design for Additive Manufacturing (DfAM) initiated by the Danish AM Hub.
However, when it comes to the design possibilities of speaker units, there are certain limitations. The units work in closed systems because pressure and shock are essential for the right sound to come out of the speakers. Therefore, optimizing the weight, for example, was not the starting point for Scan-Speak. On the other hand, there was great interest in the possibility of 3D printing prototypes of high and accurate quality to ensure an efficient process aimed at optimizing and developing the entire production line.
An eye-opener to high-quality prototypes
Prior to the project, Scan-Speak already had knowledge of 3D printing, as they had previously invested in an older 3D printer. The problem, however, was that it did not always give a satisfactory result when it came to prototypes that required a higher degree of detail.
- In the DfAM course, we started by printing some test units that actually had a very high and precise quality, in contrast to the prototypes we have been able to print ourselves. This meant that we could see what it looked like as a finished product. When we received the printed prototype, we were really pleasantly surprised by both the quality and appearance, says Jacob Sand Nielsen, mechanical engineer at Scan-Speak.
Printing prototypes makes a lot of sense
With the positive result, Scan-Speak printed several prototypes, where the great potential of 3D printing technology was unmistakable:
- Among other things, we have had a specially designed skin (case, ed.) printed for a customer who needed some speakers. Here, we have had the opportunity to try printing in a soft plastic material, so that this skin turned out as it will in the end, and we also got to test printed components in aluminium. It is of great importance that we can test before we start additional tools - just as it has been a revelation that you can print in a soft material, says Jacob Sand Nielsen and adds:
That is why it has made very good sense to have prototypes printed before pressing the big button and getting started in a larger machine. That way, we can test everything with both finish and materials

- Jacob Sand Nielsen, Scan-Speak
"It's just a matter of diving in"
For Scan-Speak, participation in the DfAM course has meant unique sparring about future possibilities within 3D printing as well as renewed knowledge. For the same reason, the message at Scan-Speak is also clear if you as a company are considering participating in a future DfAM course.

It's just a matter of diving in! And if you don't have a 3D printer, it's an obvious opportunity to see what the technology can do. Instead of finding out with e.g. traditional manufacturing that a tool doesn't fit, and that something needs to be moved a millimetre. After all, you can't just recast something by a millimetre, and so you have to start all over again - and that's expensive. So if you haven't started yet, it's just a matter of trying it

- Jacob Sand Nielsen, Scan-Speak
Facts about the solution:
Material and technology: Nylon and Aluminium printed with Laser Powder Bed Fusion and TPU (flexible plastic) printed with Multi Jet Fusion
Tolerances: Approved
Surfaces: Approved
Delivery time: 10 working days
About the DfAM course
During 2022, Danish AM Hub, in collaboration with the partners Danish Technological Institute, PLM Group, Hexagon and Wikifactory, has taken 15 Danish SMEs through a new innovation course with the aim of strengthening the companies to benefit even more from the technological and business potential within 3D printing. The course is called Design for Additive Manufacturing (or DfAM) and focuses on rolling out 3D printing to small and medium-sized companies as well as providing concrete support and help to work with the technology through design. The specific aim of the DfAM course is to re-design the participants' products or components, thus enabling these to be produced e.g. with greater strength, less material waste, new and better functionality, and on-demand.