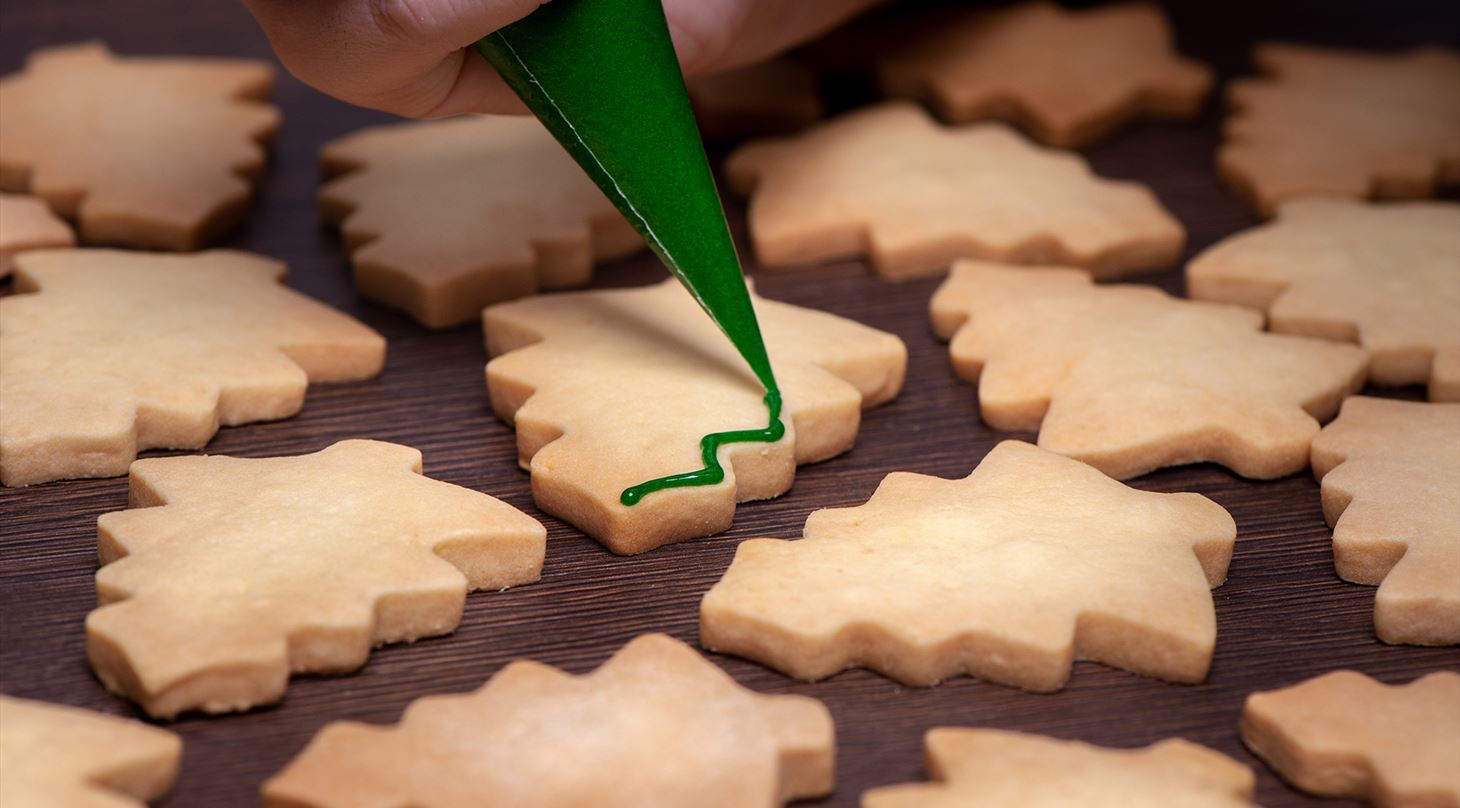 Bühler adds icing with 3D printed nozzles
Bühler Meincke develops and produces machines for cookie and biscuit production worldwide - and they use 3D printing for a number of components on their various machines.
Some of these components are nozzles which are used to put icing on different cookies, and which can mix different colours of icing and place them differently on the cakes. For example, it could be a Christmas tree, where one colour is green like the tree, another is yellow like the star, and one is red for the Christmas balls.
- Bühler Meincke has designed the nozzles specifically for 3D printing, and they have really taken advantage of the design freedom by creating some internal channels that have not been possible before, says Kristian Rand Henriksen, business manager at the Danish Technological Institute who 3D prints the nozzles for Bühler Meincke
The nozzles are made in a standard size and are extremely flexible, as you can make different designs of the inner channels, depending on which figure the icing is to make – e.g. a pumpkin or the aforementioned Christmas tree.
The nozzles are printed in nylon, which is approved for food contact, and subsequently they receive a so-called 3S surface treatment, so they are even easier to clean.
Benefits of 3D printing in this case
No joints or welds where bacteria can accumulate
Huge design freedom and flexibility - redesign can be done without large tool costs
Avoid large inventory - only the 3D files need to be in stock. The parts are produced as needed and with a short delivery time
Full traceability through production - and the material is approved for food contact
Much lower price than conventional manufacturing - which would also be next to impossible
All under one roof at the Danish Technological Institute - with advice on design and materials, 3D printing production, and final finishing and quality control.