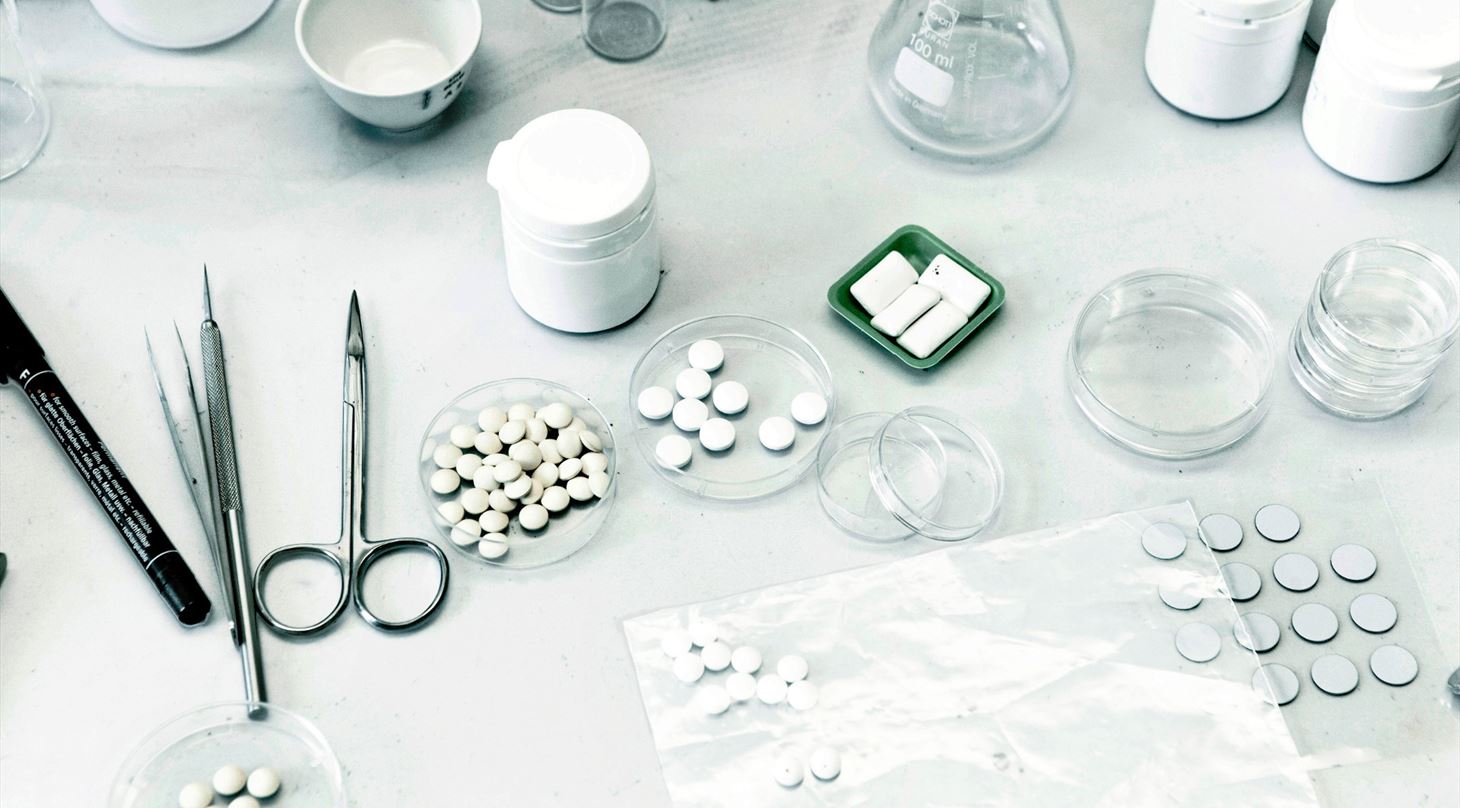 Contaminants in liquid samples and tablets
Occasionally all pharmaceutical productions experience contaminants in either raw material, on production equipment or in the final product. We can identify the contaminant quickly so your production can continue.

Occasionally all pharmaceutical productions experience contaminants in their production. In most cases the unknown material causes immediate production shutdown.

Avoid production shutdown
We know exactly how critical production shutdown is for you and your business. For that reason, we offer fast identification of contaminants. Usually you get the result on the same day so your production can continue as soon as possible.
Efficient and competent advising
At Center for Nano Production and Micro Analysis we have years of experience with analyzing production shutdown. We use a variety of techniques that precisely isolate and identify contaminants – of course without adding additional impurities.
We can isolate and identify amounts less than 1/10th of a hair's width.
Our equipment
We have a wide range of equipment at our disposition: scanning-electron microscopes (FIB/SEM, High resolution SEM and cryo-SEM), x-ray micro analysis (EDX), optical microscopes, microtome, GC-MS, TOF-SIMS, FT-IR, XRD, XPS, TGA, Mastersizer, Contact Angle Measurement and µCTscan.

How can we help you?
We can identify micro and nano structures
We can identify the distribution of e.g. nanoparticles
We can map if a material contains e.g. air pockets or foreign particles on outer surface
We can identify unknown material on a surface
Contact
Contact Team Manager Pia Wahlberg on +45 7220 3301 or pw@teknologisk.dk for more information about our services within identification of contaminants.