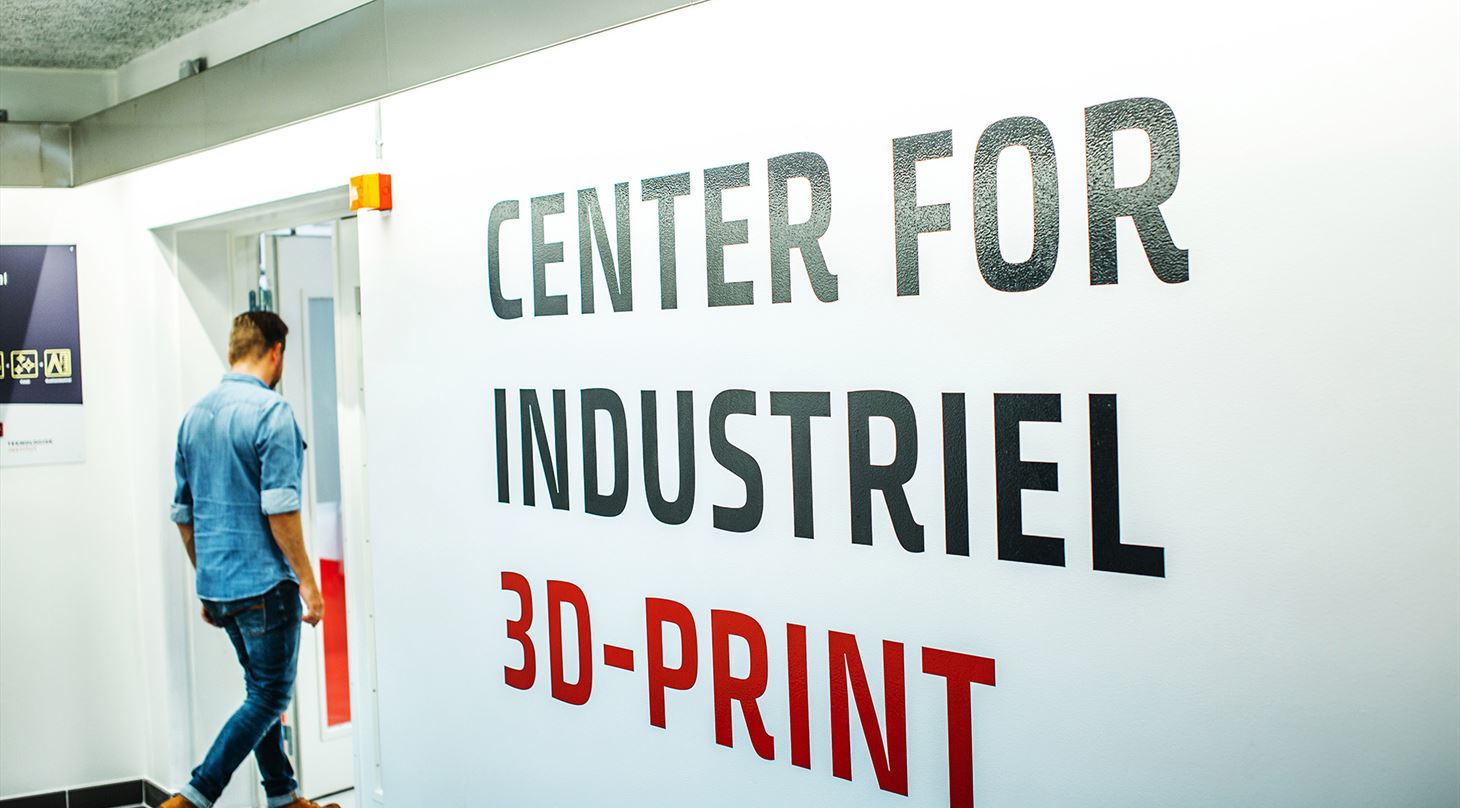 Danish Technological Institute offers first Danish online courses in 3D printing
The great demand for 3D printing for industrial purposes has increased the need for knowledge and learning about the technology. Danish Technological Institute has therefore made more than 30 years of experience with 3D printing digitally available in a number of online courses. This means that companies can learn about 3D printing anywhere - and anytime.
The future points to more digitalisation, and the need for knowledge is already noticeable in Danish industry today. Therefore, Danish Technological Institute has worked purposefully to develop a larger online 3D course catalogue about 3D printing.
- Our new online course material has just been finalized this year, and it is therefore completely up-to-date when it comes to the latest knowledge in 3D printing. We will of course make sure that the material is continuously updated so that it is always up to date, says Henning Henningsen, Senior Consultant at Danish Technological Institute.
Great flexibility
The online courses offer companies a thorough insight into 3D printing, including e.g. design rules, workflows and the connection between sustainability and 3D printing. In addition, Henning Henningsen emphasizes the great flexibility of accessing the material online - without compromising on the professional benefits.

You can see it whenever you want. This means that if you don't have time to complete a module, you can pause it and continue working - so accessibility is a great advantage

- Henning Henningsen, Danish Technological Institute
The access to the course material has been made scalable so that companies and individuals can choose the number of courses or licenses they need right now.
More than 30 years of experience
The material in the online courses reviews the various aspects of 3D printing - both academically and industrially. Here, you cover e.g. the actual printing process, safety, finishing and quality assurance, and you learn things that you cannot read about, but which usually come through many years of experience - and Danish Technological Institute has that experience.

We have taken our more than 30 years of experience in working with 3D printing for industrial use and applied it to the learning that is expressed in the courses

- Henning Henningsen, Danish Technological Institute
The courses are built with the same section structure and content elements, which makes it easier for companies to compare across technologies - based on their individual needs.
Companies will gain valuable insight
The course material consists of a free course at a basic level and nine paid courses. Seven of these courses go in depth with each of the leading 3D printing technologies. In addition, there are two interdisciplinary courses that deal with quality assurance and the economic aspects of industrial 3D printing, respectively. All courses are available in both English and Danish, which provides great flexibility.
- With the free basic course, companies can assess which 3D printing technology could be interesting for them to investigate further - it could be e.g. the powder-based technology Powder Bed Fusion, where you weld metal powder together with lasers - and subsequently, they can then dive into that technology, Henning Henningsen concludes.
Danish Technological Institute paves the way for 3D printing
At Danish Technological Institute, it is an objective to help Danish companies take advantage of the possibilities of industrial 3D printing. This is done partly by demonstrating the technology through Denmark's only complete production line for the development and printing of metal components, but also through a number of industrial cases, which show the potential of 3D printing in the industry.
In addition, Danish Technological Institute hosts company visits on a regular basis and disseminates knowledge about 3D printing through a number of physical courses - and now this knowledge is also available online.