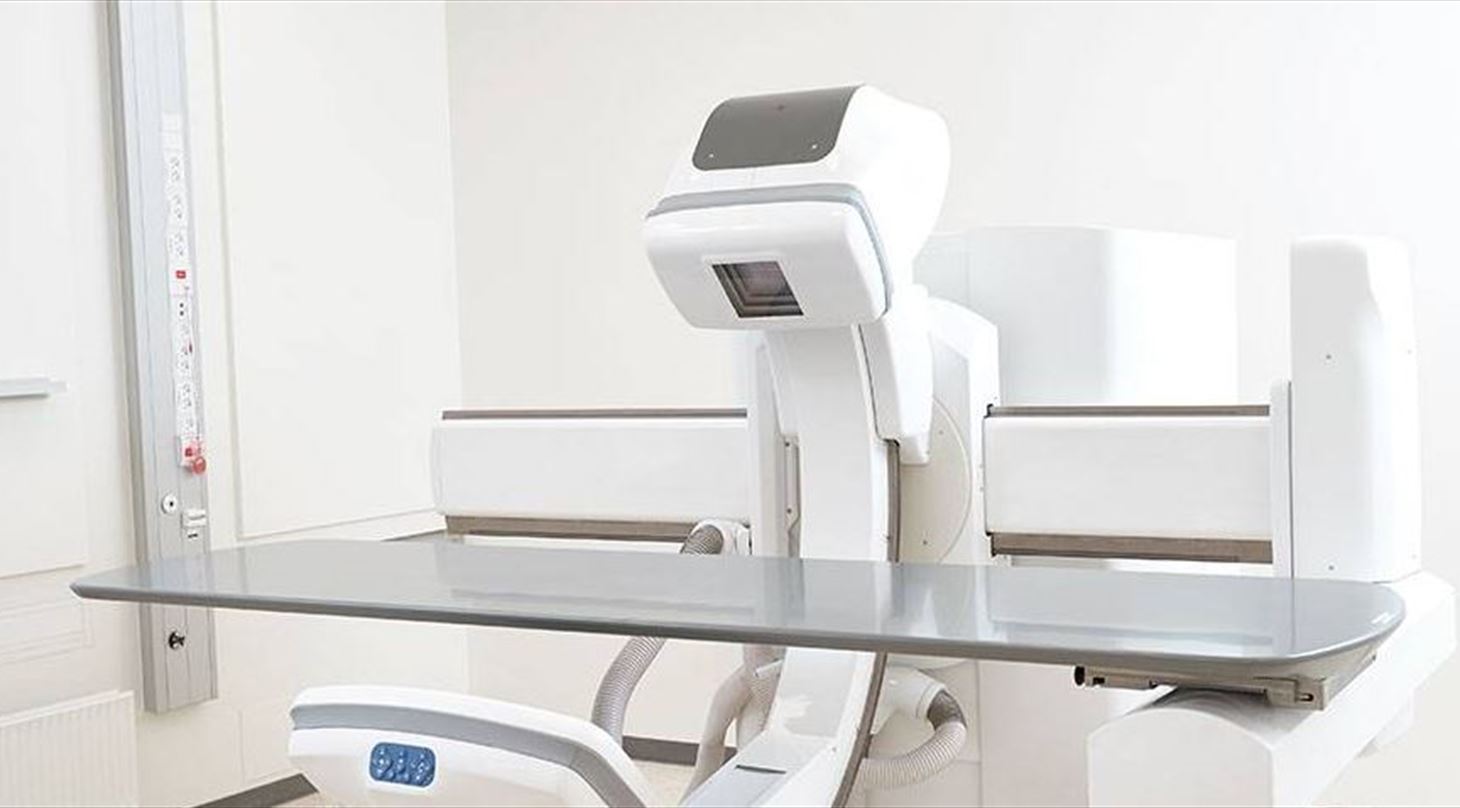 Medico manufacturer uses 3D printed nylon covers in their products
NRT X-RAY develops and manufactures medical X-ray equipment for hospitals. By producing 3D printed nylon covers for their equipment, they can quickly test new designs and create customized products for their customers.
The Danish Technological Institute provides 3D printing of large covers in nylon up to a size of 320x320x600 millimetres, or even larger. The individual covers, which require subsequent assembly after printing, are wet-painted and then sent to NRT X-RAY that use them for shielding electronics and other components of the X-ray equipment. The many different covers are produced based on the company's own designs, which the Danish Technological Institute help optimize for 3D printing. With the finish achieved by wet coating, it is impossible to see that the covers are 3D printed and not traditionally manufactured.
- NRT X-RAY sends their 3D designs to us, and we assess whether the design works for 3D printing. If not, we continuously adjust and talk to them about what is possible to print, says Kristian Rand Henriksen, consultant at the Danish Technological Institute.
For many years, NRT X-RAY has produced vacuum-shaped covers with subsequent machining, but with this technique the uniformity of the parts is not optimal. By using 3D printing for the production, NRT X-RAY can design and have covers printed that were not possible to make before.
- Our customers have specialized requirements and with production using 3D printing we can adapt our products to them. A vacuum mould takes a very long time to develop in order to achieve the right shape, while the development is much faster with 3D printing, says Jimmy Obel, Purchasing & Production Manager at NRT X-RAY.
The production of a single 3D-printed cover is more expensive than producing a vacuum-shaped cover, but for the NRT X-RAY it offers freedom in the development phase to make the perfect cover with many curves and rear edges that are not possible with vacuum-shaped covers.
- We will continue to use 3D printed covers in our production because we are able to develop them and optimize them continuously, without having to invest in a new, expensive form every time. That creates value for us, says Jimmy Obel.