Porosity in pharmaceutical products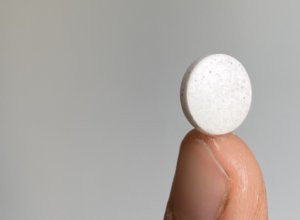 In this case study, the porosity of two over the counter (OTC) medicine tablets were investigated with micro-CT scanning, high-pressure mercury intrusion and gas adsorption techniques. The two OTC medicines, named OTC1 and OTC2, have the same purpose but OTC1 claims to have a faster effect.
Why investigating the porosity?
The porosity of a tablet is described from the pore size as well as the distribution of the pores, which together have a great influence on the quality of the tablet. Porosity measurements are used as an indicator of the tablet's durability, air and moisture penetration as well as the tablet's robustness. That is, both the crushing strength, but also the ability to withstand coating processes. The porosity can also evaluate whether liquids can penetrate the tablet and dissolve it. These are critical properties of the quality of a drug. In addition, a high surface area can improve solubility and dissolution, therefore a control parameter for proper dosing or bioavailability. The dissolution rate of a tablet may be proportional to the surface area.
Results
Micro-CT scanning reveals that the OTC1 includes another substance that has a higher porosity. High porosity materials dissolve faster and enables the active pharmaceutical ingredient to access the blood stream faster, reaching the desired therapeutic effect in a shorter period of time.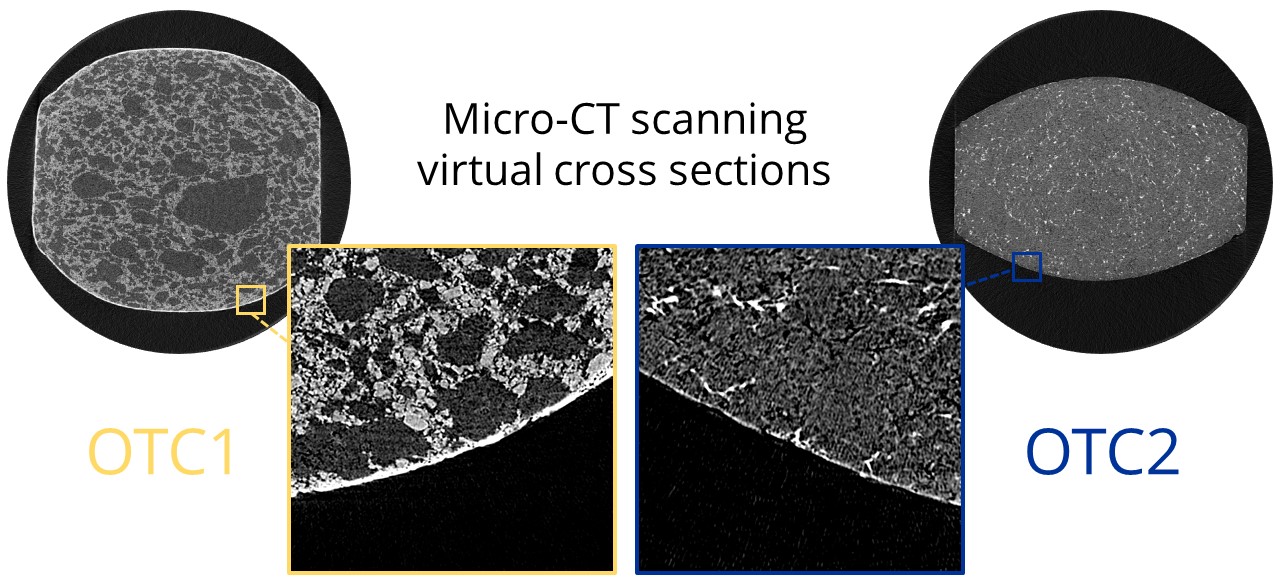 The porosity difference is confirmed with mercury intrusion and gas adsorption techniques from the micro- to the nanometer range. Mercury intrusion is a powerful and fast characterization technique to study the porosity of materials. At the Danish Technological Institute, we can help you examine your product's properties in terms of size, distribution of sizes, surface area and volume of pores. These are crucial properties determining the performance of your material for your specific application.