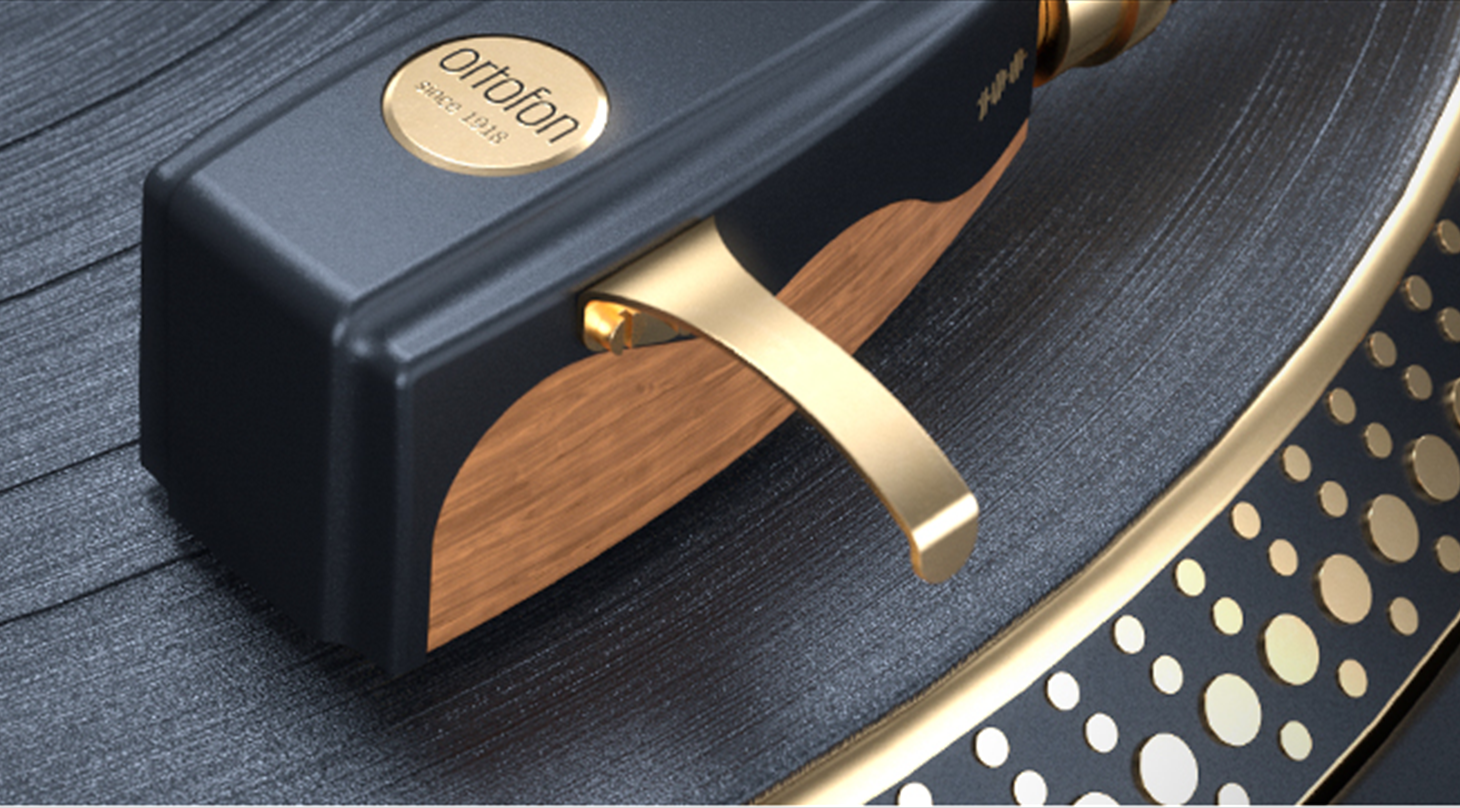 Production of phono cartridges with Additive Manufacturing
Since 2008, the world-leading manufacturer of phono cartridges, Ortofon A/S, has used 3D printing - also called Additive Manufacturing or just AM – first for pilot production and since for industrial production of the company's new cartridges.
Ortofon has worked with the Center for Industrial 3D printing at the Danish Technological Institute since 2008 on both pilot production and serial production of their new generations of phono cartridges.
Over the 10 years that have passed since then, the Danish Technological Institute has 3D-printed both subcomponents and entire cartridges for Ortofon, and this has resulted in a number of new generations of cartridges, including MC A90, SPU 90th, Xpression, MC Anna, MC Century, MC Windfeld, MC A95, Quintet and most recently the limited anniversary edition SPU Century.
Watch a video about Ortofon's development and the collaboration with the Danish Technological Institute.
From research to production
Ortofon has long been working on incorporating modern technologies into the production of their cartridges, and this work led to the collaboration with the Danish Technological Institute through the R&D project F-Mat, which was about developing new materials for component manufacturing. In particular, the project focused on increasing the anti-vibration properties of the materials, and in this connection, it became clear that Additive Manufacturing has great potential as it is possible to make hollow products, which at the same time have a low weight. As for the cartridges, the AM technology adds vibration dampening because the cover is designed with cavities, giving the cartridge a distinctive and noticeably clearer sound.
Let us help you with AM production
Since then, Additive Manufacturing has become a central part of Ortofon's production, utilizing the modern AM technologies where the product is manufactured in a metal 3D printer. Initially, AM was used for pilot production, but after the Danish Technological Institute has proven the value and stability of the technology on several products and different geometries, AM is now used for industrial serial production of Ortofon's cartridges. The Danish Technological Institute handles the AM production and today also provides the subsequent machining and polishing of the items as well as the final quality assurance.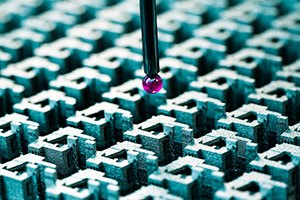 - Ortofon has been with us since we got the first metal printer at the Danish Technological Institute, and they are a really good example that it is not just the machines that allow us to manufacture the products faster and better. It is also an exercise in using and thinking about Additive Manufacturing in product development phase and constantly learning from experiences so that you continue to evolve. This has been fully understood by Ortofon, says Thor Bramsen, Business Manager at the Danish Technological Institute.
The technology enables the right sound
Ortofon was in fact one of the first companies in Denmark to use the AM technologies commercially, and today they use AM as a targeted and strategic tool in both development, pilot production and serial production of the company's new cartridges. One of these cartridges was MC Anna, which was launched in 2012, where the Danish Technological Institute helped optimize the process parameters so that the cartridge had the right acoustic properties.
- We have a great collaboration with the Center for Industrial 3D printing, who has helped us tremendously in optimizing our series of cartridges prior to production, says Leif Johannesen, Chief of Acoustics and Technology at Ortofon, and continues: In addition to fast and flexible development and pilot production phases, the AM production method has also contributed to obtaining the hard-to-get rigidity and damping of vibrations, both of which are extremely important for the sound quality. These properties cannot be achieved through conventional production methods.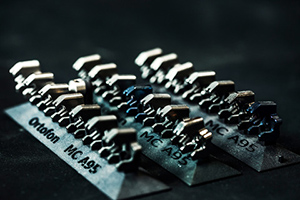 A space for creativity and freedom of design
Production with AM has resulted in much faster product development and quick access to the market for Ortofon:

- The Additive Manufacturing technology has given us a more space for creativity and freedom of design, because we are no longer limited by a particular geometric shape. We do not produce tools, which means that the production process is reduced to a few weeks where it used to be between 4 to 6 months. The time factor means that we can now try out our ideas, and it gives us an enormous amount of freedom, says Leif Johannsen.
Anniversary cartridge with 3D-printed cover
In 2018, Ortofon marked its 100th anniversary with a limited-edition series of cartridges named SPU Century, and the series also marked the 10th anniversary of Ortofon's work with Additive Manufacturing.
SPU Century is a modern relaunch of an original 1958 cartridge that is still being produced, and the Danish Technological Institute was responsible for 3D printing the aluminium cover for the cartridge.
- The cover is for SPU Century is printed on our SLM280 3D printer and is then polished and coated at the Danish Technological Institute. Subsequently, the cover is laser engraved, and it is a great example of what you can achieve quality-wise with 3D printing and with the subsequent processes, says Thor Bramsen.
See what we offer in terms of Additive Manufacturing
In addition to the 3D-printed aluminium cover, the SPU Century consists of a CNC machined lower part in hardwood that is impregnated with polymer to provide stability.