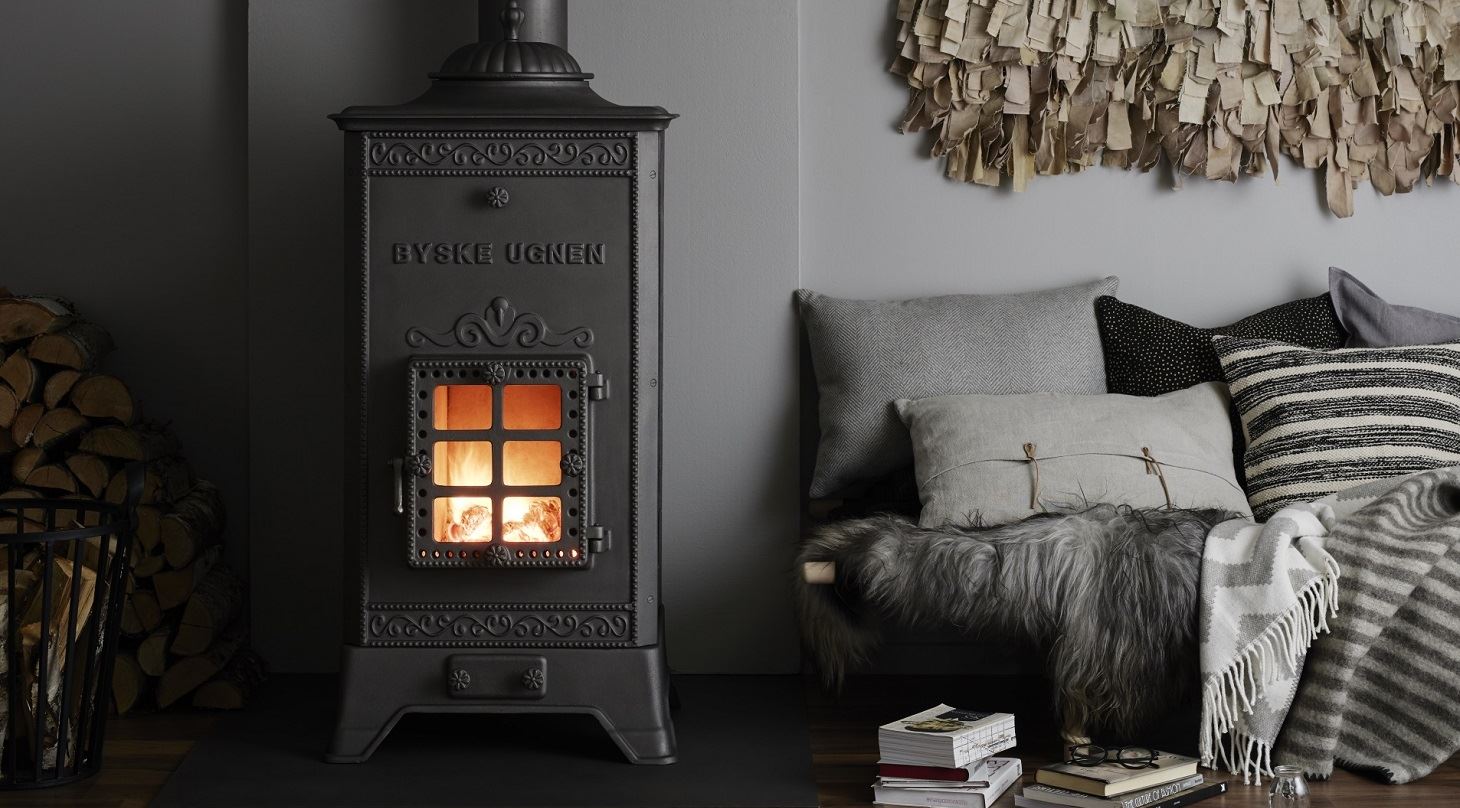 Swedish stove gets ready for Ecodesign
The Swedish wood-burning stove by Byskeugnen passes an Ecodesign test at Danish Technological Institute. Thus, a nostalgic look is no obstacle to having modern combustion inside.
Future Ecodesign requirements are approaching in 2022. Ecodesign is an extension to current European CE requirements. Wood stove manufacturers are preparing to meet the new requirements and get the necessary tests in place.
Byskeugnen in northern Sweden is no exception. At Byskeugnen they produce a nostalgic-looking stove with modern combustion. The stove has a large surface supplying heat for a long time. The stove was adjusted in terms of air supply – giving the stove more air from behind in order to meet the requirements regarding energy efficiency and emissions.
Tests for several markets were performed at DTI
Peter Lidman, who is the co-owner of Byskeugnen, went to Danish Technological Institute to get an Ecodesign test and several others during the same visit.
I needed a laboratory that could test for both Ecodesign, Norway and the UK. It is clearly an advantage that I was able to have all the tests performed at Danish Technological Institute.
Peter Lidman was present during part of the testing process in Denmark and is satisfied with this possibility.
The advantage being present during testing is that I gain more experience and knowledge about our wood burning stove.
Advice for customers
The knowledge that Peter Lidman received was related to instructions to his own customers and how they achieve the best combustion.
Although I know many things about setting the stove. Nevertheless, I became wiser on how to best guide my customers in, for example kindling and setting the valves.
Passing the test
The stove passed the test and thus proves that a nostalgic appearance can easily go hand in hand with modern internal combustion living up to Ecodesign.