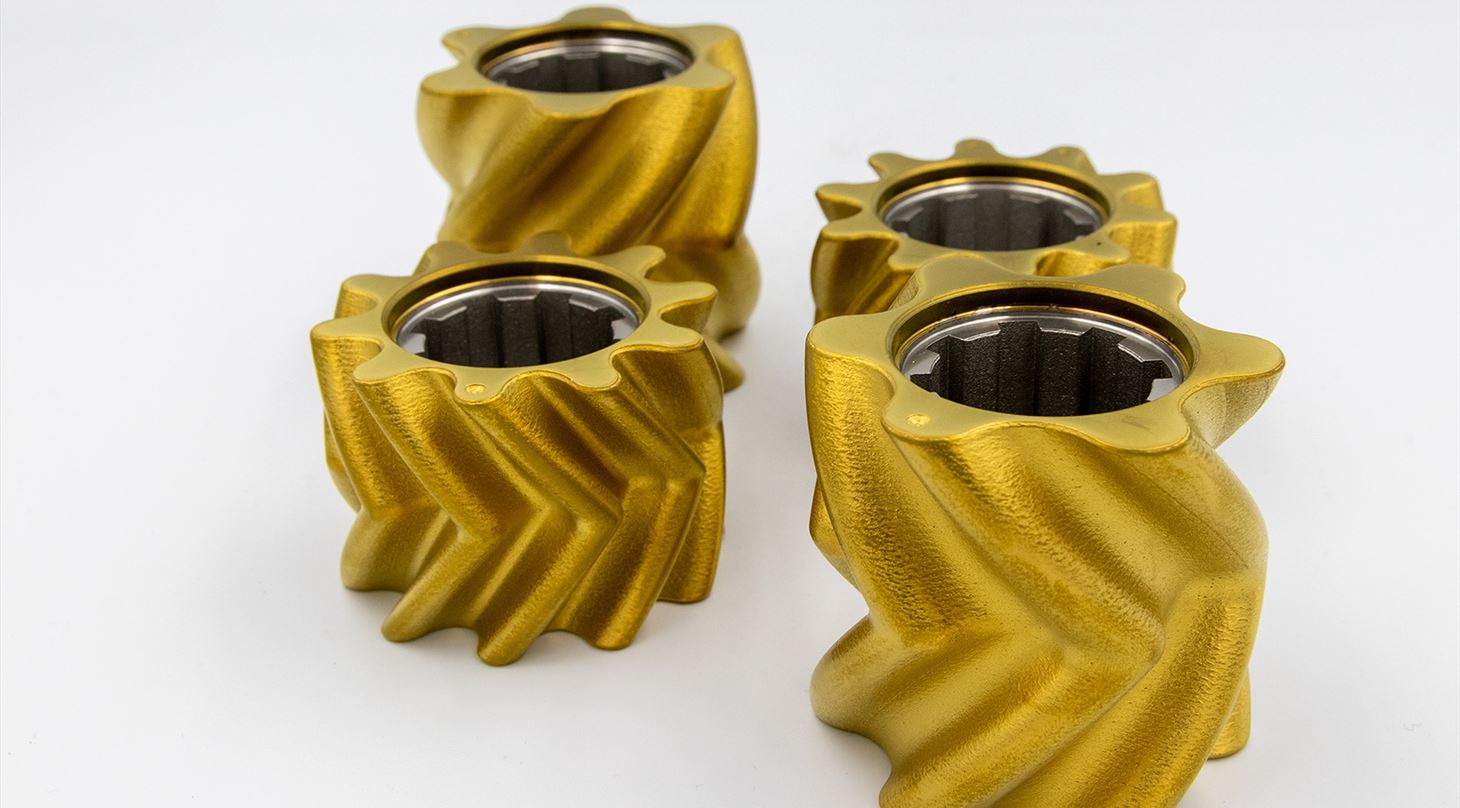 3D printing reduces weight and production time for Bühler's dough rotor
Bühler-Meincke produces machines and ovens for the manufacture of biscuits, cakes, and cookies. Together with the Danish Technological Institute, they have tested the possibilities of using 3D printing in titanium for some dough rotors in their production - this was done in a MADE Material Demonstration project. The results show that additive manufacturing technology can help the company reduce the weight and delivery time of the component - at the same cost as the original component.
- The component we have looked at in this project is a dough rotor, and we wanted to investigate whether we could manufacture them using 3D printing, says Jørgen Juul, Design Engineer at Bühler Meincke.
Dough rotors are used to transport the cookie dough to the nozzles that make the individual cookies. Bühler-Meincke's challenge with the rotors has been that they are heavy and expensive.
Therefore, they used a MADE Material Demonstrations project to investigate whether they could 3D print lighter and cheaper dough rotors for cookie production - and here they had help from the 3D printing specialists at the Danish Technological Institute.
The result show that the company can achieve a weight saving of 64-76 percent by hollowing out the material and 3D printing in titanium instead of stainless steel - at the same price as the original component in stainless steel.

With 3D printing, we can hollow out the material, so we not only save weight due to the material change but also due to the hollowing out. Furthermore, we get a shorter production time and thus a cheaper component

- Mads Østergaard, Danish Technological Institute
Learn more about the project in the video at the top of the article.
About MADE Material Demonstrations projects
With a MADE Demonstrations project, a small or medium-sized company can receive up to 100,000 DKK in support to solve a specific challenge in the company or test a new technology in production.
There are ongoing application deadlines for demonstration projects in both materials and production.
The article was originally published by MADE here