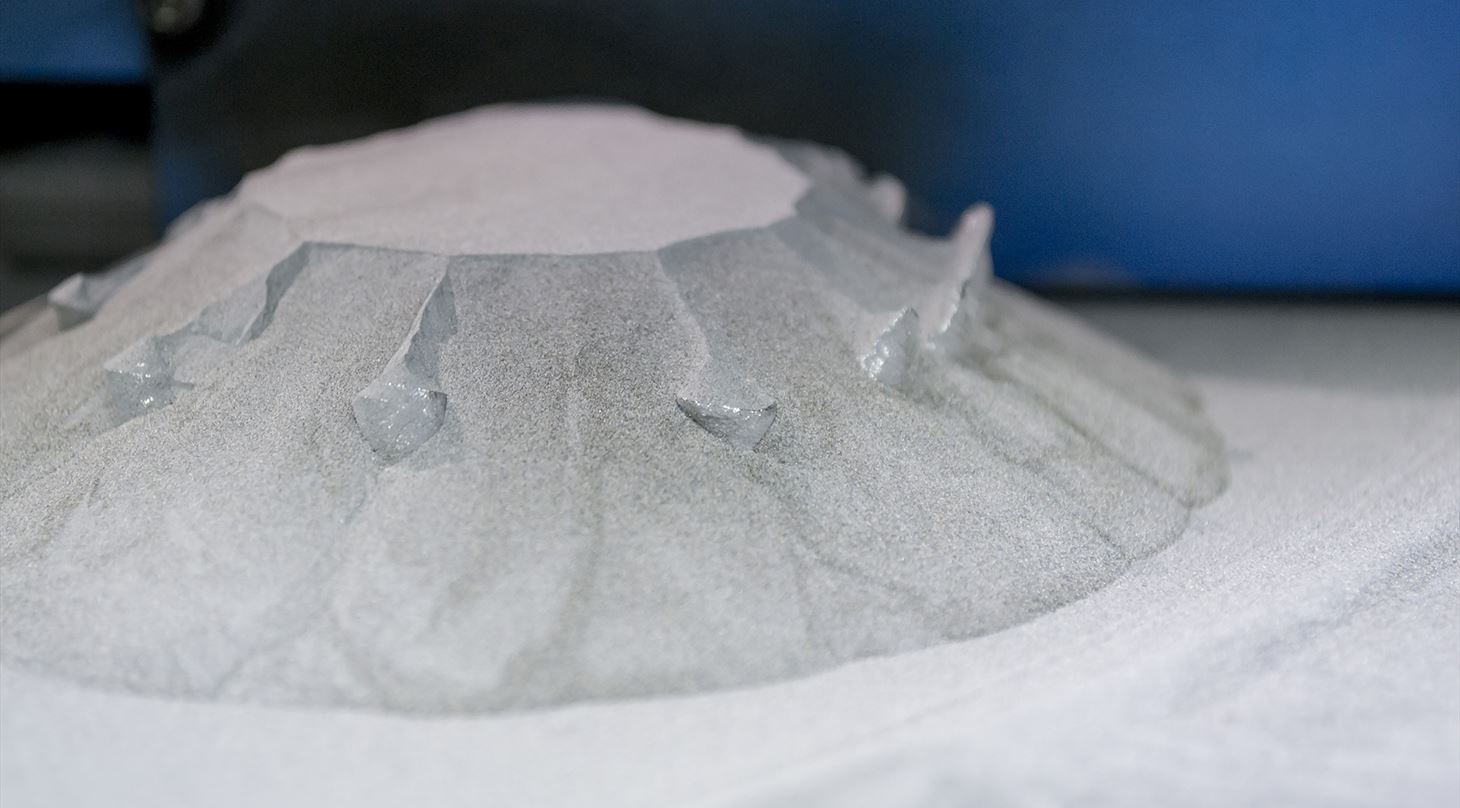 3D printing Material and Process Development - Get help from our specialists
Since the introduction of 3D printing in the late 80s, the number of 3D printing technologies has increased steadily - and with them the number of available materials.
Over time, more and more materials for 3D printing have become readily available. But as 3D printing as a production method becomes more and more widespread, there are constantly new demands for specially developed materials.
At Danish Technological Institute, we have more than 30 years of experience in working with 3D printed materials. In addition, we have a complete production line for industrial manufacturing with 3D printing as well as certified laboratories for material characterization within both polymers and metals. We are thus ready to help you, regardless of what material-related challenges you may have within 3D printing.
Material run-in or material development
Despite more than 30 years of history, 3D printing is still considered a relatively young technology compared to traditional manufacturing. Therefore, several of the materials that engineers typically use in everyday life are not yet off-the-shelf items in 3D printing.
If you have a desire to 3D print in a special material - or if you want to achieve special material properties after printing - we can help with both material run-in and material development.
Many materials may be available in a form suitable for 3D printing. But in order to print using these materials, it is necessary to develop suitable printer settings for the desired type of 3D printer. At Danish Technological Institute, we have extensive experience with such material run-in projects, and we are happy to help make your dream material printable.
Sometimes companies are faced with a desire for certain material properties - without access to a material that meets these properties. Here, it is necessary to take a further step back. For example, we have previously met a request from the food processing industry to be able to print in a material that is both metal and X-ray detectable as well as visually detectable.
Here, Danish Technological Institute executed a development project which resulted in the development of materials that meet all these requirements. Today, we can therefore offer 3D printing in two in-house developed materials - MDP and Blue DP - both of which are approved for food contact.