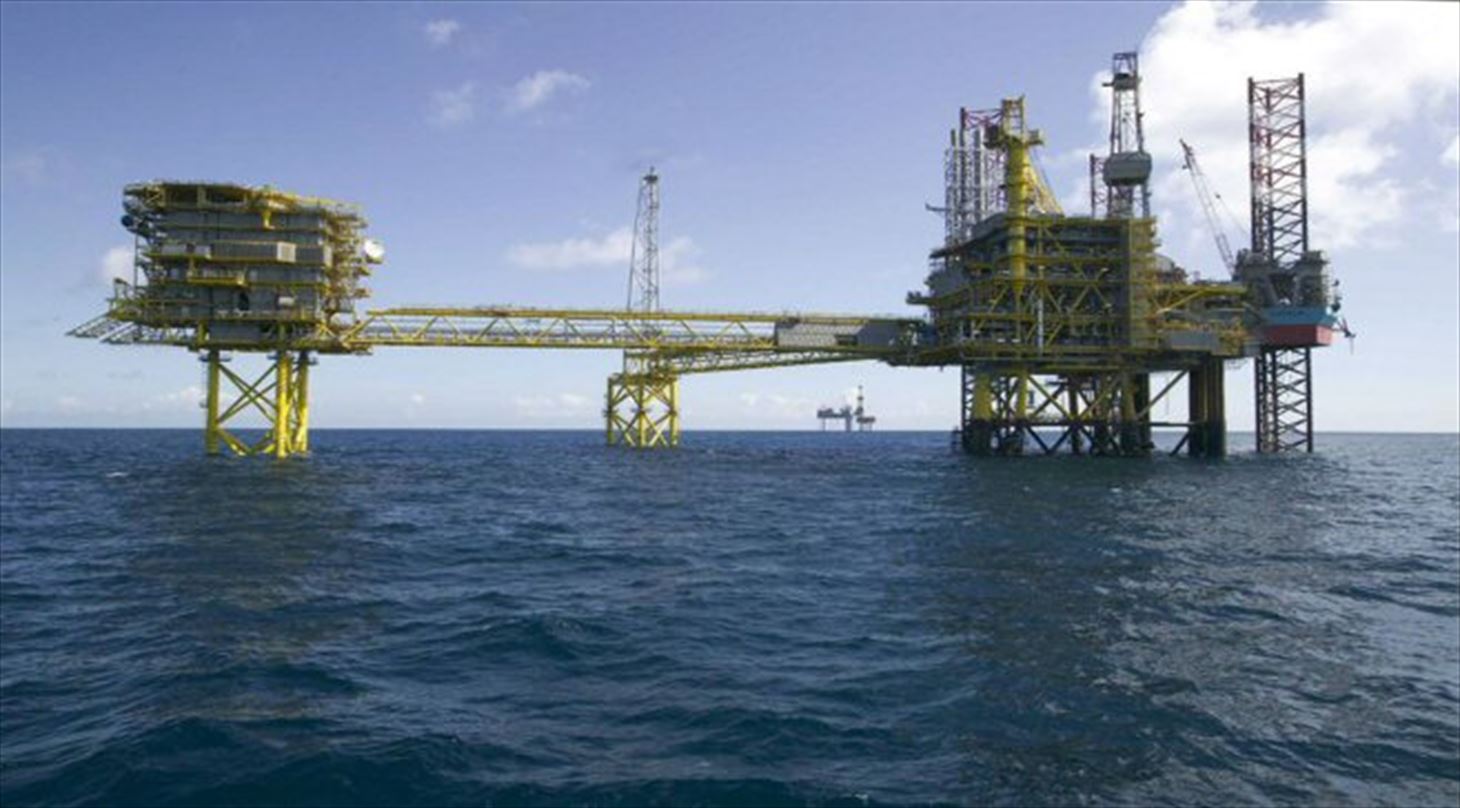 Antifouling Coatings - About
At DTI Oil & Gas, we perform surface coating of oil production equipment, in order to reduce the risk of fouling of e.g. plate heat exchangers, high speed centrifuges and hydrocyclone liners.
Our coating service reduces the fouling ratio from both organic and inorganic deposits significantly and provides oil producers huge cost savings due to reduced need for maintenance, improved performance of equipment and a better HSE profile.
Through a decade we have developed coatings with unique functionalities suitable for equipment used in harsh environments as the offshore oil & gas industry. A proven track record shows that our glass-ceramic coatings have excellent repellent proporties against oil, wax and limestone deposition on equipment surfaces.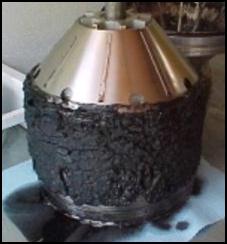 The picture at the right shows a high speed separator after a few months in operation. It is suffering from massive fouling. If the surface had been treated with our coating system the fouling would have been insignificant and very expensive refurbishment unnecessary.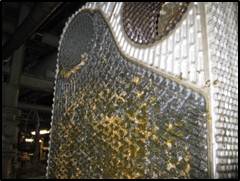 The picture above shows an open plate heat exchanger stack after half a year in operation. Fouling has caused increased pressure drop, reduced heat transfer and consequently increased the risk of hampering the overall oil production. When coated with the DTI repellent coating, it performed 100% without failure for more than 2 years!
Please contact us for more information about your possibilities within maintenance savings of your fleet of topside equipment.