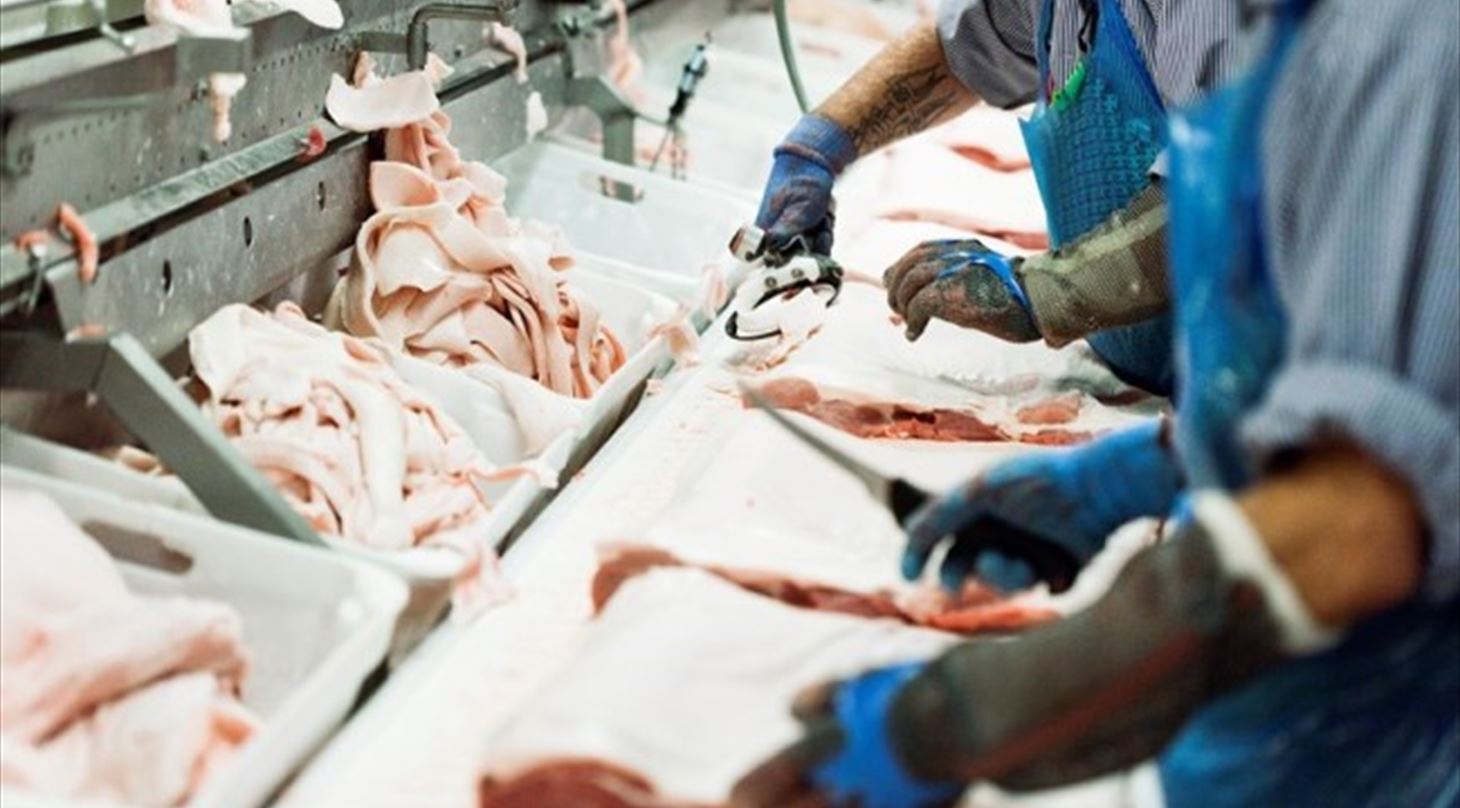 DMRI Yield & Productivity Boost
Yield & Productivity Boost based on a success fee is a suite within DMRI Pork Profit ®
DMRI has developed a full suite of services & software tools that will assist you in harvesting the hidden profit throughout the pork value chain.
Please read our publication DMRI Yield Manager & Yield Inspector
The value creation in the pork meat industry is determined by how the pig population and the sales match:
How to drive the pig supply towards the maximum profit according to the sales
How to maximise the profit through optimal carcass utilisation
How to maximise the profit through optimal slaughtering, cutting and deboning operations
How to find the sales product mix, which represents the most profitable combination
Yield and Productivity go hand in hand.
Our approach to yield & productivity improvements is an objective measuring approach based on success fee.
As much as up to 85% of a meat company's expenditures lie within their raw materials and staffing. Therefore, the biggest opportunity to increase profit is often found in these two areas – raw material utilisation and productivity.
Product leaflet
Case story
Case story: Frigolouro-Coren in Spain
Yield Improvement
DMRI has a positive reference list with more than 40 Yield Boost projects, which have resulted in an increased profit of 0.05 to 0.19 €/kg cut meat for our customers.
DMRI offers a new enhanced Yield Boost concept, which is based on real volumes and yields – an objective and fair settlement managed by our new suite of Yield Software Tools, providing a true transparency of the operational status. The tool will be included in our service.
Our newly developed Suite of Yield Software Tools comprises: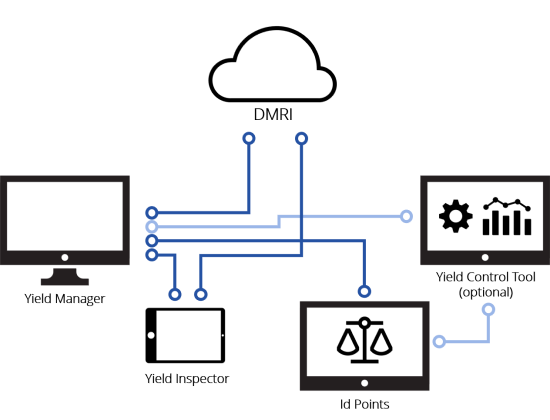 1. Yield Control Tool (optional)
Desktop version in connection with the MES level
Definition of the production recipes: products in and out, main and secondary products, and Standard Yields.
Objective current yield calculations based on real production (ID points) and comparison with the Standard.
​2. Yield Manager
Desktop version in connection with the Yield Control Tool
Definition of the Baseline, the Best Practice Yields, and the Economic Potential.
Objective current yield calculations based on real production (ID points) and comparison with the Baseline.
Definition of the Key Control Points (KCPs): products, specifications, baseline deviations, and frequencies of failure.
Management system based on KPIs: yield potential achievement, current improvement, and Success Fee calculations.
3. Yield Inspector
App for tablets in connection with the Yield Manager
Line measurements and pictures taken by the Key Control Supervisors.
Online supervision and feedback by the DMRI consultants.
This Suite is providing you with:
A comprehensive software tool that provides an overview regarding the project earnings in real time and generates KPI reports to find potentials to suboptimise.
App for tablets where measurements are taken in the production where the money is made.
Combination of objective and subjective online follow-up measurements ensuring that the goals are met.
Enhance your profit with a positive cash flow without any or with limited capital investment:
Based on your products.
Same infrastructure and process equipment.
Same staffing.
The methodology and work plan for the Yield Boost project is as follows: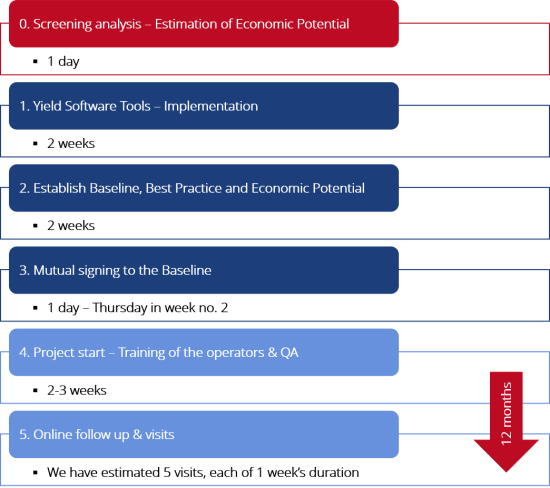 Productivity Improvement
We offer a consultancy service in which we assist you in implementing our Productivity Management Tool, which together with our training and coaching of operators and supervisors will increase the product throughput and reduce the cost per unit.

Potential for improving competitiveness
An important competitive parameter is a meat company's ability to utilise process equipment and operators 100%. According to DMRI's experience, the economic potential of improving competitiveness through productivity is 5-10% of the total costs/kg produced in many meat companies.
DMRI offers a consultancy service in which we boost the productivity by increasing the kg or units produced, while keeping the same number of staff and by improving the efficiency.
We call this service a Productivity Boost, based on a success fee.
The service focuses on two elements: operator productivity and process efficiency.
To monitor and control the improvements, DMRI has developed a simple yet impressive Productivity Management Tool (PMT), and we will train your key personnel in utilising it. The PMT will provide you with a comprehensive KPI dashboard, which will provide and ensure constant focus on the level of productivity.
The methodology and work plan for the Productivity Boost is as follows: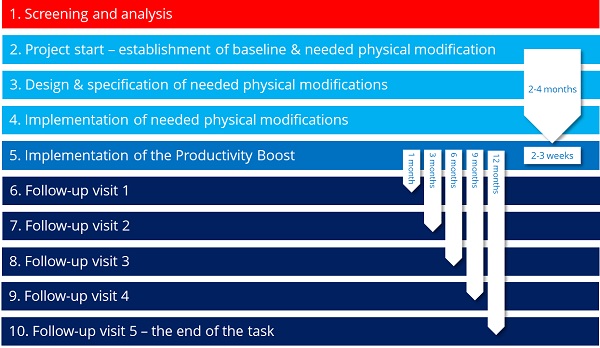 To ensure anchoring of the changes, focus and cultural, the task runs for 1 year + implementation of the needed physical modifications. Our approach will ensure the anchoring in your organisation with a sustained performance through the project time.
In general, we say that only minor investments will be needed, and we will not require the participating company to make investments in advanced technology.
We work in two areas:
| OPERATOR PRODUCTIVITY | PROCESS EFFICIENCY |
| --- | --- |
| Increased throughput | Increased Overall Equipment Effectiveness (OEE%) |
| Balancing and line staffing | Layout and logistics |
| Work instructions and standardisation | Process arrangements |
| Operator skills and training | IT and production planning |
| Implementation of KPI's and ongoing follow-up | Process conditions and maintenance |
We will assist you in boosting your market value by producing higher uniformity and quality standards of the products.
As a partner for the next 12 months, we will train, teach, and coach you in how to increase profit controlled and guided by DMRI Enhanced Yield Boost Service – a set of KCPs that are systematically monitored and registered throughout the project. The company's culture focus and mindset will be changed to a proactive organisation taking immediate actions on deviations.
DMRI has also developed various concepts to improve the meat companies' competitive advantages based on raw material utilisation under the suite DMRI Pork Profit®.