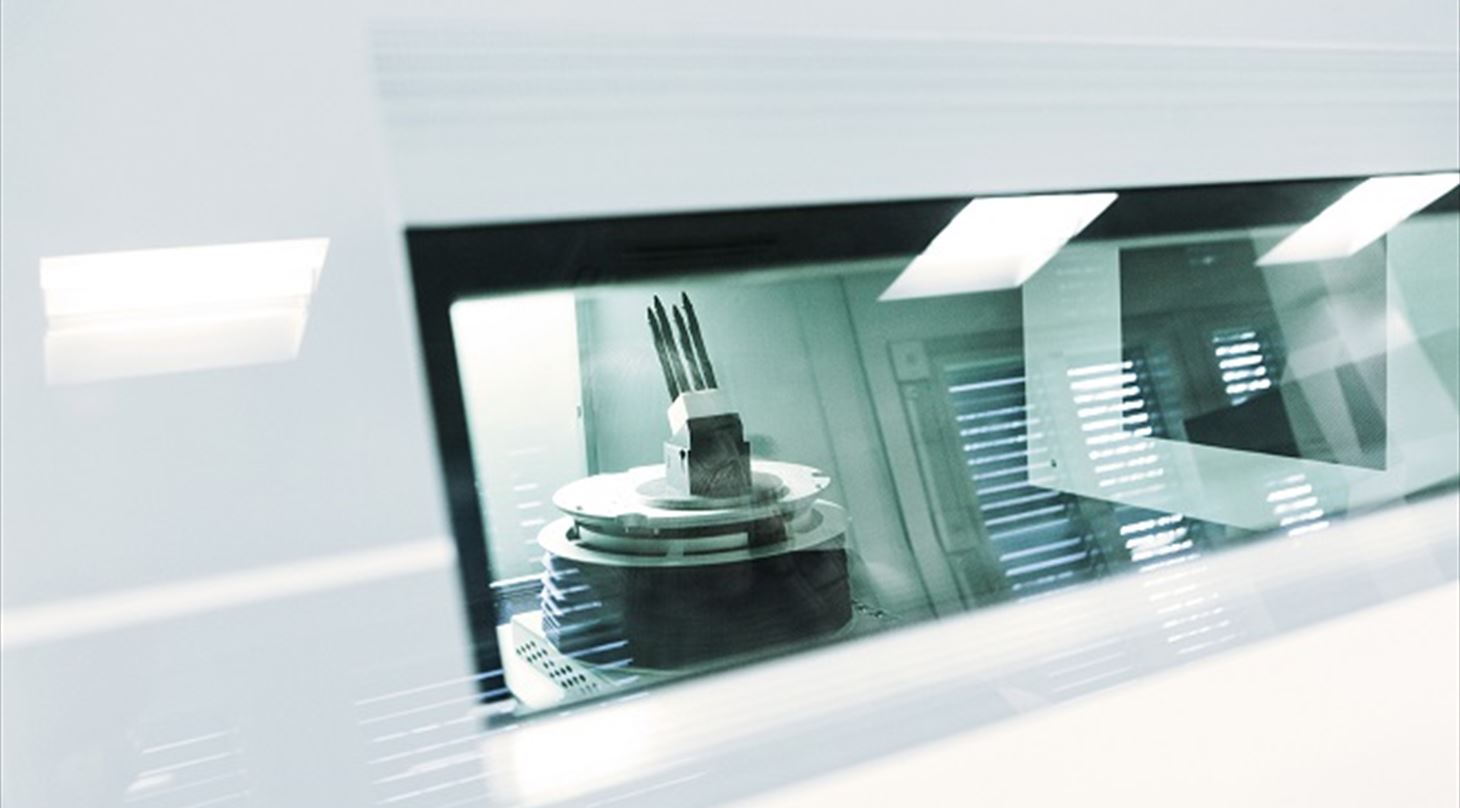 Geometric measurements - CT Scanning
In the industry, X-ray Computed Tomography (CT) can be used as a non-destructive evaluation, test and quality control. The industrial CT scanners have been optimized to conduct dimensional measurements and material characterization, and can, among other things, be used to control production lines and in research and development (R&D).
The technique is based on the interaction between the x-ray beam, and a sample which rotates 360° during the scan. The x-ray beam penetrates the rotating sample and is registered by a detector, where the intensity of the beam is transformed into a grayscale. After the scan has finished, a 3D reconstruction of the sample is created, using specific software.
In high density materials, such as steel and cobber, the x-ray beam has a much shorter penetration length in the material, making it difficult to scan samples larger than 15 mm in thickness. If the sample is a low density material, such as plastic, it can have a thickness of up to 250 mm, since the penetration length of the x-ray beam is much longer.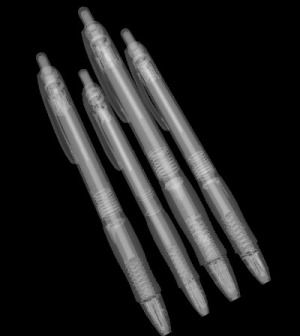 What can Danish Technological Institute do for you?
As the only company in Denmark, The Danish Technological institute can offer an expertise that combines metrology and measurements with CT-scanning. Furtheremore, at present we have three different scanners, with different resolutions, at our facilities, which gives us the largest range in CT in Denmark.
Among other things, our services include the following:
Measurements on samples of up to 300 mm x 300 mm x 300 mm depending on the material
3D visualization and measurements of inner and outer structures with no sample preparation
Comparison with the original CAD drawing
Measurements on assemblies
Courses in the use of viewer software
Comparison with traditional 2D and 3D coordinate measurements machinesr