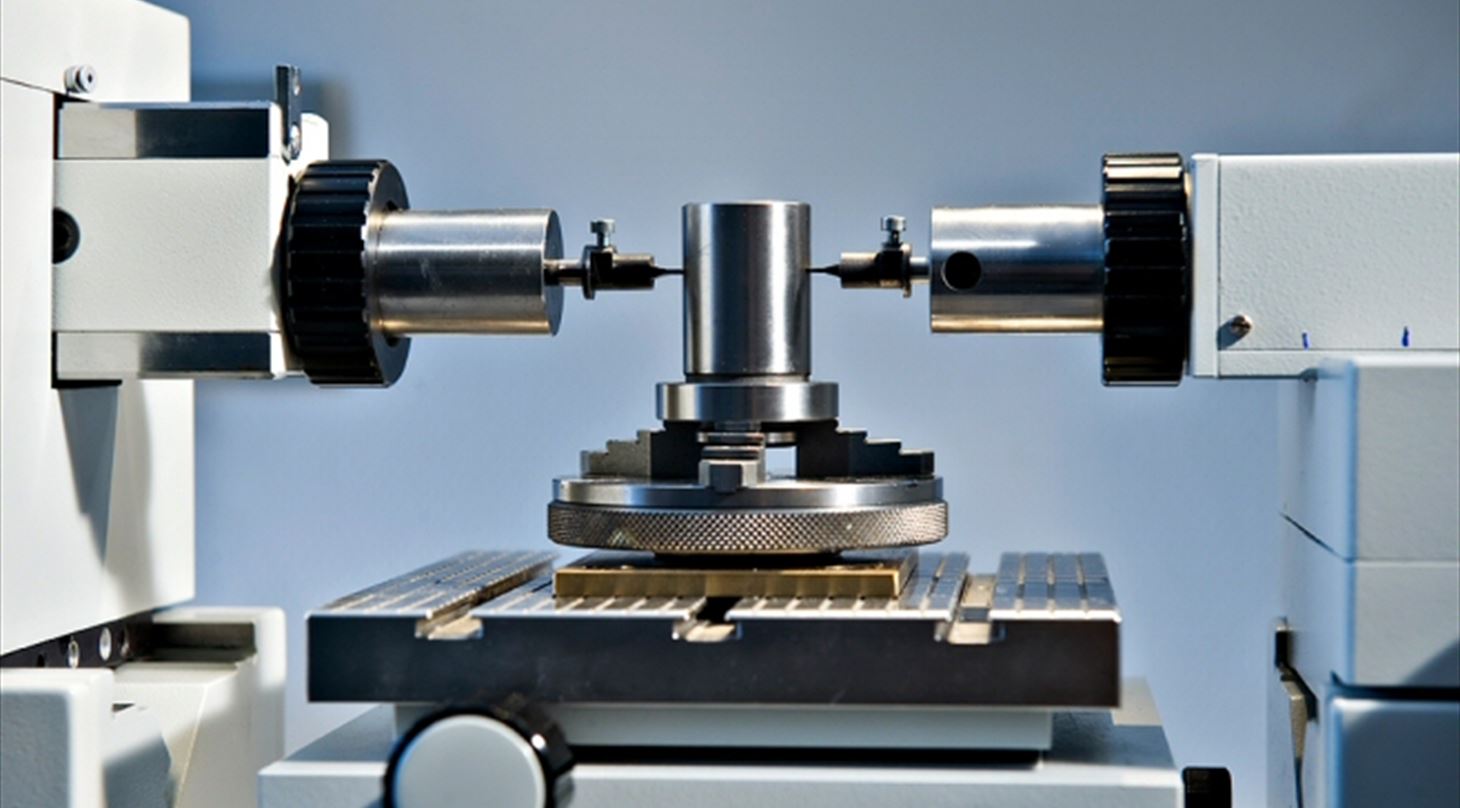 Geometric measurements - Activities - CT Scanning and Measurement
December 2014 - Germany
Study-tour to Munich for Danish Industry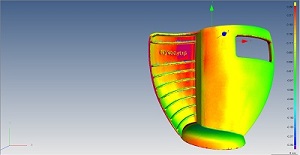 The 8th December 2014 a group of Danish companies went on a study-tour for the southern part of Germany. It was a one-day trip with a tight schedule, including a visit at Siemens in Amberg and a seminar at the technical university in Munich (TUM).

The Siemens plant EWA (Electronics Manufacturing Plant) is a 'digital factory' that is highly automated. The high degree of automation and use of Simatic programmable logic controllers (PLCs) makes the plant very efficient without going on compromise with high quality. During the visit internal software for quality assurance and quality control were demonstrated and participants had the possibility to walk around the plant floor and follow manufacturing processes.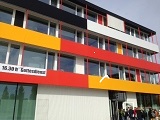 Besides visiting Siemens, the study-tour also included a Seminar, kindly hosted by TUM. German experts presented the opportunities for industry within the area on XCT (X-Ray Computed Tomography), both in regards to non-destructive testing and metrology. Tom Howard from DTU Mek, Denmark, gave a presentation on Robust Design – how can one already in the early phases of product development and design think about how the production are robust to variations?

Both small and large companies from Jutland, Fyn and Zealand participated in the study-tour, and besides from getting inspired by the visit at Siemens and during the Seminar, participants had opportunity to share knowledge and discuss challenges in common.

The study-tour was arranged by DTI (Danish Technological Institute), with assistance from Innovation Center Denmark in Munich, and financed under 'Produktion i Danmark', http://produktiondanmark.dk.

Presentations

October 2013 - TUM (Technische Universität München)
Presentations
Hans Hertz, Biomedical & X-Ray Physics, Dept. of Applied Physics, KTH (SWE)Johann Kastner, University of Applied Science Upper Austria Martin Bech, Biomedical Physics, TUM (GER)
Robert Feidenhans'l, NBI, KU (DK)
Peter B. Noël, Dept. of Diagnostic and Interventional Radiology, TUM (GER)
Brian Vinter, NBI, KU (DK)
Lars Bager Christensen, DMRI, DTI (DK)
Simone Carmignato, Padova University (ITA)Guido Tosello, DTU Mek (DK)
Markus Bartscher, PTB (GER)
Robert Koos, Institute of Science and Technology, Vienne University of Technology (AUS)Benjamin Baudrit, SKZ - German Plastic Center (GER)Ilja Hagen, Forum MedTech Pharma e.V.(GER)Nikolaj Helm-Petersen, Innovation Centre Denmark in Munich (DK)
Bridging the gap between industry and large-scale facilities.
Erik Mejdal Lauridsen, DTU Energy Conversion (DK)
Laser-driven SR: Toward monochromatic CT imaging in the lab.
Klaus Achterhold, Biomedical Physics, TUM (GER)

Christoph Heinzl, University of Applied Sciences Upper Austria (AUS)
Michael Schrapp, Siemens AG (GER)
Posters
Martin Rehr & Jonas Bardino, Niels Bohr Institute, KU (DK)Wenjuan Sun, National Physical Laboratory (UK)

Marian Willner, Biomedical Physics, TUM (GER)
Regine Gradl, Biomedical Physics, TUM (GER)Pidassa Bidola, Department of Physics, TUM (GER)Christel Andersson & Hans Hallstadius, Tetra Pak Packaging Solutions AB (SWE)

Patrick Guerrier, Department of Mechanical Engineering, DTU (DK)
Bogdan Dybala & Grzegorz Ziolkowske, CAMT, Wroclaw University of Technology (POL)

Christoph Heinzl & Johann Kastner, University of Applied Sciences Upper Austria (AUS)
Mikkel Schou Nielsen, Niels Bohr Institute, KU (DK)

Raouf Jemmali, Dep. of Ceramic Composites and Structures, Inst. of Structure and Design, DLR (GER)
Andre Yaroshenko, Biomedical Physics, TUM (GER)Adrian Sarapata, Biomedical Physics, TUM (GER)
Maj 2011 - Danish Technological Institute