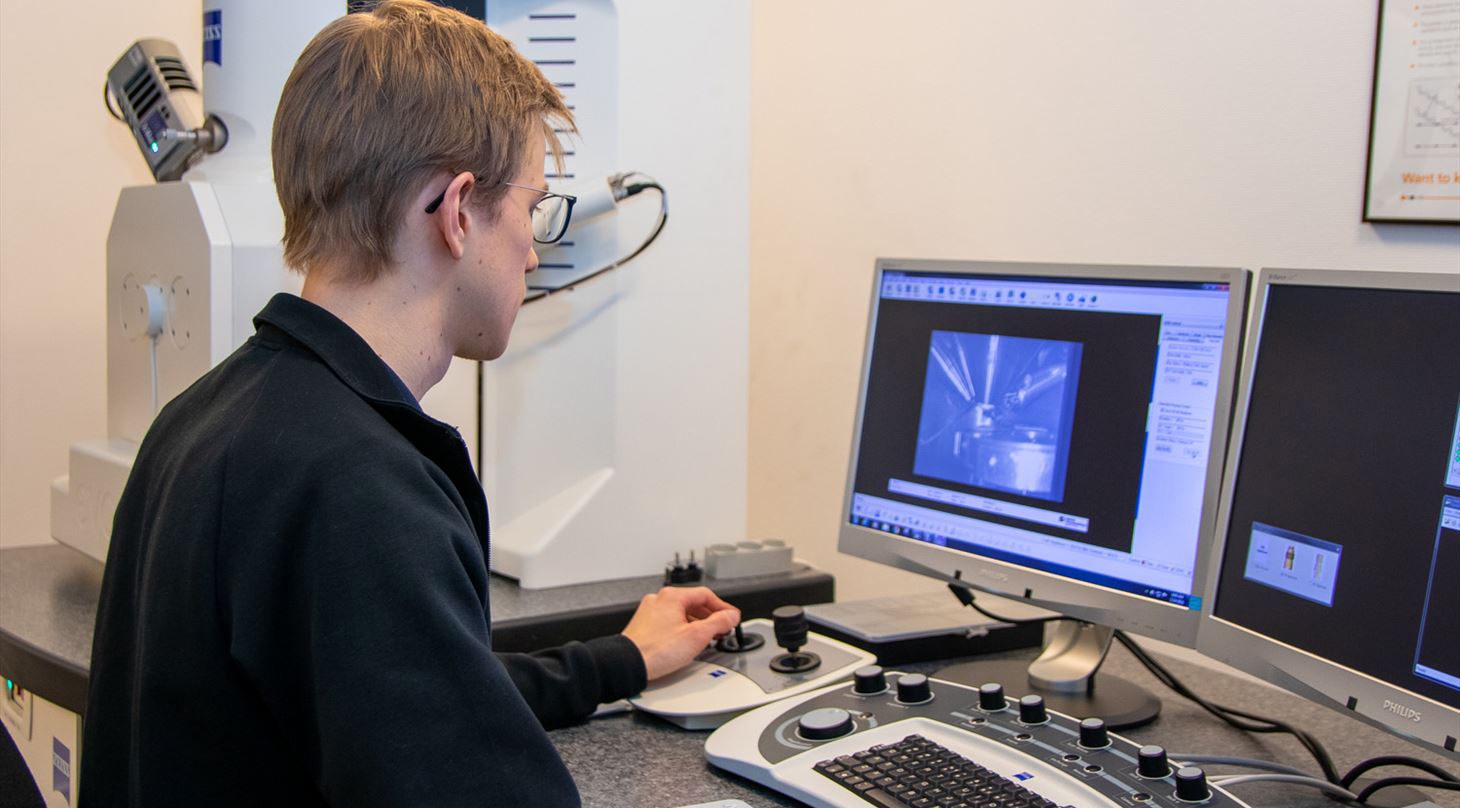 Identification of metallic foreign objects - Contact our expert in particles og sediments
Foreign objects, impurities and sediments can occur in many forms - and in many different places in a production. Often these are fragments, particles or sediments that are unwelcome. Our metal specialists can help identify and characterize a wide range of foreign objects. A combination of electron microscopy and optical microscopy can be a useful tool for characterizing everything from fragments and particles to sediments and discolorations.
Determination of metals and particles
Have you found a particle or fragment in your production? We can help determine the type of metal or alloy in question; for instance, does the alloy originate from your own production, or is it a third-party material from a subcontractor or other external source. Our metal specialists can help assess the type of metal and pair it with specific alloys. The characterization can advantageously be compared to a reference material if you want to compare with your own production.
Corrosion and sediments
In connection with corrosion and damage analyzes, SEM/EDS can be a useful tool for determining the chemical composition of sediments or corrosion products. A chemical analysis using SEM/EDS can e.g. help identify harmful chemicals and aggressive elements that can cause corrosion or discoloration.
Electron microscopy (SEM/EDS)
Scanning Electron Microscopy (SEM) is a type of microscopy that uses electrons to visualize the subject - as opposed to optical light microscopes that use white light to produce images. It enables inspection with very high magnification and precision, and it also allows the possibility of performing chemical analyzes of items or sediments using X-ray spectroscopy (EDS). Our equipment allows analysis of both metallic and non-metallic foreign objects down to a few micrometers in almost all elements.
How can the Danish Technological Institute help you?
Determination of elemental composition of foreign particles found in production environments
Determination of metals and alloys
Determination and causal analysis of corrosion products and sediments found on surfaces.