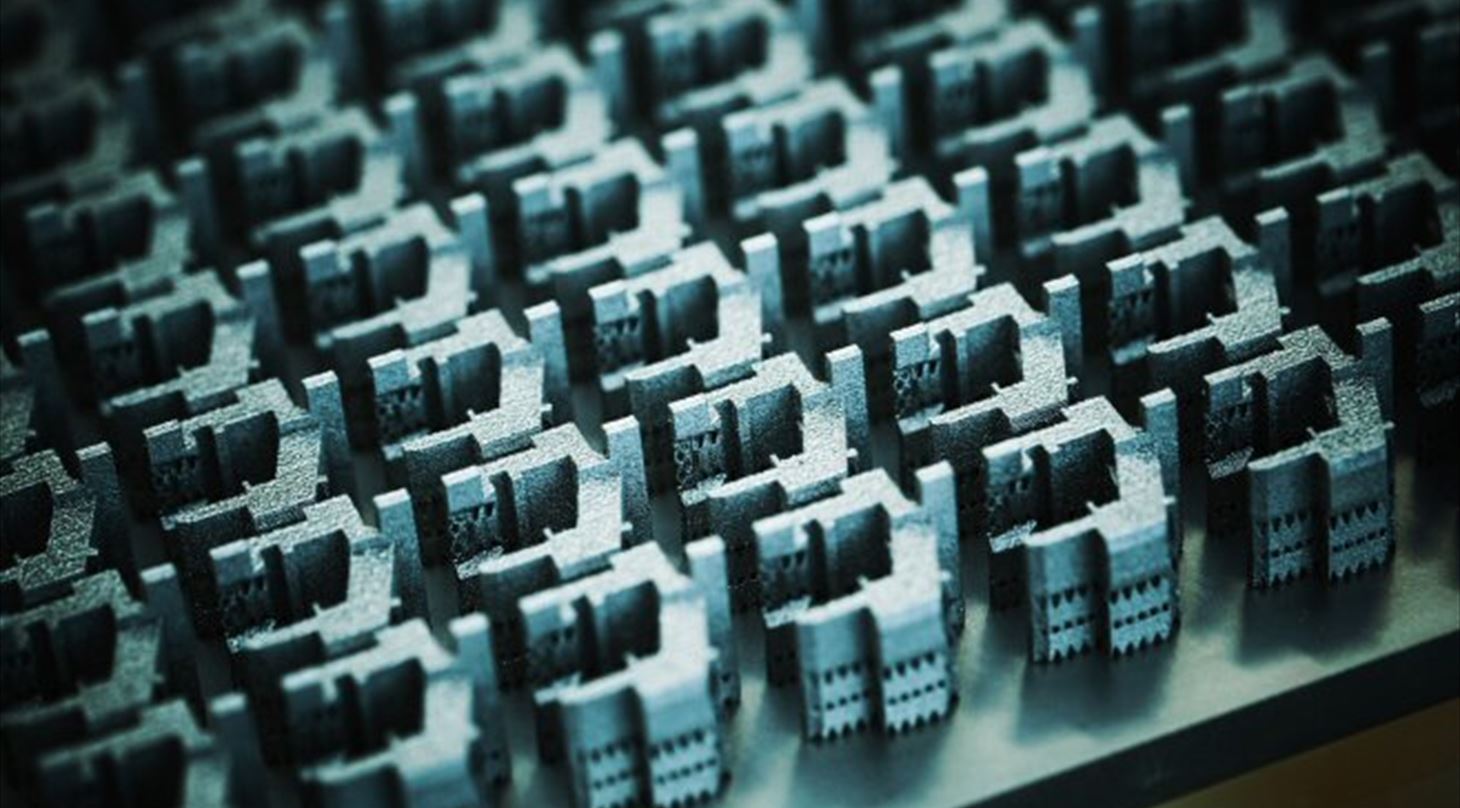 Quality assessment of 3D printed metal
The Danish Technological Institute is the only company within Denmark working on both metallurgic guidance and production of 3D printed metallic components. Thus, we can help your business to clarify whether parts of your products can be manufactured in a satisfying quality using this new production method as well as fabricating test samples in the desired material and geometries. We always operate within the value-cycle from development through production to test.
​ See what else we can help you with
3D print - or Additive Manufacturing (AM) - of metals is a new fabrication method giving companies new opportunities for flexible production on a small scale. The method also gives designers more freedom to use complex geometries that are not attainable by traditional machining methods. It is e.g. possible to embed channels for cooling liquids or to design components that have been optimized topologically so a minimal amount of material is used to obtain a specified strength.
Additive manufacturing is a rapidly growing marked with great potential. The methods, machines, process variables and alloys are abundant. This places high demands on test and validation of the AM samples where especially the two following parameters are of great importance regarding strength and metallurgy:
The characteristics of the metal powder – composition, morphology, etc.
The machine's process parameters – exposure time, laser power, scan speed, feed rate, etc.
Multiple international organizations are currently working on building a strong and solid standardizing basis within additive manufacturing to improve the safety of the products and define an appropriate quality concept.
The Danish Technological Institute keep up with and participate in the development e.g. through international development projects. Today we advise and test on industrial metallic components produced by additive manufacturing according to current ISO and ASTM standards. These tests include, amongst others, mechanical tests, fatigue tests and investigation of microstructures to determine grain size porosity that are indicative of typical weaknesses in badly produced AM samples.
We work on test and validation on the following AM metals: stainless steel (316L), titanium, aluminum (alloy 7025), tool steel (H13) and Inconel (718). We also offer general advice on the state-of-the-art within quality assessment of all AM metals.
How can the Danish Technological Institute help you?
Advice and guidance on using metal additive manufacturing
Analysis of AM material quality for industrial applications
Installing of systems for continuous quality control of AM samples