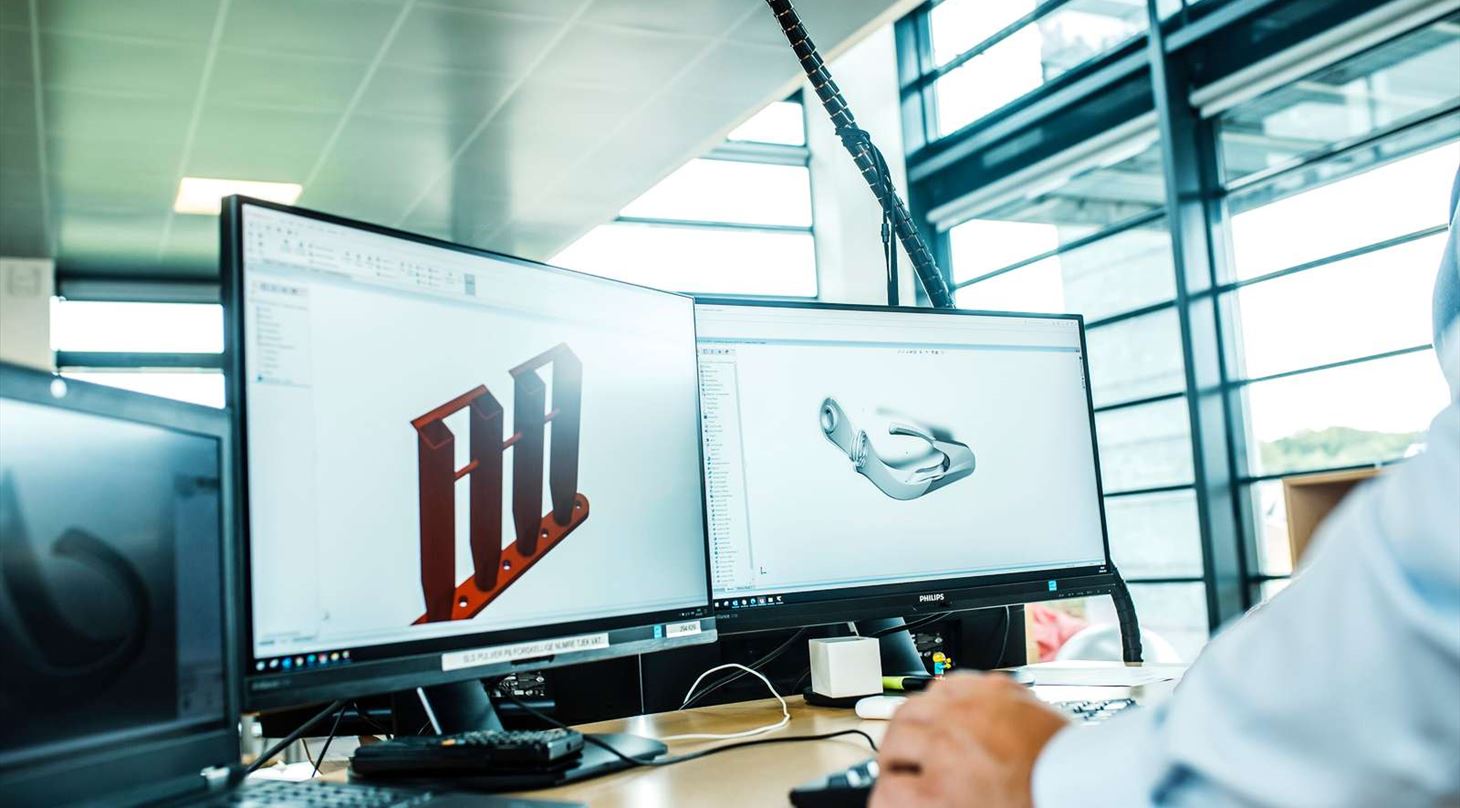 Simulation with FEA - Finite Element Analysis
Finite Element Analysis (FEA) is a tool that can be used to analyse stresses, deformations, natural frequencies and much more in components and assemblies.
Engineers use FEA to help simulate physical phenomena, thereby reducing the need for prototypes. Furthermore, it enables the optimization of components as part of the design process in a project. Do you have a component where you need to assess the robustness of the design? Do you need help identifying critical points? Do you want sparring in connection with re-designs or prototypes? In that case, the Danish Technological Institute can help you.
Material data:
In FEA, material data is used to set up simulations. In our laboratory, we can test the mechanical properties of your material and thereby obtain more precise values for properties such as yield stress and E-modulus. This is particularly useful for achieving a more accurate simulation in non-linear studies because changes in the geometry and material properties of the component are taken into account.
Function testing:
Simulating the impact of your component can be supported by a custom test setup that can verify the durability of your design. The simulation and function testing can support each other, as the results from the simulation can be used to identify critical points in the design. The combination of simulation and function testing thus provides optimal opportunities to validate designs before they
Optimization of components:
By using FEA in the design process, you can quickly get an overview of where high stresses or inappropriate movements occur in your component. Optimally, you should already use FEA after the concept for the design has been determined and the design process has begun. Here, you can optimize the design phase without a large need for prototypes. This often results in a shorter test period and shorter time-to-market.
Our consultants can help you assess the product's robustness based on simulations and real tests. This can lead to design changes or rethinking of material selection, where our experience with typical failure mechanisms and knowledge of metallic materials can come into play.